Young women's confidence in politicians 'nose-diving due to Brexit deadlock'
'These young women are looking at politicians who are not looking back because they are too busy fighting among themselves,' says campaigner
Maya Oppenheim
Women's Correspondent
Tuesday 03 September 2019 15:43 Comments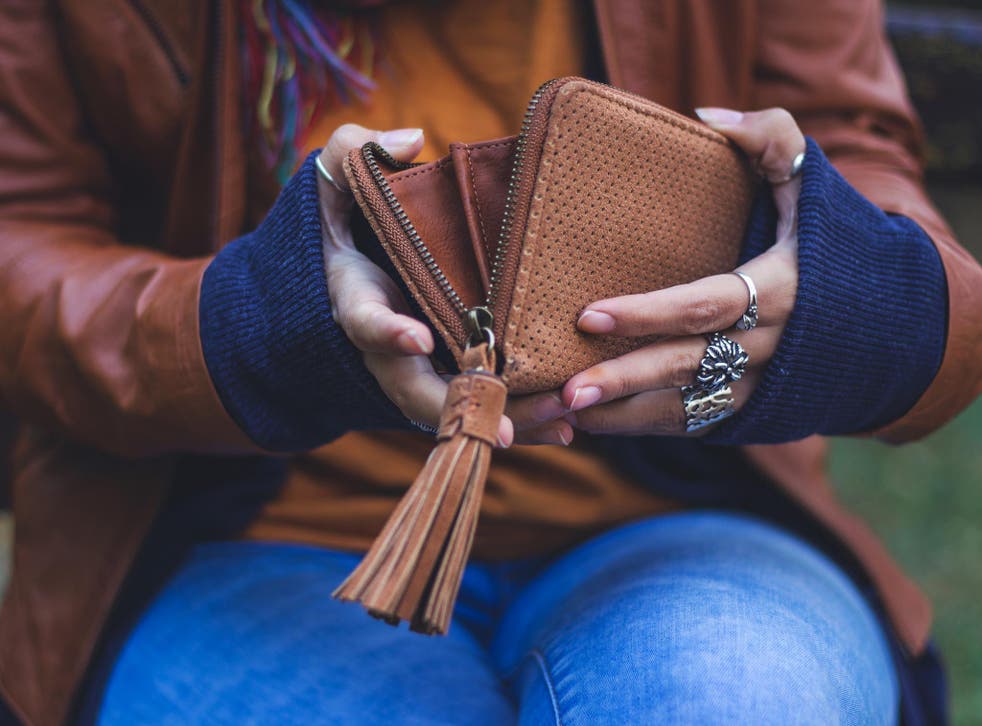 More than two thirds of young women say their confidence in politicians has plummeted in the last year, new research has found.
The Young Women's Trust attributed the declining trust to the gridlock over Britain's departure from the EU – saying women's issues have been sidelined due to Brexit dominating the political agenda.
The organisation, which helps young women on low or no pay, found 69 per cent of women said they had less confidence in their elected representatives than this time last year. The figure rose to 72 per cent among young women aged 18-24.
The charity, which polled 2,000 women aged 18 to 30, said many women say they feel ignored by politicians as they struggle to make ends meet.
Sophie Walker, chief executive of the trust, said: "What we have seen over the last 12 months is that our politicians are stuck and unable to respond to the pressing needs of the most vulnerable because Brexit has caused such an impasse.
UK news in pictures

Show all 50
"It has been impossible to get any domestic legislation done. Our politicians are unable to respond to the needs of young women with the domestic legislative response that is required to help those who are living right at the edges of society. These young women are looking at politicians who are not looking back because they are too busy fighting among themselves.
"The last year has seen the coming together of lots of different bits of context. Young women have been the worst affected by austerity. They are much more likely to be offered a zero hours contract than young men. They are increasingly telling us their wellbeing is in decline and their financial situation is in decline, and they are feeling overlooked and ignored."
The research shows young women feel ignored by politicians as they are forced to battle low pay, in-work poverty and barriers to work, Ms Walker added.
She said: "More than one million young women in England and Wales are out of work or trapped in a low-paid job. More than one million have been paid less than a male colleague who has done the same or similar work. More than 800,000 have been sexually harassed at work and not reported it. And one in four young mothers have experienced discrimination when their employer found they were pregnant. The government must crack down on pregnancy discrimination and sexual harassment at work; and fix Universal Credit so that young women – who are more reliant on welfare support than young men – receive adequate, timely support."
The campaigner, who argued MPs urgently need to reconnect with young women, said the government needs to invest equally in training and skills for young women as they do for young men. She demanded equally available and funded vocational training for young women and called for apprentices to be paid equally whether in care or construction.
The research, published on the day MPs return to parliament, found 70 per cent of young women with a disability or long-term health condition said they felt they were not listened to by those in power.
It comes after research published by the charity in June found a quarter of young mothers in the UK are skipping meals every day to provide for their children.
The study surveyed 520 mothers between the ages of 18 and 30 about finances, employment, social networks, stigma, childcare and employment support. It found 28 per cent skip meals every day and half skip meals at least once a week to feed their children.
Among those receiving universal credit, 37 per cent are skipping meals every day to make ends meet.
Young mothers who are in work often also struggle as they get less government support under the age of 25 and are more likely to be in low-paid jobs. Under-25s are not entitled to the national living wage but they are more likely to work in low-paid sectors such as clerical work, care and cleaning.
Some 86 per cent of the burden of austerity since 2010 has fallen on women, research carried out by the House of Commons Library found in 2017.
Register for free to continue reading
Registration is a free and easy way to support our truly independent journalism
By registering, you will also enjoy limited access to Premium articles, exclusive newsletters, commenting, and virtual events with our leading journalists
Already have an account? sign in
Join our new commenting forum
Join thought-provoking conversations, follow other Independent readers and see their replies