Tim Farron: Future generations 'are not going to forgive' Labour for giving up on Brexit
Labour are 'the most ineffective opposition in living memory', the Liberal Democrat leader says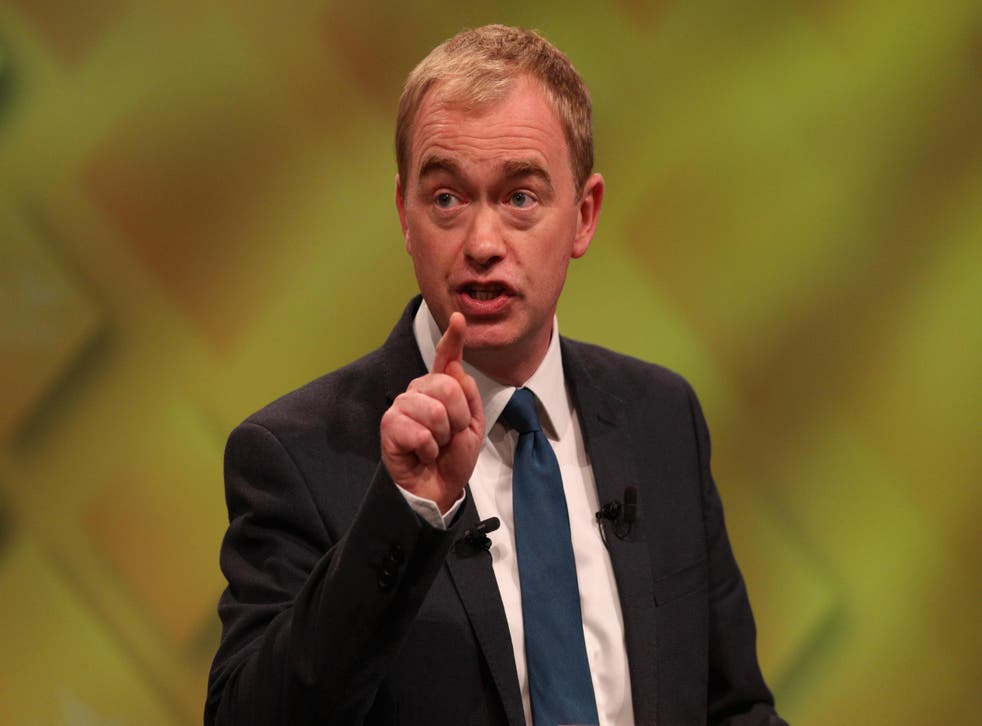 Future generations "are not going to forgive" Jeremy Corbyn and the Labour Party for "lamely giving up" over Brexit, Tim Farron has said.
The Liberal Democrat leader said it was "not divisive" to stand up to Theresa May and The Conservatives, but Labour believe "it is too difficult for them politically" and they are just waiting "for it to go away".
"I think that's the calculation they've made, and this and future generations are not going to forgive them for that," he told The Guardian, before accusing them of being "the most ineffective opposition in living memory."
Labour was lamely giving up "as we go over a cliff," he said, adding that it is "not divisive to hold the government to account".
His comments followed Mr Corbyn's confirmation that he would expect his MPs to back Theresa May when she triggers Article 50 and starts the two-year exit process.
However, the Labour leader said they would only be "asked" – rather than strongly whipped – to do so, suggesting any rebels will escape punishment.
UK news in pictures

Show all 50
About five have said publicly they will vote against Article 50 and four Shadow Cabinet members are rumoured to be considering revolt.
However, Mr Farron insisted his party thought "the best thing is for Britain to stay in the European Union, and we hope to provide a vehicle, through a referendum on the terms of the deal, that allows them to do that."
Without the promise of a public vote, he added that his party would not back any bill. "That's our red line."
Join our new commenting forum
Join thought-provoking conversations, follow other Independent readers and see their replies