Brexit: Number of British people applying for citizenship of other EU countries surges
Requests for citizenship doubled in Spain, Sweden, Denmark and Poland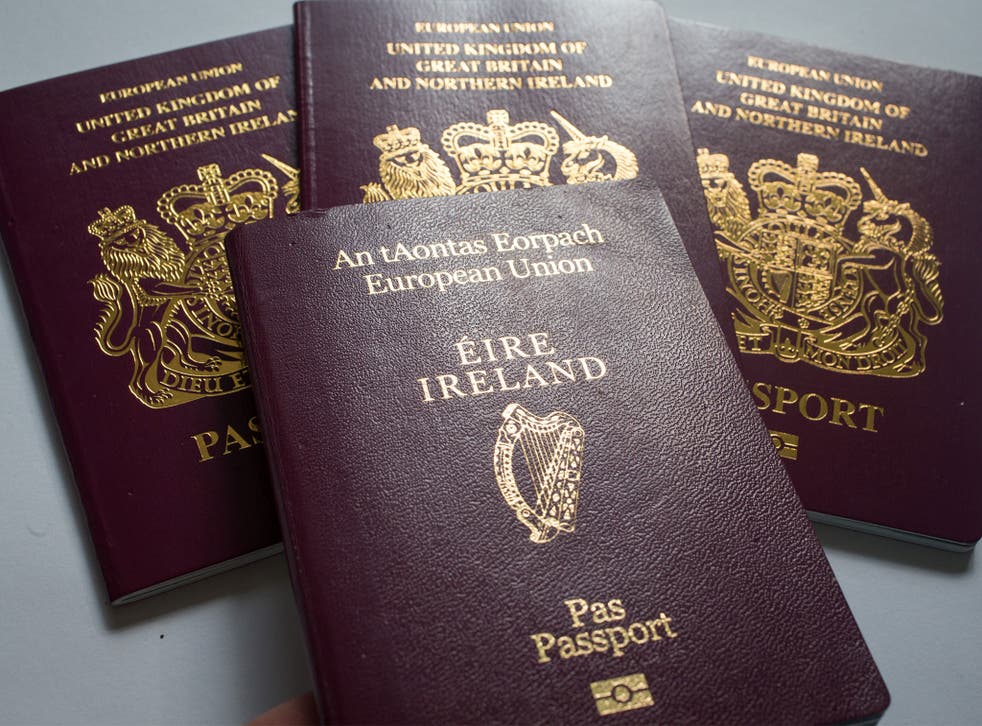 The number of Britons who have applied for citizenship in other EU nations since the Brexit referendum last year has soared by tens of thousands – and almost trebled in Ireland.
Elsewhere, the requests doubled in Spain, Sweden, Denmark and Poland – and there was a sharp rise in France, figures showed.
It comes amid uncertainty over whether the estimated one million British people based in EU member states will be allowed to legally remain there when the UK eventually severs ties with Brussels.
In Ireland it amounted to 64,400 UK nationals who made a bid for passports there in the year to June, compared to 25,207 in the previous year, BBC figures showed.
The numbers also saw significant hikes in Spain (2,300 to 4,558), Sweden (from 969 to 2,002), Poland (from 152 to 332) and Denmark (from 289 to 604).
Elsewhere, the numbers in France – where they are recorded in a calendar year – also saw a significant rise, from 385 in 2015 to 1,363 in 2016.
UK citizens to date have enjoyed the right to freely live and work in other EU countries as part of our membership of the union.
But ministers in Brussels have refused to guarantee that the policy will continue after Brexit until the same deal is offered to citizens of other member states who live in Britain.
World news in pictures

Show all 50
Dozens of British protesters gathered in Florence last week before Theresa May's speech there, demanding that the Prime Minister defend their rights to live elsewhere in Europe.
A number of the campaigners carried a banner featuring an image of Ms May with the words: "Denied a Voice". Another showed her holding an EU passport in flames.
Ms May has offered to grant EU citizens the right to stay in the UK – on the condition that they cannot freely bring family members into the country in future.
But EU officials have so far refused to accept anything less than Ms May guaranteeing the rights for citizens from member states in the Britain that they currently enjoy.
The issue remains a sticking point in the stalled talks, along with the future of the UK's Northern Ireland border and the amount that Britain will pay in its divorce bill from the EU.
Campaigners for British nationals in the EU wrote to Ms May after her Florence speech, calling on the Prime Minister to "stop treating citizens' rights" as a minor issue "that can be pushed aside" in her talks with the EU.
Join our new commenting forum
Join thought-provoking conversations, follow other Independent readers and see their replies