UK entering 'unchartered territory' of Islamophobia after Brexit vote
Anti-Muslim hate monitoring group Tell MAMA reports 326 per cent increase in incidents in 2015 – and warns Brexit could make it worse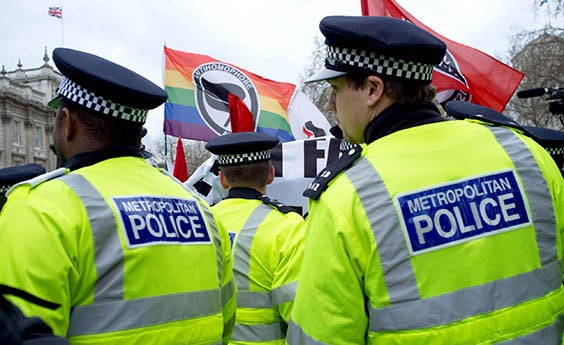 British Muslims are suffering an "explosion" in faith-based hatred with many women now afraid to conduct their daily lives, according to a new report which also warns of heightened racism following the vote on Brexit.
The annual survey by the anti-Muslim hate monitoring group Tell MAMA found a 326 per cent rise in incidents last year, while the Muslim Council of Britain group of mosques said it had compiled a dossier of 100 hate crimes over the weekend alone.
Political leaders including David Cameron and Jeremy Corbyn both voiced concern in the Commons on Monday, while Labour grandee Harriet Harman said many now seemed to believe it was "open season" for racists.
Poles and other minority groups have suffered several verbal attacks throughout the country in recent days, and the National Police Chiefs' Council said it had detected a 57 per cent rise in reports to a police online hate crime reporting site between Thursday and Sunday compared to the corresponding days four weeks ago.
On Monday, Sima Kotecha, a reporter for Radio 4's flagship Today programme, said on Twitter that she was in "utter shock" after having been called a "P**i", adding: "Haven't heard that word here since the 80s."
But Tell MAMA said its annual report showed the surge in anti-Muslim hatred, fuelled by terrorist incidents, was happening well before the EU referendum.
Its survey found that while far right activists are often behind the incidents online, many attacks are happening in the real world – at schools and colleges, in restaurants and on public transport. The number of offline incidents rose 326 per cent in 2015 from 146 to 437.
It said the effect on Muslim women – particularly those wearing any Islamic clothing – was now so grave that many were being prevented from conducting "day to day activities".
The group's chair, former labour communities minister Shahid Malik, said: "We stand in unchartered territory", adding: "The statistics paint a profoundly bleak picture of the explosion of anti-Muslim hate both online and on our streets, with visibly Muslim women being disproportionately targeted by cowardly hatemongers. This exponential growth is testament to the fact that despite great efforts to fight anti-Muslim hatred, as a society we are still failing far too many of our citizens.
"With the backdrop of the Brexit vote and the spike in racist incidents that seems to be emerging, the government should be under no illusions, things could quickly become extremely unpleasant for Britain's minorities. So today more than ever, we need our government, our political parties and of course our media to act with the utmost responsibility and help steer us towards a post-Brexit Britain where xenophobia and hatred are utterly rejected. Failure to demonstrate the necessary maturity in leadership at this delicate moment in our history could have some significant and far-reaching consequences for us all."
Brexit reactions – in pictures
Show all 10
Its report said the greatest impact was being felt by women who were visibly Muslim and "whose ability to travel and be free from fear and intimidation is being increasingly curtailed given national and international events".
It said 61 per cent of victims in the cases it recorded involved women and of those, 75 per cent were clearly identifiable as Muslim, for example due to their headscarves or veils. Tell MAMA said women were more likely to be attacked or abused while travelling on public transport to town and city centres or when shopping. Some 11 per cent of incidents occurred in schools and other colleges, it said, with 35 cases of abusive behaviour or physical attacks. Tell MAMA said Ofsted and the Department for Education should consider anti-Muslim bullying and hate in their evaluations of schools.
UK: Anti-Brexit protesters march for migrant and refugee rights in London
Many incidents have been reported widely before. Last November, a woman who was caught on CCTV abusing a pregnant Muslim woman on a London bus – accusing her of being a supporter of Isis– was given a suspended jail sentence.
Other victims include taxi drivers. One man, Yasir Hussain, told The Independent, he had been called a "P**i bastard" on 18 June this year, after another driver pulled up alongside his minicab and hurled abuse at him.
Tell MAMA said its data suggested the largest proportion of incidents involved perpetrators aged between 13 and 18. Tell MAMA said the finding "suggests some teenagers are being radicalised and are moving away from the mainstream views of their age group who are much more multicultural in their orientation".
In the Commons on Monday, Mr Cameron described incidents of racism directed at migrants in the wake of the referendum result as "despicable", while London Mayor Sadiq Khan ordered Scotland Yard to be "extra vigilant".
Meanwhile, Dr Shuja Shafi, secretary general of the Muslim Council of Britain, said: "As the results of the referendum became known, I called for our politicians to come together and heal the divisions that have emerged as a result of the campaign. Now we are witnessing the shocking extent of this with reports around the country of hate speech and minorities being targeted.
"Our country is experiencing a political crisis which, I fear threatens the social peace."
Join our commenting forum
Join thought-provoking conversations, follow other Independent readers and see their replies