Brexit: Vote Leave camp abandon £350m-a-week NHS vow in Change Britain plans
Newly formed pressure group makes no mention of health service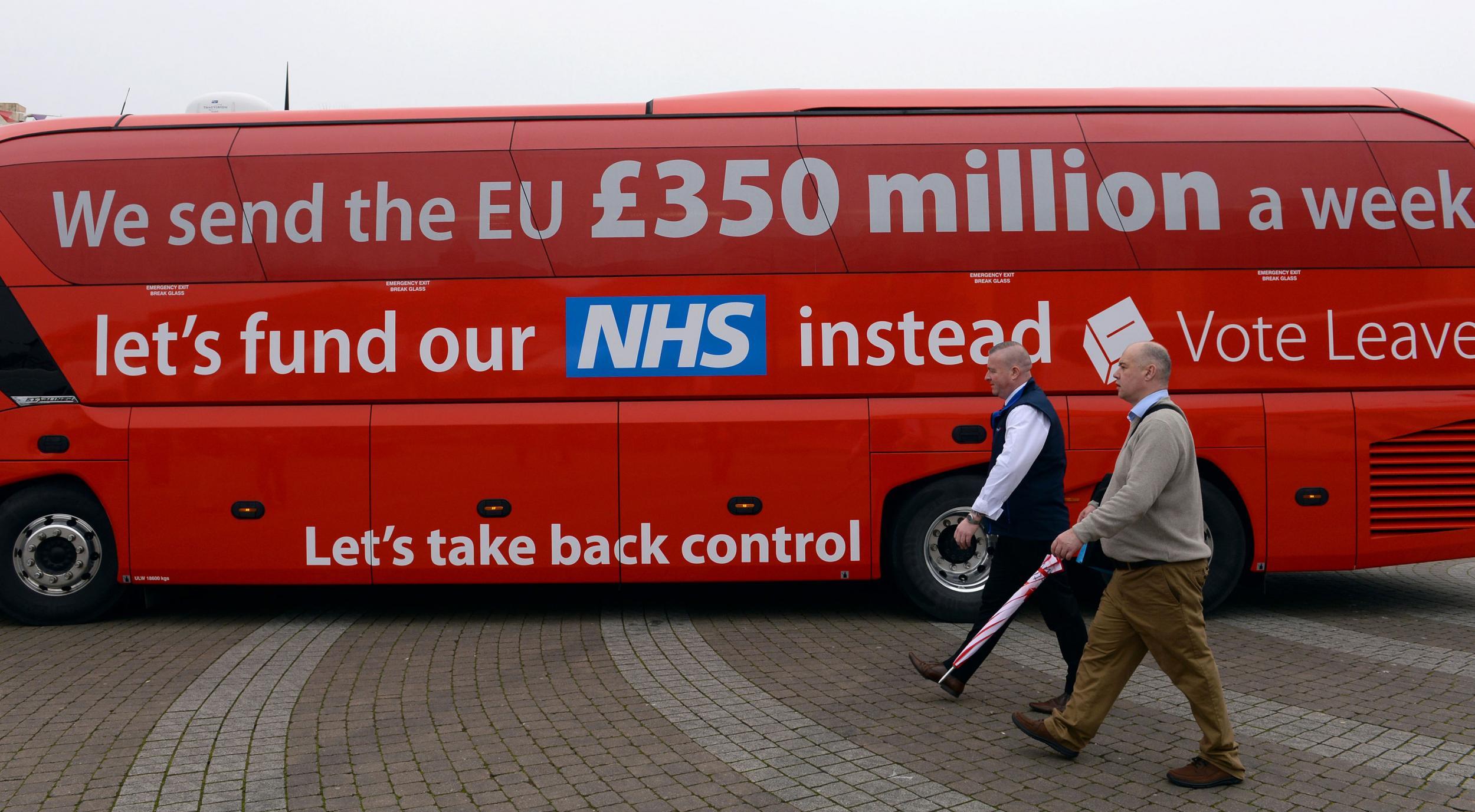 Leaders of the Vote Leave campaign appear to have backtracked on their claim that £350 million a week spent on EU membership would go towards the NHS.
Brexiteers who spearheaded the campaign to persuade the British people to leave the EU, including its former chair Labour MP Gisela Stuart and Tory former justice secretary Michael Gove, have created a new pressure group called Change Britain.
The Change Britain website states it aims to "build a broad coalition that brings together people from inside and outside politics [...] to get the job done" and outlines a list of "challenges" that will come with Brexit.
But despite the pre-referendum message on the Vote Leave battle bus implying the £350 million a week sent to the EU would "fund our NHS instead", Change Britain makes no mention of NHS funding.
Instead, on a webpage titled "Brexit means Brexit", the website states money saved by leaving the single market would go towards "identifying effective new funding formulas for agriculture, science, research and poorer regions".
Speaking on the Andrew Marr show, Gisela Stuart hit back at criticism, claiming Brexit must be implemented before the group can make decisions that could involve the NHS.
She said: "We were a cross-party group that said we wanted to leave the EU. That will give us the right to make choices and priorities. For me the priority was the NHS and you need to be in government to implement that.
"First of all we've got to leave, and then we can make the decision and then to me and to many of us the priority is the NHS."
In an article in The Sun, Ms Stuart writes: "It's NOT about Leavers and Remainers.. now it's all about Doers" and claims that while there are "challenges ahead", Brexit is a "unique chance" to make Britain "stonger, fairer, better governed and more prosperous".
The most scaremongering arguments for Brexit
Show all 7
Other top names involved in the pressure group, which claims it will "make a success of Britain's departure fro the EU", include former chancellor Nigel (Lord) Lawson, former head of CBI Digby Jones and former Labour foreign secretary David (Lord) Owen.
The promises of Leave campaigners came under scrutiny as soon as the UK voted for Brexit, when the official Leave campaign immediately wiped almost its entire website, including its message about the NHS.
Nigel Farage cannot guarantee NHS pledge
Nigel Farage backtracked on the NHS pledge hours after the result during an interview with ITV's Good Morning Britain programme.
Meanwhile, it has emerged Britons may be forced to pay a fee to visit Europe after Brexit if plans for the Schengen zone to operate a visa waiver programme are confirmed.
Join our commenting forum
Join thought-provoking conversations, follow other Independent readers and see their replies