Shoppers will pay more because of Brexit red tape, says Ocado boss
'You can't interfere with a finely honed, 50-year legacy supply chain and expect it to all run smoothly on day one,' says Lord Rose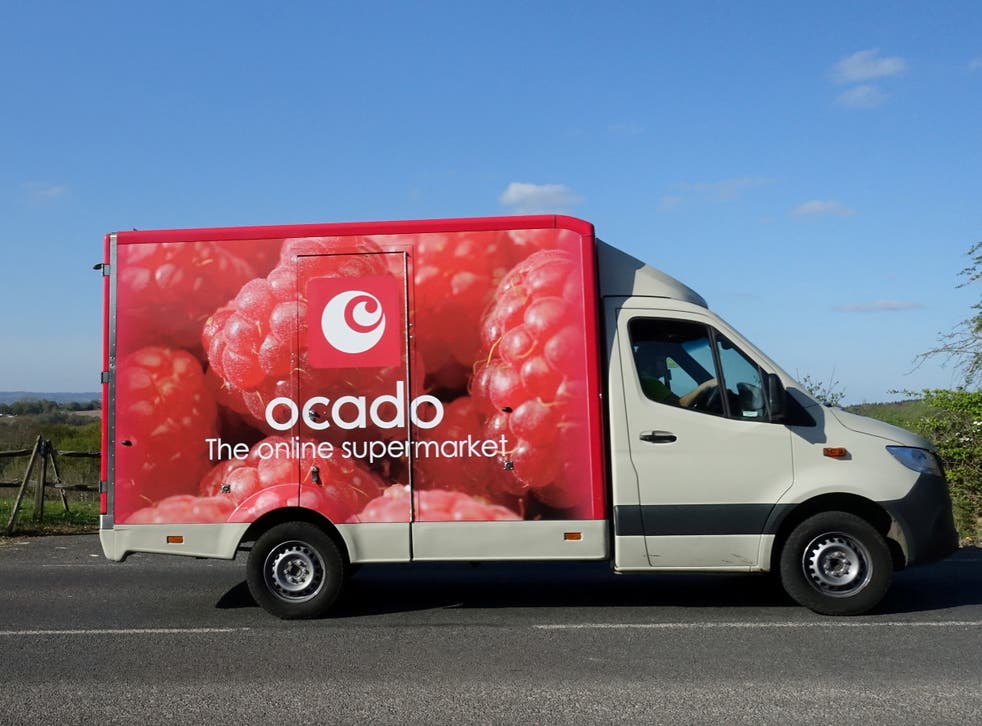 The cost of added paperwork traders must go through following Brexit will be "passed on to the consumer", a senior retail chief has warned.
Lord Rose, chairman of supermarket delivery company Ocado, said the delays and difficulties in international shipping caused by added red tape will mean customers will end up paying more.
It comes as a haulage firm boss also predicted the customs changes would lead to a "bloodbath" for the sector, as delivery delays have begun eating into already-tight profit margins.
Lord Rose, the former chief of the Remain campaign and ex-chairman of Marks & Spencer, told BBC Radio 4's Today programme: "You can't interfere with a finely honed, 50-year legacy supply chain and expect it to all run smoothly on day one.
"The issue of transport and hauliers not wanting to send their lorries here is because they are worried about their lorries being stuck and worried about lost profit, which means therefore the cost will be passed on to the consumer.
"You will see some short-term shortages but let's be clear, there is not going to be a famine. Food will continue to come in, although at this time of the year 50-80 per cent-plus of our fruit and veg comes in from Europe and beyond and a lot of that comes in through Dover on trucks.
"We're talking about fresh product which is perishable. If it doesn't get out within 24 hours, it goes off, it rots, it gets thrown away – that's lost profit, that's a real problem for businesses both ways," he added.
On Friday, cabinet minister Michael Gove warned businesses and hauliers that there is likely to be "significant additional disruption" at the UK border as a result of trade traffic piling up, especially at Dover.
Existing disruption following the end of the transition period resulted in major parcel courier DPD halting some delivery services into Europe, including Ireland, temporarily.
The new red tape also hit M&S's popular Percy Pig sweets, which fell foul of EU rules of origin.
M&S boss Steve Rowe warned that the new rules would "significantly impact" the company's business in Ireland, the Czech Republic and France.
Meanwhile, Lorenzo Zaccheo, managing director of haulage firm Alcaline UK, said he expects deliveries to take two-and-a-half days longer compared to last year, when the UK was still following EU law.
Also speaking on the Today programme, he said vehicles were currently getting stuck at ports for seven hours and European hauliers were declining work in the UK, even when offered twice the usual rate.
"It is just a complete mess. This is going to be a bloodbath. Cost-wise – as we've seen this week – the cost of transport will treble into the United Kingdom because everybody is refusing to come.
"We offered twice as much and they still don't want to come."
The government promised to "redouble" efforts to inform traders of the paperwork required now that the UK has officially left the EU.
Around 700 lorries have been turned away from the border since the new rules came into force, with about 150 fines issued for non-compliance with new rules designed to reduce the queues in Kent, according to the latest government data.
But officials have warned those numbers could rise as more lorries head through Kent. Figures from the Cabinet Office show an average of 1,584 lorries per day attempting border crossings, which amounts to just around 40 per cent of historical norms.
Register for free to continue reading
Registration is a free and easy way to support our truly independent journalism
By registering, you will also enjoy limited access to Premium articles, exclusive newsletters, commenting, and virtual events with our leading journalists
Already have an account? sign in
Register for free to continue reading
Registration is a free and easy way to support our truly independent journalism
By registering, you will also enjoy limited access to Premium articles, exclusive newsletters, commenting, and virtual events with our leading journalists
Already have an account? sign in
Join our new commenting forum
Join thought-provoking conversations, follow other Independent readers and see their replies