Brexit voter died after brutal attack by Remain supporter in row over EU referendum
Duncan Keating was found dead in Manchester just hours after the argument got out of hand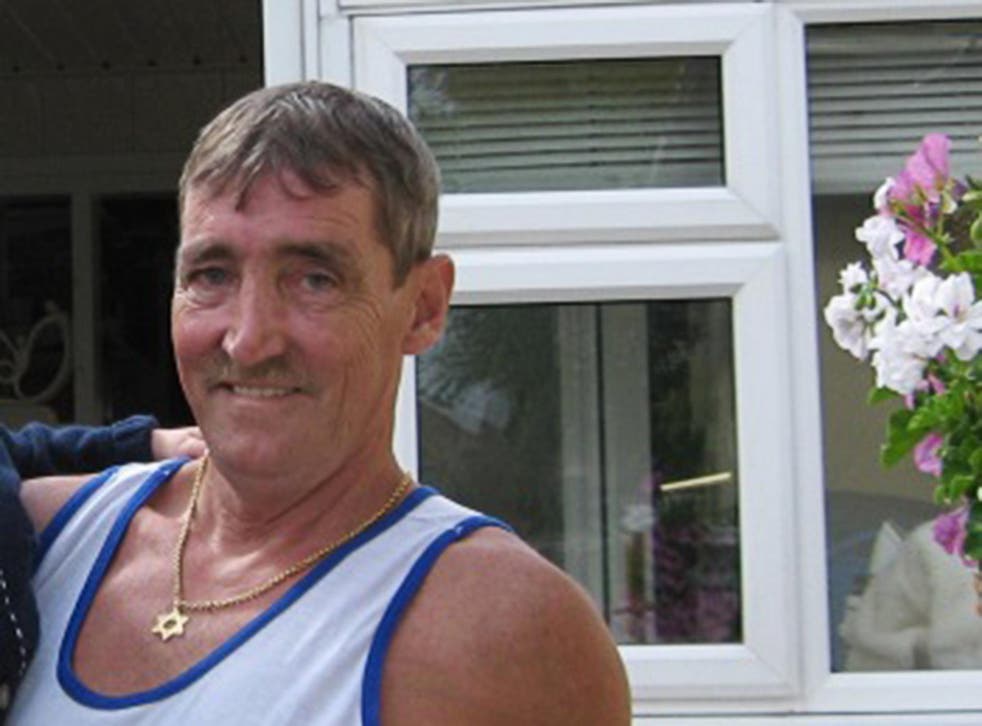 A Brexit supporter died after being savagely beaten and threatened with being set on fire during a row over Britain's membership of the European Union (EU).
Duncan Keating, 58, was attacked by his Remain-supporting neighbour, Graham Dunn, in Ancoats, Manchester, during a furious argument over the result of the EU referendum.
Dunn, 62, hit his victim with a parasol, punched him repeatedly and threatened to set him on fire, according to the Manchester Evening News.
Mr Keating was found dead in his bedroom six hours later. An autopsy showed he died from breathing difficulties after consuming alcohol, methadone and cannabis.
Manchester Crown Court heard that the fight, which took place just two days after the 23 June referendum, began when the two men got into a row at their sheltered housing complex.
Mr Keating was planting seedlings in the communal garden when he started speaking to Dunn about the EU referendum result.
The two men had been drinking earlier in the day and Dunn became angry after finding out his neighbour had voted for Brexit.
Maria Brannan, prosecuting, told the court: "The defendant became aggressive, asking if he had children, saying 'fucking think about their generation, not yours'."
As the row escalated, Dunn is reported to have said: "I'm going to have you. Let's fucking sort this out."
CCTV footage shown to the court captured Dunn repeatedly punching and pushing Mr Keating, who did not fight back during the 15-minute attack.
One witness said they saw Dunn cover the victim in fertiliser before saying: "I'm gonna burn you."
Police arrived, but left after the men told them they were fine, despite the fact Mr Keating reportedly had a tennis ball-sized swelling on his jaw.
He was found dead, kneeling by his bed, six hours later.
Dunn admitted assault causing actual bodily harm and was jailed for four years and five months. The sentence also included punishment for an earlier incident in which he attacked another man with a hammer.
The defendant, who has a string of criminal convictions but until last year had not been in trouble for two decades, began drinking heavily following the death of his wife in 2014.
His lawyer, Keith Harrison, told the jury: "He's not a man with a history of violence, and he's been out of trouble for a very long time.
"In 2014 his wife, after a serious long illness, died after a 40-year marriage, and it left him in total ruin. He began drinking ... Something went seriously wrong with his life."
Dunn was not charged with murder or manslaughter after a pathologist ruled that Mr Keating did not die as a direct result of the injuries he inflicted.
UK news in pictures

Show all 50
Sentencing, Judge Martin Rudland said: "We see from the glaring CCTV footage of the event that you picked on him and you bullied him and you wouldn't let up.
"He is doing nothing but backing away from you at all times, but you goad him, you harass him, you follow him, you try and out-step him and out-manoeuvre him, and when you get close to him you punch him, not once, not twice but three times.
"It was an unpleasant, brazen, bullying event. There is no way you would have behaved as you did to someone who was of your size and strength, and that's quite apparent from the way in which you teased and goaded him."
Register for free to continue reading
Registration is a free and easy way to support our truly independent journalism
By registering, you will also enjoy limited access to Premium articles, exclusive newsletters, commenting, and virtual events with our leading journalists
Already have an account? sign in
Register for free to continue reading
Registration is a free and easy way to support our truly independent journalism
By registering, you will also enjoy limited access to Premium articles, exclusive newsletters, commenting, and virtual events with our leading journalists
Already have an account? sign in
Join our new commenting forum
Join thought-provoking conversations, follow other Independent readers and see their replies