Brexit trade deal talks 'should be conducted on Royal Yacht Britannia'
A plan put forward by a Conservative MP to recommission the vessel is understood to be being considered by Boris Johnson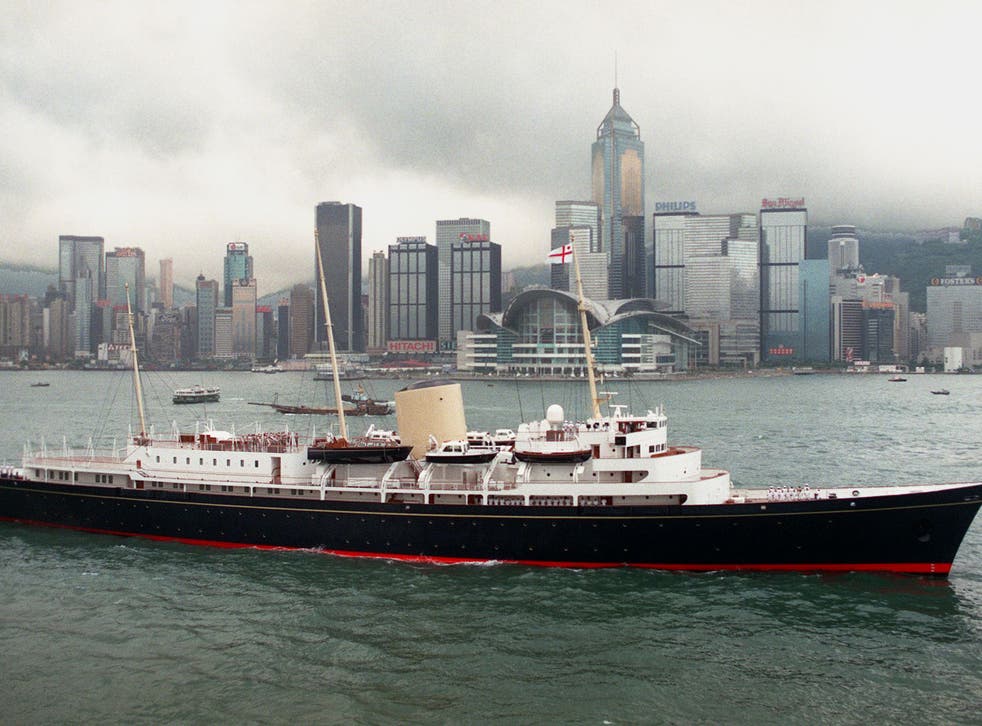 A Conservative MP has called for the royal yacht Britannia to be recommissioned and used to help secure post-Brexit trade deals.
The ship, which acted as the Queen's private yacht between 1954 and 1997, hosted trade talks in the early 1990s.
A debate will be held in Parliament next month to discuss the proposal.
"In her latter years Britannia is estimated to have brought in £3bn of commercial trade deals between 1991 and 1995," said Jake Berry, Conservative MP for Rossendale and Darwen who is behind the plan told The Sun.
"During those profitable years, she hosted business figures from across the globe for 'sea days' — on-board trade talks."
A friend of Foreign Secretary Boris Johnson told the newspaper: "Boris is certainly intrigued by the idea Jake has floated. Britannia is a great symbol of global Britain."
Under the proposed plans, the yacht's relaunch would be funded by private donations with no cost to the taxpayer.
Jean-Claude Juncker says Brexit talks must start 'as soon as possible'
"Recommissioning Britannia will undoubtedly be denounced as a vanity project by naysayers, but it could bring in billions of pounds' worth of trade deals for post Brexit Britain," Mr Berry told The Sun.
"On one commercial 'sea day', held on board in the Bay of Naples in 1980, £500m of business was secured on behalf of the City of London. A royal invitation to conduct business aboard the most exclusive yacht in the world made it hard for even the most successful business people to resist," Mr Berry said.
In 2012, former prime minister David Cameron supported plans to build a new royal yacht that would have cost £60m. Donors were approached and a Canadian financier was reported to have offered £10m towards the vessel's construction.
Yachts with champagne showers tempt the world's super-rich to Germany

Show all 2
Lord Jones of Birmingham, who was a trade minister during Gordon Brown's government, told The Telegraph: "When I was trade minister I was amazed how many overseas contacts asked me why we ever got rid of Britannia."
The royal yacht Britannia is currently a popular tourist attraction moored in the Port of Leith, Scotland. Cared for by the Royal Yacht Britannia Trust, it is part of the National Historic Fleet. It attracts around 300,000 visitors each year.
The steam-powered vessel sailed more than one million nautical miles during its 43-year tenure as the royal yacht.
Parliament is set to debate Mr Berry's proposal on 11 October after a feasibility study has been carried out.
Register for free to continue reading
Registration is a free and easy way to support our truly independent journalism
By registering, you will also enjoy limited access to Premium articles, exclusive newsletters, commenting, and virtual events with our leading journalists
Already have an account? sign in
Register for free to continue reading
Registration is a free and easy way to support our truly independent journalism
By registering, you will also enjoy limited access to Premium articles, exclusive newsletters, commenting, and virtual events with our leading journalists
Already have an account? sign in
Join our new commenting forum
Join thought-provoking conversations, follow other Independent readers and see their replies