The Brexit White Paper completely contradicts a key argument for Brexit
Claim that leaving the EU would enable Parliament to reassert its sovereignty appears to be challenged in the policy document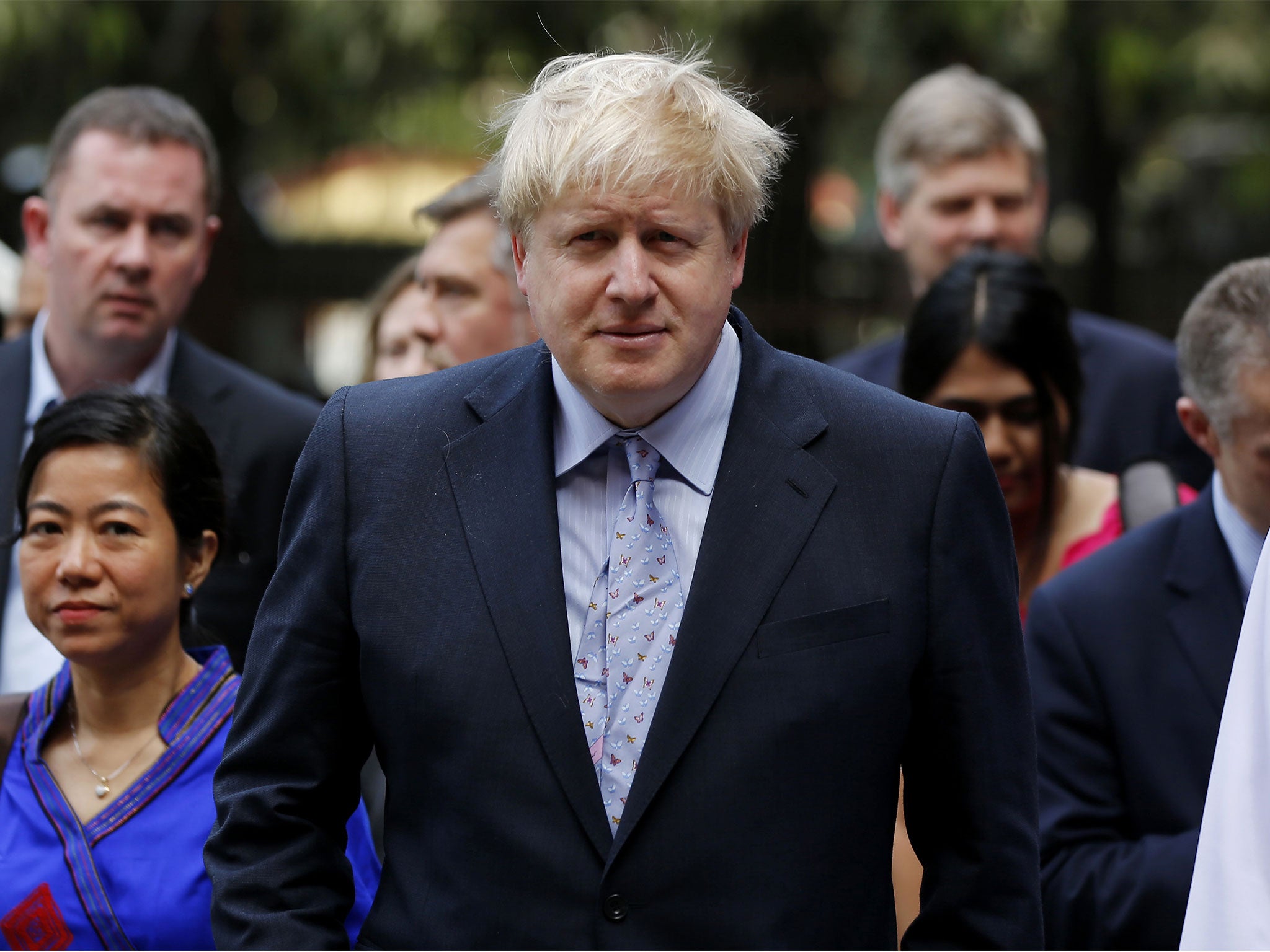 Parliament has "remained sovereign throughout our membership to the EU" despite people "not always feeling like that", the Brexit White Paper says.
The statement contradicts a key message from the campaign to leave the European Union, which argued ending the UK's membership to the EU would "bring back sovereignty" to Parliament and end Brussels' control over national laws.
But in a section titled "taking control of our own laws", the White Paper states: "The sovereignty of Parliament is a fundamental principle of the UK constitution. Whilst Parliament has remained sovereign throughout our membership of the EU, it has not always felt like that."
Government publishes Brexit White Paper setting out plans for leaving EU
A key tenet of the campaign ahead of the Brexit referendum last June was the debate about loss of control and the idea the UK was increasingly governed by unelected bureaucrats in Brussels.
In an article published by the Sun on 22 June written by "Brexit campaigners" Lord Green, Daniel Hannan and Patrick Minford, they said "leaving the EU on June 23 will save our sovereignty".
The article said:
"Britain has lost its sovereignty to the EU.
"The EU aims to become a country called Europe
"Sovereignty is something we haven't heard much about during this campaign.
"The referendum has mainly been fought on immigration and the economy.
"But both are really about sovereignty. In other words, both are really about who gets to decide."
In an article in The Daily Telegraph on 16 March, Boris Johnson - a key Brexit figurehead – argued:
"Sometimes the public can see all too plainly the impotence of their own elected politicians – as with immigration. That enrages them; not so much the numbers as the lack of control. That is what we mean by loss of sovereignty – the inability of people to kick out, at elections, the men and women who control their lives"
And just in case there was any doubt about the reasons people voted, Michael Gove told LBC radio in December when asked if the result had been mainly about immigration:
"No, absolutely not. The overwhelming reason was sovereignty."
But the White Paper seems to contradict that by stating Parliament never lost its sovereignty.
"The extent of EU activity relevant to the UK can be demonstrated by the fact that 1,056 EU-related documents were deposited for parliamentary scrutiny in 2016.
"Leaving the EU will mean that our laws will be made in London, Edinburgh, Cardiff and Belfast, and will be based on the specific interests and values of the UK," The White Paper states.
The document, which sets out Theresa May's plans was, was presented to Parliament today.
It comes after a Supreme Court ruling empowered Parliament to give its approval before any official talks on Brexit could begin.
The ruling was a blow to Theresa May, who would have rather bypassed a Parliament vote. However, MPs overwhelmingly supported the triggering of Article 50 with 498 votes to 114 on Wednesday.
Join our commenting forum
Join thought-provoking conversations, follow other Independent readers and see their replies