Brighton Pride: Police investigate 'deliberate' bomb scare which halted LGBT parade
The bomb disposal unit carried out a controlled explosion
Michael Segalov
Sunday 02 August 2015 18:08 Comments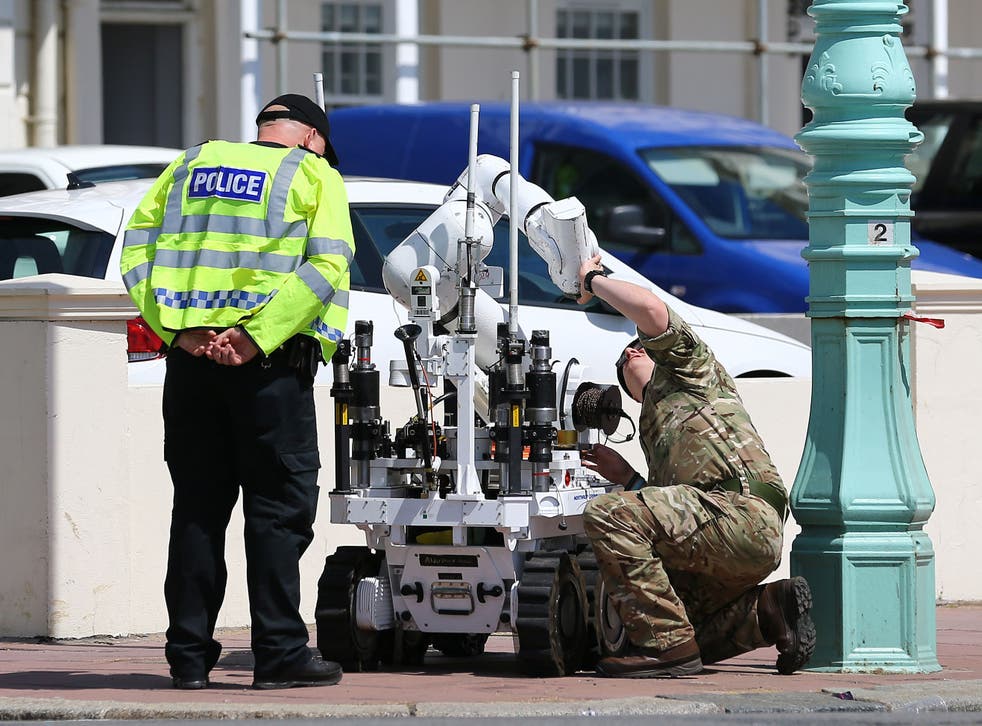 Brighton's annual LGBT pride was interrupted yesterday, when Sussex police officers were called to deal with a "suspect package", although it turned out to be a false alarm.
The parade had to be rerouted, whilst bomb disposal experts were called to the site, who after a series of tests carried out a controlled explosion on the object.
Sussex Police have now confirmed that they are launching a criminal investigation into the incident, believing that the bomb scare was caused "deliberately."
"We believe the item was placed there deliberately and made to look like a suspicious device to disrupt the parade," said Chief Superintendent Nev Kemp. "We have started a criminal investigation."
"We were concerned enough to call in the bomb disposal unit, who after making a further assessment, carried out a controlled explosion. The area had been cordoned off and there was no risk to the public."
The Parade, which was delayed by an hour and a half due to the emergency, was attended by up to 160,000 people on Saturday, and otherwise passed off without any major incidents. The two-day festival is widely acknowledged as the country's most popular LGBT event.
Register for free to continue reading
Registration is a free and easy way to support our truly independent journalism
By registering, you will also enjoy limited access to Premium articles, exclusive newsletters, commenting, and virtual events with our leading journalists
Already have an account? sign in
Join our new commenting forum
Join thought-provoking conversations, follow other Independent readers and see their replies