Is a 'pusher' serial killer targeting Bristol after four bodies recovered in four months?
Discovery of latest body sparks fears that someone is pushing men into the city's waterways
Adam Lusher Comments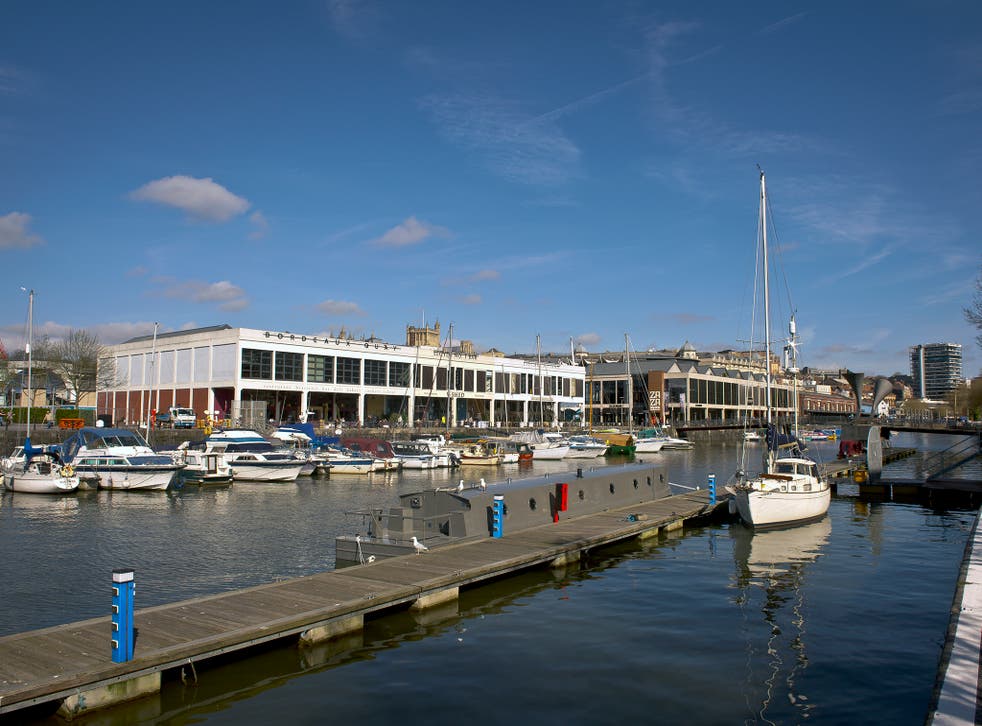 Fears are growing that a so-called "pusher" serial killer is shoving men into waterways in Bristol after four bodies were recovered from water in the city in four months.
A post-mortem was due to take place on Friday, after police divers recovered a man's body from the city's floating harbour on Thursday afternoon.
Formal identification has yet to take place, but police said they were keeping informed the family of Jason Gurgul, 33, who went missing after leaving a city centre bar at around 2.40am last Saturday.
The development comes after three other bodies were recovered from water in the city. They have been identified as:
:: Deakon Wilkins, 24, from Weston-super-Mare, who went missing after leaving a nightclub on 14 January and who was found dead in the floating harbour on 5 February.
:: Lewis Ball, 26, who disappeared after leaving a different nightclub on 5 February and whose body was found in the floating harbour on 27 February.
:: Abdulkadir Mahamoud, 29, who was last seen alive leaving his home in the Easton area of the city on 24 February and whose body was found in the River Avon off Hotwell Road in Bristol on 17 March.
Avon and Somerset Police say they have already been able to investigate the first three deaths thoroughly and they "appear to have been tragic accidents".
But the discovery of the fourth body has prompted social media speculation that a so-called "Bristol pusher" serial killer is targeting men in the city.
UK news in pictures

Show all 50
After the police force announced the discovery of the latest body on its Facebook page, it was inundated with more than 300 comments, many of them suggesting a serial killer was at large.
Caroline Frankcom told the police: "Isn't it about time you stopped living in cloud cuckoo land and started investigating this properly? It's obvious something sinister is going on! How many more innocent gents have to lose their lives before you do something about it?!!"
While Facebook user Lizzie Steele said: "I think it's about time Avon and Somerset constabulary addressed the public's concerns. It has surely gone past the point of being a 'coincidence' now."
Some commenters did suggest that the men may have fallen into the water while drunk, but in her post, Heidi Viner argued: "There's got to be something going on, why only men? It's both men and women that go out drinking and get drunk, but again another young man. It's about time the police looked more into this."
Many demanded better CCTV around Bristol's waterways, to help catch a killer or to determine what was happening, along with improved guard rails to make it harder for people to fall or be pushed into the water.
Some linked the Bristol cases to incidents in Bath where there have been reports of 11 deaths in the same stretch of the River Avon since 2009.
"There are too many coincidences here," said Lavina Smith. "Why isn't anyone investigating the possibility that this is a serial crime attack in Bristol and Bath?"
Others drew parallels with incidents in Manchester, suggesting that in that city too, the deaths of young men found in canals were not coincidence, but the result of "something darker".
Fears that a "Manchester pusher" might be at large were fuelled last year by a Freedom of Information request that revealed that there had been 60 deaths in the canals and waterways of the Greater Manchester area since February 2008.
At the time, Detective Chief Superintendent Russ Jackson, head of Greater Manchester Police's Serious Crime Division, issued a statement in which he said: "This relates to the whole of the Greater Manchester area and not just the city centre area.
"What is very important to bear in mind in all these cases is that they have been subject to separate investigations and there is no evidence at all to suggest these deaths are linked or were suspicious. Absolutely no evidence whatsoever of foul play has been established."
A spokesman for Avon and Somerset Police said a full investigation would be carried out into the circumstances of the person whose body was discovered on Thursday.
He told The Independent: "Any sudden death is always investigated thoroughly."
After the discovery of the body of Mr Mahamoud, the third man to have died, Avon and Somerset Police said: "There is nothing to suggest that any of the deaths are linked or suspicious. They appear to have been tragic accidents.
"We are always willing to receive new information and intelligence, which is not based on speculation.
"We are continuing to work with the coroner on the incidents which are being treated as non-suspicious sudden deaths."
Inquests are still to be held into all four deaths, and it is understood that the police are unable to discuss the precise details of their investigations ahead of any Coroner's court hearings.
Register for free to continue reading
Registration is a free and easy way to support our truly independent journalism
By registering, you will also enjoy limited access to Premium articles, exclusive newsletters, commenting, and virtual events with our leading journalists
Already have an account? sign in
Join our new commenting forum
Join thought-provoking conversations, follow other Independent readers and see their replies