Britain First founder Jim Dowson quits over mosque invasions and 'racists and extremists'
Britain First blamed his decision on 'unremitting pressure' and health issues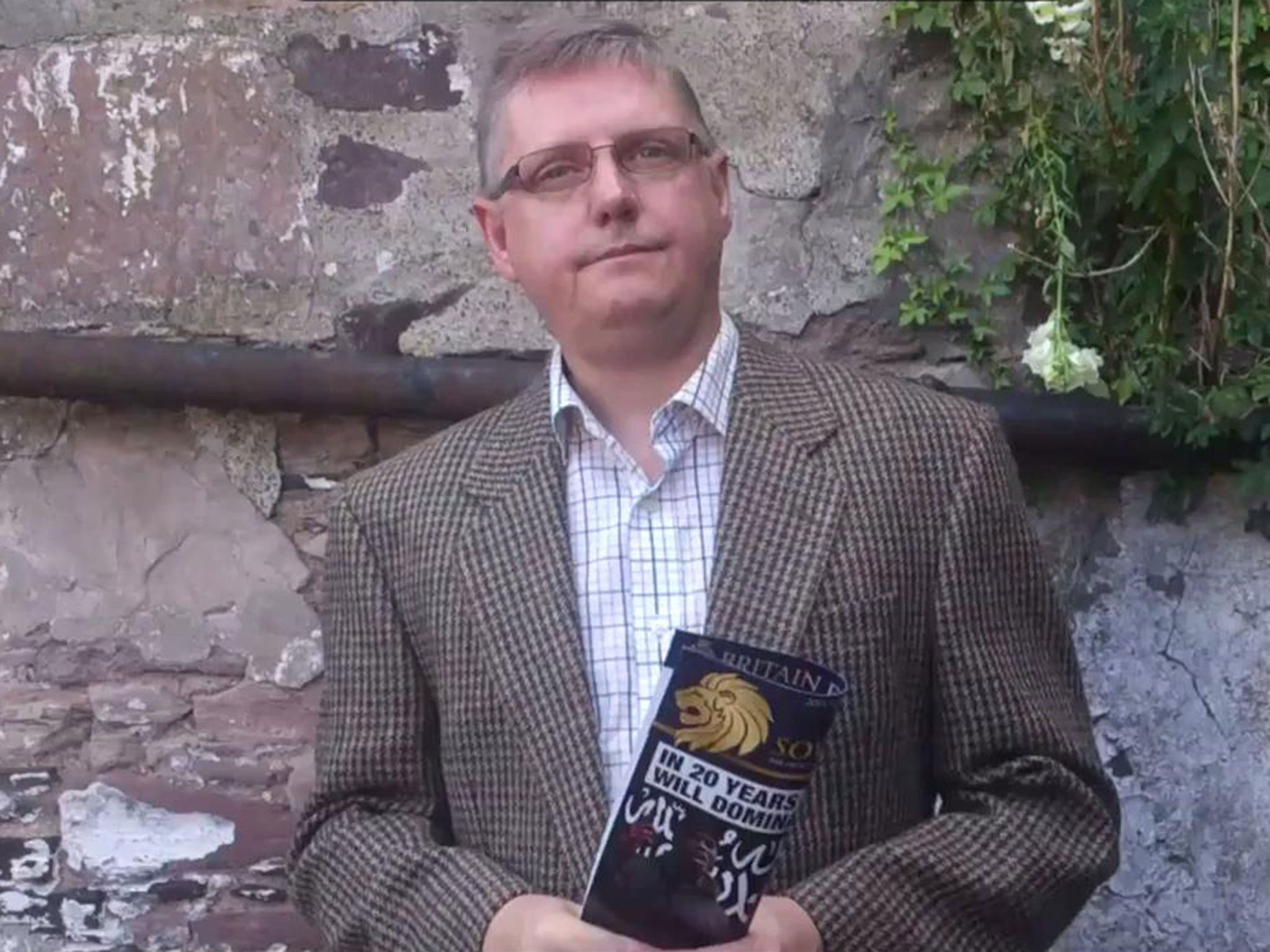 The founder of Britain First has resigned from the far-right group over its "provocative and counterproductive" mosque invasions.
James "Jim" Dowson, a former British National Party (BNP) member and anti-abortion campaigner, announced his departure on Sunday.
While Britain First blamed "media pressure" and family issues for the decision and said he would be missed "enormously" in a saccharine post, Mr Dowson publicly shamed the group's tactics as "unacceptable and unchristian".
The 49-year-old told the Mirror: "Most of the Muslims in this country are fine.
"They are worried about extremists the same as us. So going into their mosques and stirring them up and provoking them is political madness and a bit rude."
Britain First posts triumphant videos of the so-called "invasions" on its website and Facebook page, where its paramilitary-style arm is seen confronting imams and worshippers.
The group also organises "Christian patrols" in ethnically diverse areas and has been known to hand out Bibles to Muslims.
In an incident in Crayford, south London, in July, members of the "Defence Force" demanded the removal of "sexist" entrance signs for men and women at a mosque.
The group ignored requests to take off their shoes in a place of worship, saying "when you respect women we'll respect your mosques".
The invasions are run by another Britain First leader, Paul Golding, who came in from criticism from his former ally.
Mr Dowson told the Mirror: "No matter how many times I told him [Golding] I did not want decent Muslims intimidated, he just continued doing it.
"I have come to the conclusion that no matter how hard I tried, you cannot escape from the fact that the group is being overrun with racists and extremists.
"I think he is fooling himself and lots of people that Britain First is a Christian group. Sadly, it has just become a violent front for people abusing the Bible."
Members, including Mr Golding, have repeatedly denied that Britain First is racist, billing it as a "patriotic political movement".
Mr Golding disagreed with accusations that the mosque invasions were counterproductive but said he was stopping the "successful" campaign in a change of tactics.
Britain First was founded in 2011 by Mr Dowson, a former church minister from Belfast, and fellow former BNP members wanting to oppose the "rise of radical Islam" with a new Christian group.
An open letter from Mr Dowson to "friends and fellow patriots, colleges [sic] and comrades" shone a happier light on his relationship with Britain First.
It said: "Contrary to silly media reports, I am not the 'evil' genius behind every right wing group in the country, there are thousands of good, solid and very talented people in every organization, also a few idiots and weirdos too, but that's life.
"In reality, it is their hard work and dedication that has got it to where it is today.
"Not racists or crack-pots, just very concerned patriots who are deeply worried for the future of their children and this Nation."
The letter blamed Britain's status as an "ageing and dying country" on the "destruction of the family unit", falling Caucasian birthrate and "rise of atheist socialism", claiming that "Islam will dominate Britain" within years.
Mr Dowson wrote that he and his wife had taken his children out of school to educate them at home and encouraged people to do the same or "lose them to the state brainwashing apparatus".
He was the group's "head of administration" and spoke in videos about election campaigns, merchandise sales and to encourage donations to the group.
The father-of-nine is facing criminal charges relating to loyalist flag protests in Belfast earlier this year and claims to be under "constant police surveillance".
Join our commenting forum
Join thought-provoking conversations, follow other Independent readers and see their replies