Britain one of just six rich countries to meet UN foreign aid target
The UK donated £13.21 billion in overseas aid in 2015
Ryan Wilkinson
Thursday 14 April 2016 07:45 Comments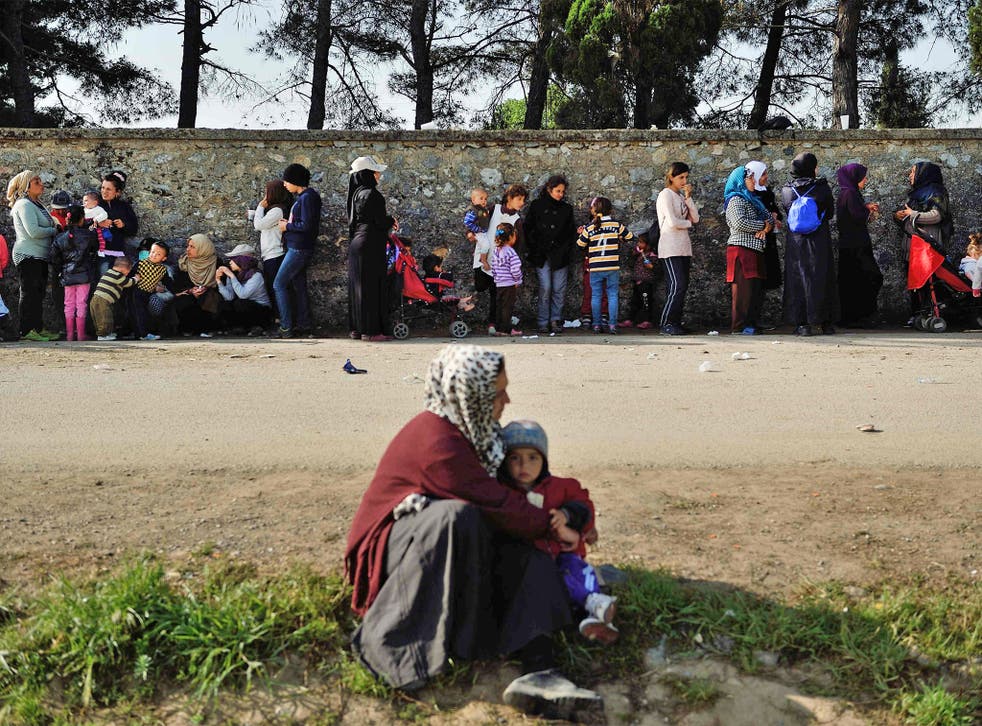 The UK was one of only six wealthy nations to hit the UN foreign aid target in 2015 as some governments diverted cash to deal with the migration crisis, new figures show.
Coming second only to the US in the total amount donated, Britain gave a larger proportion of its wealth in aid than 22 other developed nations, according to the latest survey by the Organisation for Economic Co-operation and Development (OECD).
The news was met with criticism from some Conservatives who said Britain gave "more than our fair share" to inefficient programmes afflicted by fraud.
In 2015 the UK donated £13.21 billion in overseas aid, equivalent to 0.71 per cent of the country's gross national income, the OECD figures showed.
The UN's target of 0.7 per cent was otherwise only met by the Netherlands, Denmark, Luxembourg, Norway and Sweden, the latter giving 1.4 per cent of its budget.
The US gave £22.47 billion in aid, although it amounted to just 0.17 per cent of its national income.
World news in pictures

Show all 50
On average the 28 countries in the OECD study dedicated 0.3 per cent of their national income to overseas aid last year, totalling £93.02 billion, a rise of 6.9 per cent from 2014.
However spending on refugees within host countries more than doubled in real terms, as Europe in particular dealt with its migration crisis.
According to the OECD's Development Assistance Committee, an "unprecedented" 1.5 million refugees claimed asylum in member countries in 2015, with more than a million travelling to Europe.
Under the committee's rules a country can count certain refugee-related expenses as overseas aid for the first year after a refugee's arrival.
In 2015 refugee costs accounted for more than 20 per cent of the aid budgets for Austria, Greece, Italy, the Netherlands and Sweden. In Britain it accounted for 1.1 per cent of the budget.
Luxembourg does not count refugee costs as developmental aid.
OECD secretary-general Angel Gurria said: "Countries have had to find large sums to cover the costs of an historic refugee crisis in Europe, and most have so far avoided diverting money from development programmes. These efforts must continue. We also welcome that more aid is being provided to the poorest countries."
During 2015 overseas aid increased in 22 countries, while Portugal and Australia were singled out for having the steepest declines in their budgets.
Mr Gurria said: "Governments must ensure that development aid keeps rising. They also need to develop long-term options for meeting future refugee costs and the integration of refugees in our societies, while ensuring at the same time that ODA (official development assistance) reaches those countries and people that need it the most."
However Conservative MP Jacob Rees-Mogg told the Daily Mail: "We are doing more than our fair share in spite of our large deficit, and the high levels of fraud and waste within the overseas aid budget."
Tory backbencher James Cleverly criticised the "arbitrary" 0.7 per cent target that so many rich nations had railed to reach.
"This shows that on aid spending, like so many other areas, the UK plays by the rules when other countries do not," he told the newspaper.
Press Association
Register for free to continue reading
Registration is a free and easy way to support our truly independent journalism
By registering, you will also enjoy limited access to Premium articles, exclusive newsletters, commenting, and virtual events with our leading journalists
Already have an account? sign in
Join our new commenting forum
Join thought-provoking conversations, follow other Independent readers and see their replies