Britain and Russia discussing prospect of replacing expelled diplomats, MPs told
Prominent Putin critic Bill Browder attacks  the government over 'lack of action' since the Salisbury novichok attack
Wednesday 13 February 2019 22:17
Comments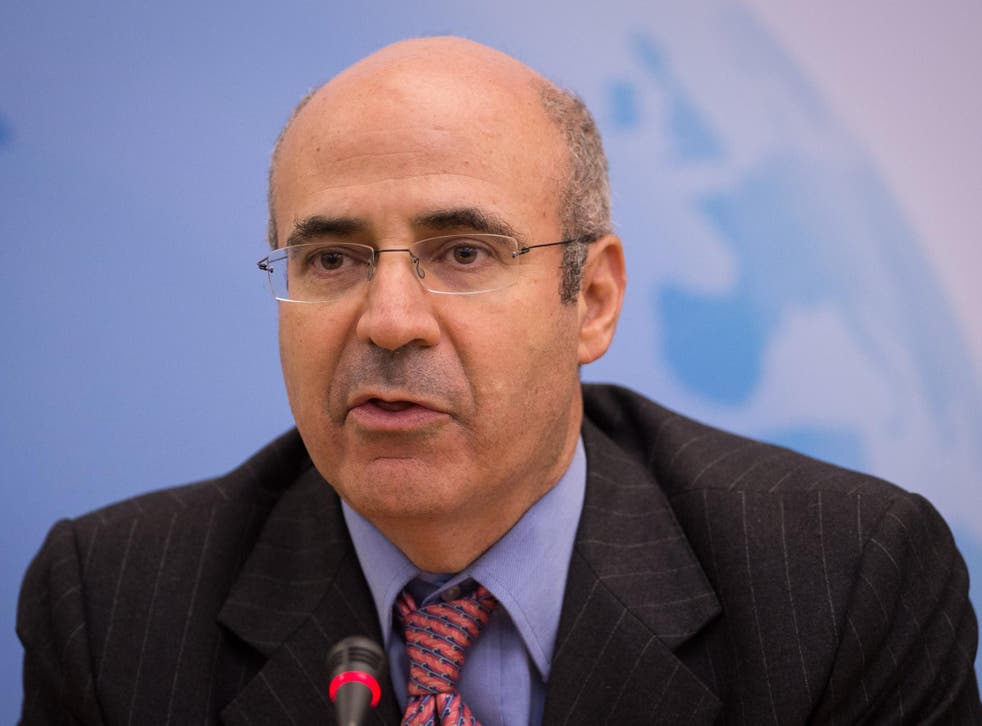 Britain and Russia are discussing the prospect of replacing the diplomats that were expelled from the UK after the Salisbury Novichok attack, MPs have heard.
Theresa May expelled 23 Russian diplomats in response to the poisoning of former double agent Sergei Skripal and his daughter Yulia with the novichok in Salisbury.
Mother of three Dawn Sturgess also died in July who was later exposed to the same nerve agent.
Last March, The Independent spoke exclusively to Sir Tony Brenton, the UK's former ambassador to Russia, who said the diplomatic hostility between the Kremlin and the West will "erode away" within "a few months", because both sides require a functioning relationship.
Now, prominent Kremlin critic Bill Browder has attacked Britain's government over what he perceived to be a lack of action since the attack, during an appearance before the Foreign Affairs Select Committee.
World news in pictures

Show all 50
"What has happened? 23 diplomats were expelled from this country and nothing else. Nothing else," Mr Browder told the cross-party group of MPs. "The United States sanctioned people, and sanctioned Russia for using chemical weapons in Salisbury, and the chemical weapons attack didn't occur in the United States, it occurred in Great Britain.
"But this country has not done anything. By the way, there is now negotiations for 23 more Russian diplomats to return. So, in the end, with exception of this expulsion of diplomats, there have been no consequences for Russia committing an atrocity in Salisbury."
Conservative MP Bob Seely is pushing for legislation to force individuals such as lawyers, politicians and lobbyists who work for foreign governments, such as Russia, to declare and register their interests.
He asked Mr Browder - who supports his calls for a UK Foreign Agents Registration Act - where the information about the 23 diplomats had come from and if it was public knowledge.
"It was announced by the Russians that they are in negotiation with the British Government to replace those 23 diplomats," the American-born British financier revealed.
Mr Seely replied: "It sounds like there is a bit of messaging there from the Russians, isn't it?"
A pair of Russian nationals, identified by their aliases, Ruslan Boshirov and Alexander Petrov, have been accused of travelling to the UK to try to murder Mr Skripal with novichok last year.
It is believed they smeared the highly-toxic substance on the door handle of his home in the Wiltshire town.
Evidence gathered by intelligence agencies led the Government to conclude that the men were officers from the Russian military intelligence service, the GRU.
Support free-thinking journalism and attend Independent events
They were caught on CCTV in Salisbury the day before the attack.
A counterfeit Nina Ricci perfume bottle is thought to have contained the substance. This is what Ms Sturgess handled. She subsequently fell ill at her home Amesbury, Wiltshire, and later died.
A Foreign and Commonwealth Office spokesman denied new diplomatic arrangements had been made.
He said: "No new arrangements will be agreed for the 23 diplomats expelled from the UK as a result of Russian activity in Salisbury. We have had a continuous dialogue with Russia about diplomatic visas since before the events in Salisbury. Visa exchanges for diplomatic staff continue within the usual constraints."
Additional reporting from agencies
Register for free to continue reading
Registration is a free and easy way to support our truly independent journalism
By registering, you will also enjoy limited access to Premium articles, exclusive newsletters, commenting, and virtual events with our leading journalists
Already have an account? sign in
Register for free to continue reading
Registration is a free and easy way to support our truly independent journalism
By registering, you will also enjoy limited access to Premium articles, exclusive newsletters, commenting, and virtual events with our leading journalists
Already have an account? sign in
Join our new commenting forum
Join thought-provoking conversations, follow other Independent readers and see their replies