Britain's 10 deadliest roads revealed
Report compiled by the Road Safety Foundation (RSF) identifies Britain's 10 most dangerous roads
Britain's 10 deadliest roads revealed

Show all 10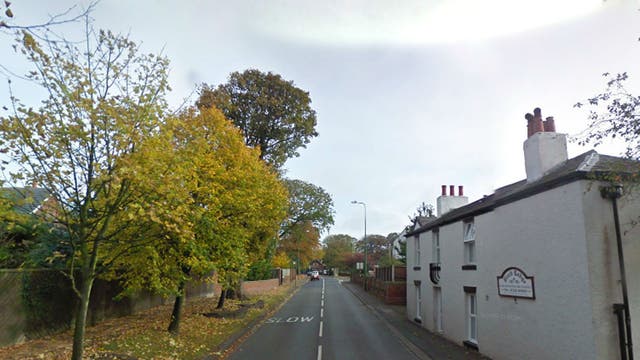 1,754 people were killed on Britain's roads in 2012 with 62 per cent of fatal or serious accidents occuring on single carriageway 'A' roads making them seven times more risky than motorways, a new study has revealed.
While 99 per cent of motorways are rated in the "'low risk" category, 97 per cent of single carriageway A-roads are not. The report, compiled by the Road Safety Foundation (RSF), also identified Britain's 10 most dangerous roads, with the A537 in Cheshire and Derbyshire at the top of the list.
For the full list of Britain's most dangerous roads, click on the gallery above
While overall the number of deaths and serious crashes on roads in Britain has fallen the number of accidents on A537 between Buxton and Macclesfield has become more dangerous.
There were 44 serious or fatal crashes on the seven-mile (12km) stretch of road between 2007 and 2011. Between 2002 and 2006, there were 35. The report highlights that a number of the most dangerous roads are around the Peak District.
The most improved region of the UK is the East of England, with a 30% fall in risk.
The survey looked at British motorways and A-roads outside major urban areas. These roads make up 11% of the road network but 51% of road deaths occur on these highways.
The research showed that running off the road accounts for 30% of all deaths on these roads and that junction crashes are the most common accidents leading to serious injury.
The survey also found that:
:: Travel on single carriageways is three times more risky than on dual carriageways;
:: 21% of fatal crashes and serious crashes on non-urban A-roads involve pedestrians or cyclists, with 10% being head-ons and 8% shunts;
:: In the last five years Britain suffered serious crash costs of £1.9 billion on motorways, £8.4 billion on primary A-roads and £5.9 billion on non-primary A-roads;
Road Safety Foundation director Dr Steve Lawson said: "Most recent improvement in road safety has come from car design and safer driving. The specification that authorities currently set road managers is to reduce crash rates in general.
"That approach is too weak and must be replaced, because it muddles factors over which road managers have no control - such as car safety, hospital care and traffic levels - with factors very definitely under their control such as roadside safety barriers or junction layouts."
He went on: "Road managers need not only money, but the tools and goals to measure and manage infrastructure safety. Many proposals in the Government's Action for Roads are sound, but there is need now to focus on improving infrastructure safety itself in a measurable way."
The report was sponsored by motor insurer Ageas.
AA president Edmund King said: "Most drivers assume that motorways or dual carriageways are the most dangerous roads due to the higher speed of traffic.
"This report clearly dispels that myth as the risk to road users is now seven times greater on single carriageway A-roads than motorways. Drivers need to be aware of the added risks and adapt their driving accordingly."
Additional reporting from the Press Association.
Join our new commenting forum
Join thought-provoking conversations, follow other Independent readers and see their replies