Britain's wealthy judges must prevent subconscious bias against poor people, says Lord Neuberger
The UK's most senior judge said the country's venerable trial system still led to potential 'unfairnesses, misunderstandings and injustices'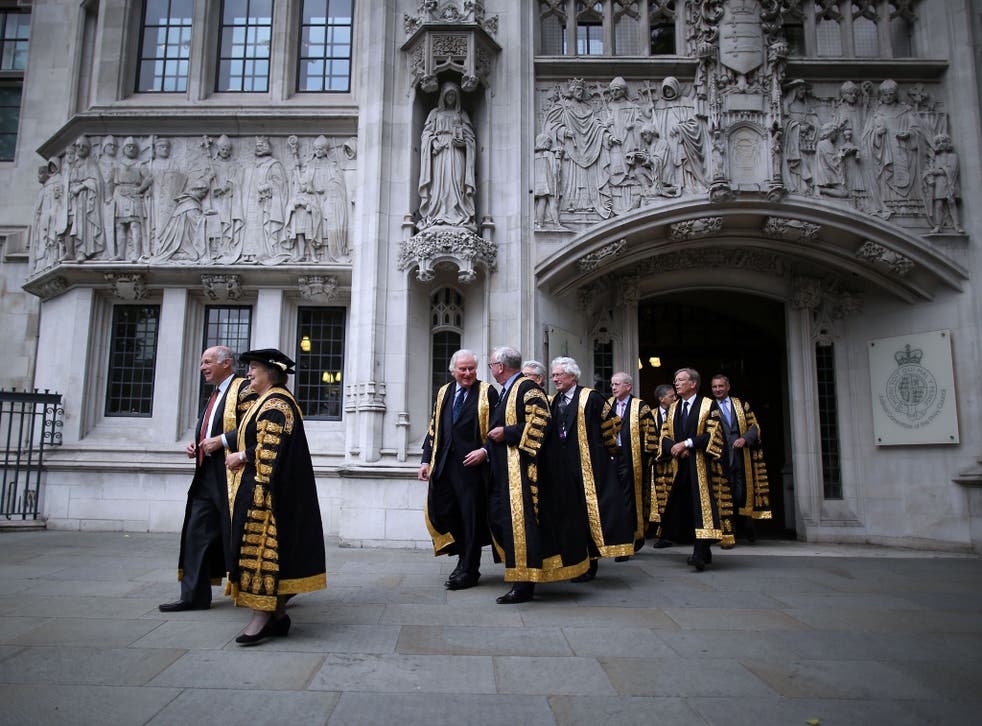 Britain's white and wealthy judges must be wary of their own subconscious bias against poor and foreign defendants in their courtrooms, the UK's most senior judge has said.
Lord Neuberger, the president of the Supreme Court, also suggested that the UK's traditional trial process may not be the best way of getting to the truth as it can be so "artificial and intimidating" for witnesses, defendants and jurors.
Warning that there was "a risk of the law being left behind in the very fast changing world of the early 21st century", he said the country's venerable trial system still led to potential "unfairnesses, misunderstandings and injustices".
Addressing the role of British judges, Lord Neuberger said most were "normally rightly" perceived as being wealthier and better educated than many of the people whose cases they hear – an imbalance which carries dangers.
"A white male public school judge presiding in a trial of an unemployed traveller from Eastern Europe accused of assaulting or robbing a white female public school woman will, I hope, always be unbiased," he said. "However, he should always think to himself what his subconscious may be thinking or how it may be causing him to act."
He added that judges must understand how people from different cultural, social and religious backgrounds "think and behave" so they do not appear disrespectful, giving the example of women who would be uncomfortable to be seen in public without wearing a veil.
"More broadly, judges should be courteous and, generally, good-humoured; and, while they should be firm, they should never, however great the temptation, lose their temper," said Lord Neuberger, who made the remarks in a speech at the Criminal Justice Alliance last week entitled "Fairness in the Courts: the Best We Can Do".
Discussing the British trial system, the head of the country's highest court said lawyers must always remember how "terrifying and intimidating" the process seems to members of the public. A lawyer standing up in court was like a "professional footballer playing at home on familiar turf", whereas witnesses and jury members were "playing football for the first time", he said.
Questioning whether the system could be improved, he said: "I sometimes wonder whether our trial procedures really are the best way of getting at the truth. Would you feel that you had given of your best if you had been forced to give evidence in unfamiliar surroundings, with lots of strangers watching in an intimidating court, with lawyers in funny clothes asking questions, often aggressively and trying to catch you out, and with no ability to tell the story as you remember it?"