Britain's weekend workers: Meet the men and women who show that the five-day working week could be an obsolete concept
Doctors are angered by Jeremy Hunt's demand that they work weekends
Nathalie Farrugia
,
Leonie Garlick
,
Sep Gophardani
Friday 17 July 2015 23:33 Comments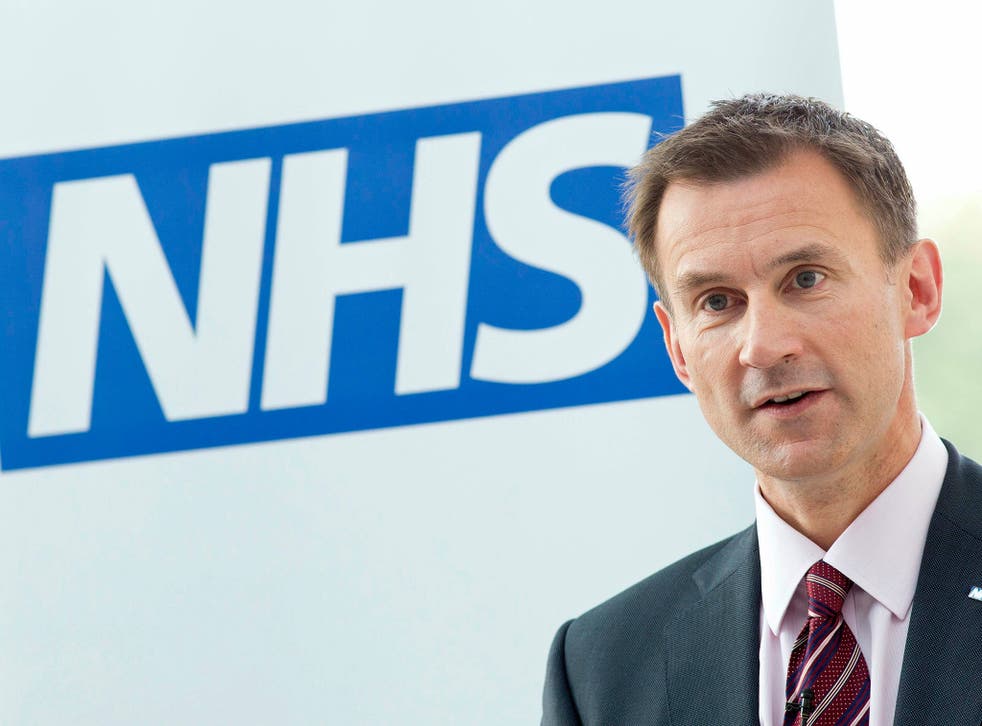 Who wants to work on weekends? Doctors certainly don't. Jeremy Hunt, the Health Secretary, effectively declared war on the British Medical Association this week – warning them he was willing to impose a new contract on consultants that would see more of them working at the weekend to deliver the Government's vision of a "seven-day NHS".
Of course, as anyone who has attended an A&E on Saturday or Sunday can attest, the NHS already operates seven days a week. However, Mr Hunt wants more services – such as scans, tests and specialist advice – available 24/7. The Conservatives also promised seven-day access to your GP in their manifesto.


The clash with consultants is the first of many the Government may face over their plans for an already stretched NHS workforce. Many consultants work evenings and weekends already. However, they can currently opt out of working outside the hours of 7am to 7pm, Monday to Friday, or negotiate higher rates. For many in Britain, working weekends is not just a fact of life but essential if they are to make ends meet or get the job done. Many, such as teachers, may not officially work at weekends, but find they have to forgo the barbecue in order to catch up on their paperwork.
According to a survey in May by life insurance company Met Life, almost half of employees (47 per cent) said they had to work over the weekends with 9.7 million people saying work had had an impact on their weekends.
In numbers: the NHS crisis

Show all 7
If you're not among them, spare a thought for the police officers, prison wardens, train drivers, bus drivers, nurses and paramedics without whom the country would grind to a halt; and for the chefs, bartenders, waiters, broadcasters and shop workers without whom those who get the weekend off would have a lot less fun. Here, we asked a few of them to share their stories with us.
Weekend workers
John Barry, 51, is a black cab driver from London
"I've been working as a black cab driver in London for 18 years. I work both during the week and at weekends, but the job varies so I can choose whether or not to take a day off. It may be a Saturday, it may be a Sunday or I might work on both days. It just depends how I feel – It's up to you as a cab driver.
Working weekends doesn't really affect my life outside of work. I've got a family, but I'm separated so I'm on my own now. So I don't mind working too much at the weekends. It's part of the job and the money is slightly better due to the weekend tariff. Tariff one is during the week up to 8pm and tariff two, which is slightly higher, is at the weekends.
I've done lots of jobs before. I've been a milkman, postman and a panel beater. But I love the flexibility of driving a cab, which is why I've done it. On my days off I don't do much. I rest."

Sara Stewart, 49, from Edinburgh, is an actress currently appearing in Hay Fever in the West End
"Most actors work on Saturdays. I'm currently appearing in a play so I'm working weekends regularly. As actors, we don't have conventional 9-to-5 jobs so weekends are not as relevant which means we don't get paid extra."


Mark Binns, 51, is a care assistant from Derbyshire
"I work one full weekend, two half weekends and have one weekend off each month for the minimum wage, and receive no extra for weekends. It's not great losing half of your weekends all the time but I guess somebody's got to be there. It's just part of the job."
Jack Swindelhurst, 25, from Cambridge, works full-time at a music venue
"My hours can vary. I can work three hours or 20 hours at the weekend, depending on what kinds of events are on. It's good for being social, but it can be tiring after a full week of 9 to 5. No two weeks are ever the same so it's kind of hard to plan stuff."


Tejal-Roma Williams, 29, is a solicitor advocate
"I work two to three weekends per month at police stations or in court, so I get paid per case. Obviously it means I don't get that much rest, I don't get to spend so much time with my partner and do social stuff, but I'm young and I think now is the time to earn as much as I can."
Huw Tindall-Jones, 23, from Plymouth, is a primary school teacher
"It is an unwritten law for teachers that you have to keep on top of all the marking, planning and assessment for the week ahead and the only way to do that is at the weekend. I set Sundays aside for work, and work for about six or seven hours."
Hakan Zobu, 44, from London, is a certified management consultant
"I work 48 to 49 out of 52 weekends with just two or three off during the vacation.
Of course it affects my private life. I don't find an opportunity to rest or recover mentally and sometimes physically. But yes, I receive extra income for it."


Damian Wawrzyniak, 35, is a chef and director of Fine Art of Dining, from Cambridge
"I've worked every weekend since I was 17. I can't remember my last weekend off. Being a chef it's impossible to have a weekend off. So we just turned our life completely upside down. We have Monday and Tuesday for family."
Michael Fabricant, 65, Conservative MP for Lichfield, works about three in four weekends
"If I work all four weekends I'm not taking any break and I start to get irritable so I deliberately take off one weekend in four, sometimes one weekend in three. It goes with the job. If I was married I think it would cause real problems."


Sajjad Sharif, 42, is a bus driver in London
"I try to do all the weekends. You have to do 13 days and then one day off by law, and I try to do the maximum at the moment. It's more money over the weekend. It's either you earn the money and get something for the kids, or you spend the day with them and always count the pennies."
Ali Moshtagh 20, is a shop assistant at a small convenience store in York
"I work on a zero hours contract, which means they can call me in whenever they want. I'm a student so it can get in the way of my studying, and also my social life. I don't really mind because I need to work. Who wouldn't like to have time off?"


Register for free to continue reading
Registration is a free and easy way to support our truly independent journalism
By registering, you will also enjoy limited access to Premium articles, exclusive newsletters, commenting, and virtual events with our leading journalists
Already have an account? sign in
Join our new commenting forum
Join thought-provoking conversations, follow other Independent readers and see their replies