Britain's oldest man turns 109 years old today but refuses birthday card from Queen because she looks 'miserable'
Centenarian accepted one a few years ago in which Monarch was smiling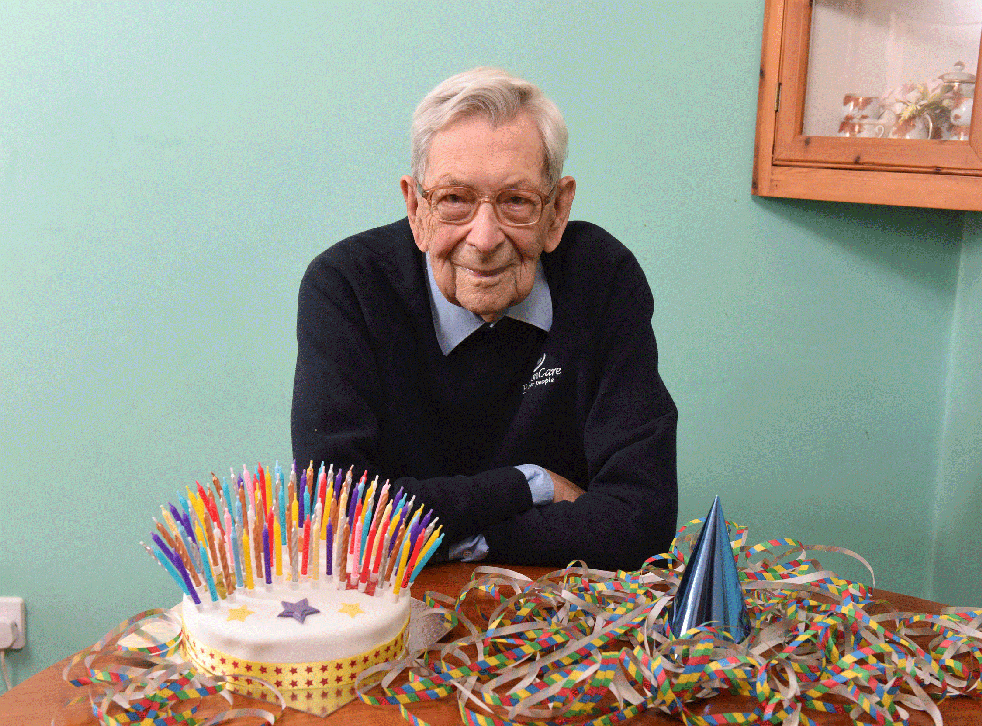 Britain's oldest man – who turns 109 today - has refused his birthday cards from the Queen.
Robert Weighton, who was born in Hull in 1908, said the Queen looked "miserable" on her official correspondence.
He has asked not to be sent cards from the Monarch every year because he didn't want to add to the ones he already has in his Hampshire flat.
Britain's oldest Olympian celebrates his 100th birthday
"I decided not to receive a card every year from the Queen, because I didn't want a huge collection of cards that I add to every year," Mr Weighton said.
"However, I did accept one from her two years ago, because it's the only one I'd seen that she was smiling on. In the rest of the cards she looked a bit miserable while on official duties."
However, Mr Weighton is no staunch republican and maintained he "won't hear a word against" the Queen. He told The i: "I admire her enormously".
As a young man, Mr Weighton worked as an English teacher in Taiwan , along with his wife, Agnes, who were married in Hong Kong in 1937.
When the Second World War began in 1939, the couple tried to return to the UK but became stranded in Canada and lived in Vancouver for several years. Mr Weighton spent the war decoding Japanese military communications before returning to Britain.
UK news in pictures

Show all 50
Despite his grand age, Mr Weighton has maintained his independence, occupying himself with hobbies, and said he is "really well".
He claimed to have no great secret to reaching 109 years. "Everybody wants to know but I have no idea whatsoever why I'm so old – I'm just lucky, I suppose," he told the newspaper.

Register for free to continue reading
Registration is a free and easy way to support our truly independent journalism
By registering, you will also enjoy limited access to Premium articles, exclusive newsletters, commenting, and virtual events with our leading journalists
Already have an account? sign in
Register for free to continue reading
Registration is a free and easy way to support our truly independent journalism
By registering, you will also enjoy limited access to Premium articles, exclusive newsletters, commenting, and virtual events with our leading journalists
Already have an account? sign in
Join our new commenting forum
Join thought-provoking conversations, follow other Independent readers and see their replies