More than 3 million adults in England and Wales were victims of child sexual abuse, new figures show
One in seven adults who experienced child abuse say they hadn't told anyone about it before, prompting concerns about under-reporting of abuses against children today
May Bulman
Social Affairs Correspondent
Tuesday 14 January 2020 11:02 Comments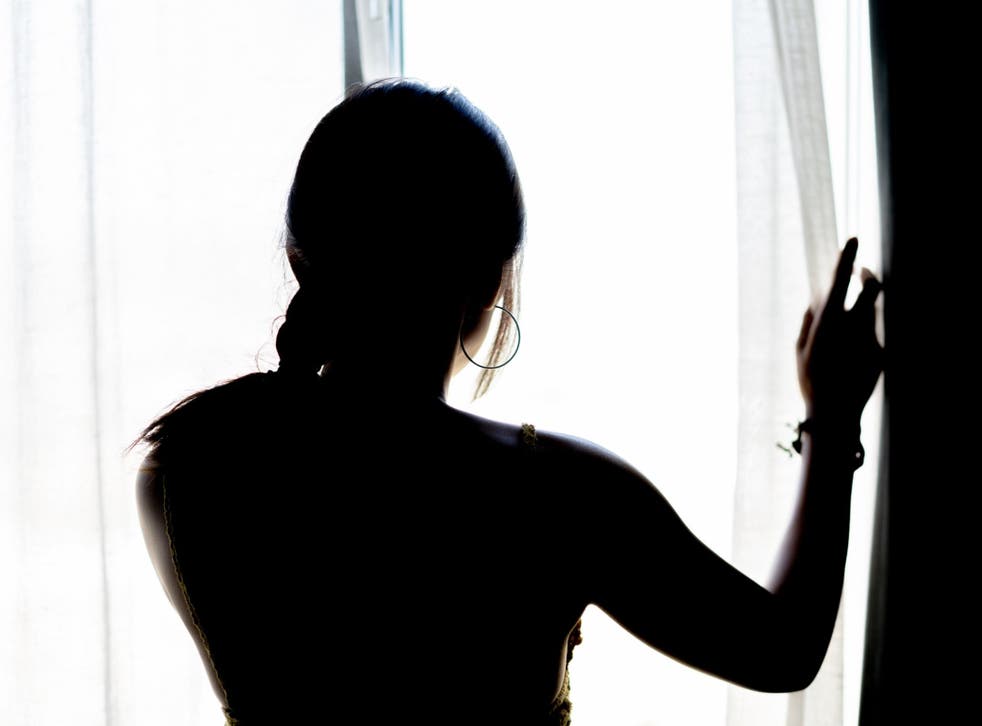 More than 3 million adults in England and Wales were victims of child sexual abuse, new figures show, prompting fresh concerns about under-reporting of the issue among children today.
Data published by the Office for National Statistics (ONS) shows around one in 13 adults aged 18 to 74 years – 2.4 million women and 709,000 men – were victims of sexual abuse before the age of 16.
This includes rape or assault by penetration (including attempts), other contact sexual abuse, and non-contact sexual abuse.
The ONS has been working to produce a comprehensive picture of child abuse in the UK by incorporating questions into the Crime Survey for England and Wales and analysing this alongside other sources of data.
It found that overall, around one in five adults today had experienced a form of child abuse – which includes sexual and physical abuse, as well as neglect and emotional abuse – before they turned 16.
The Independent revealed last month that almost 19,000 suspected victims of child sexual exploitation were identified by local authorities in 2018-19, up from 3,300 five years before.
Campaigners said the true figure was far higher and accused the government of failing to tackle child sexual exploitation, despite promises made after high-profile cases in Rotherham and Rochdale.
The latest ONS report highlights that many cases of abuse had previously remained hidden, with around one in seven adults who phoned one of the national child abuse helplines saying they hadn't told anyone about the abuse before.
Andrew Fellowes, public affairs manager at the NSPCC, said that while the ONS report exposed the scale of past child abuse, it also highlighted that the authorities "simply do not know how many children are suffering right now".
He said this "hampered" the ability of charities to plan and fund services to help youngsters recover at an early stage, adding: "It's crucial government conducts a prevalence study so we get a true picture of the scale of abuse in the UK. Only then will we know what services are needed to protect and support abused young people."
Ian Dean, director of the Centre of expertise on child sexual abuse (CSA), said the findings highlighted the "limitations" of the data on child sex abuse currently available for analysis, saying: "This data does not tell us about current levels of abuse or the full scale of the issue as abuse is often hidden from view.
"They are most likely the tip of the iceberg, with most sexual abuse remaining hidden and only reported years after it occurs, if it is reported at all […] Without this information, agencies are making decisions in a fog, using limited or old data that hampers their ability to target responses effectively and provide the best possible support for children."

UK news in pictures

Show all 50
Previous figures from the Crime Survey for England and Wales has revealed that more than half of child abuse victims experience domestic abuse in later life.
Alexa Bradley, of the Centre for Crime and Justice at ONS, said: "Child abuse is an appalling crime against some of the most vulnerable in society, but it is also something that is little discussed or understood. Today's release is ONS's first attempt to fill an important evidence gap on this critical issue.
"Measuring the extent and nature of child abuse is difficult because it is usually hidden from view and comes in many forms. Bringing data together from different sources helps us better understand both the nature of child abuse and the potential demand on support services."
Register for free to continue reading
Registration is a free and easy way to support our truly independent journalism
By registering, you will also enjoy limited access to Premium articles, exclusive newsletters, commenting, and virtual events with our leading journalists
Already have an account? sign in
Join our new commenting forum
Join thought-provoking conversations, follow other Independent readers and see their replies