British Airways cabin crew will strike on Christmas Day and Boxing Day in row over pay
Check-in staff and baggage handlers will also begin a strike at 18 leading UK airports on the busiest day of the festive season - 23 December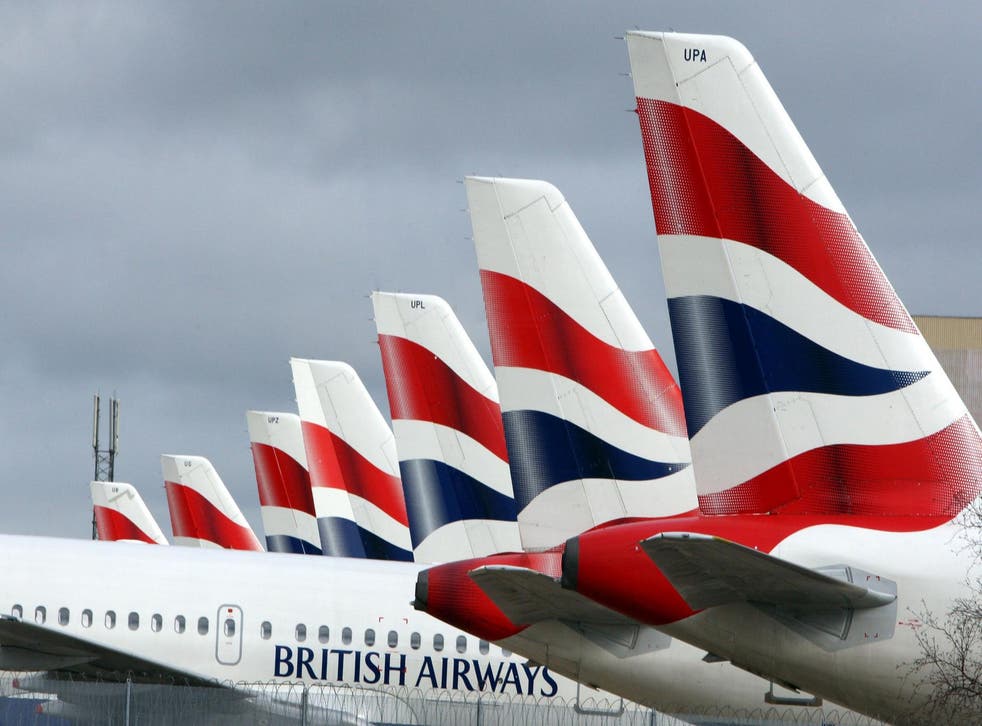 British Airways cabin crew who are members of the Unite union and work for the airline's Mixed Fleet operation will strike on 25 and 26 December.
The union says thousands of cabin crew are stopping work because of what they call "poverty pay and broken promises".
Earlier, Unite's regional officer, Matt Smith, said BA's pay rates were "indefensible", and that "the crew are at breaking point". The union said "low pay is a safety issue". It released details of a survey that suggested two-thirds of cabin crew had reported for duty while they were unfit to fly because they could not afford to lose the £3 per hour flying allowance that they earn on top of their basic salary.
A spokesperson for British Airways said: "We have been informed tonight by Unite that it has called strike action by Mixed Fleet cabin crew on Christmas Day and Boxing Day.
"We are appalled that Unite proposes to disrupt customers' travel plans on such special days when so many families are trying to gather together or set off on well-deserved holidays.
"This calculated and heartless action is completely unnecessary and we are determined that it will fail.
"We will plan to ensure all our customers travel to their destinations so that their Christmas arrangements are not ruined. We will publish more details within the next 72 hours.
"Meanwhile, we have also approached the conciliation service ACAS to seek their assistance in reaching an outcome that would avoid any possibility of disruption."
The move follows an announcement from Unite that check-in staff and baggage handlers will stage a walk-out at 18 leading UK airports on 23 December — the busiest day of the festive season.
Ground staff working for handling company Swissport are involved in a long-running dispute over pay and conditions, and intend to stop work on 23 December and Christmas Eve.
Unite said the workers have not had a pay rise since 2014. Members voted 63:37 to reject a three-year pay deal that, the union argues, is barely keeping pace with inflation. Linked changes include freezing overtime payments.
Unite's national officer for civil air transport, Oliver Richardson, said: "Our members are only taking this industrial action as a last resort in a bid to reach a fair settlement.
"We appreciate that this is a very busy time of year at the UK's airports and that's why we are calling for the company to engage in constructive talks under the auspices of Acas to resolve this dispute."
Research by The Independent shows that it will be the busiest day of the festive season at many UK airports where Swissport operates, including Manchester, Stansted and Luton.
The strike could also affect Heathrow, Gatwick, Birmingham, Bristol, Edinburgh, Glasgow, Newcastle and Leeds/Bradford.
Recent past strikes involving ground staff have had limited effect, with managers covering the duties.
Join our new commenting forum
Join thought-provoking conversations, follow other Independent readers and see their replies