British Isis jihadists 'had phones hacked by GCHQ' before they were killed by drone strikes
Reyaad Khan and Junaid Hussain's communications had been infiltrated
Lizzie Dearden
Wednesday 16 September 2015 15:56 Comments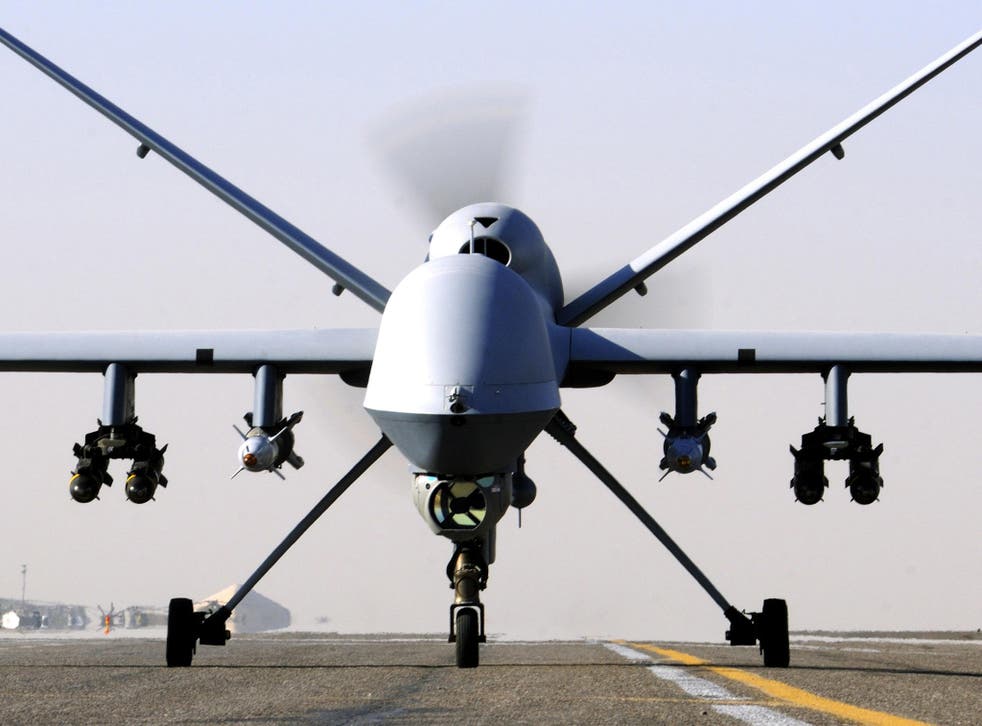 Two British Isis militants killed by drone strikes in Syria were traced after contacting their friends at home, it has been claimed.
Intelligence agency GCHQ and allies in the US had hacked an encrypted messaging service used by Reyaad Khan and Junaid Hussain to track their movements before they were killed last month, The Times reported.
Khan, 21, was travelling with fellow British jihadi Ruhul Amin, 26, when their car was hit by a Hellfire missile on 21 August.
The Defence Secretary approved the RAF drone attack, in the so-called Islamic State's capital of Raqqa, after one of the men contacted friends at home, allowing agents to confirm their position, the Sun on Sunday reported.
Hussain was killed three days later by an American airstrike in the city.
An Isis fighter told The Times that Hussain was targeted shortly after clicking what was thought to be a "poison link" sent to him on Surespot, a messenger service extremists believe has been compromised by agents.
The 21-year-old, from Birmingham, was convicted for hacking Tony Blair's address book and is thought to have been behind Isis cyber attacks in Britain and the US after travelling to join the group in Syria in 2013.
Responding to claims that Surespot had been hacked, the messaging service has released a statement claiming it was the "safest and most secure private messaging tool".
A spokesperson insisted that developers were not being forced to shut the app down or build a "back door" for authorities to monitor communications.
The company said it "strictly prohibits the use of the app for illegal purposes of any kind", adding: "We ask anyone doing so to immediately find another means of communication.
Timeline: The emergence of Isis

Show all 40
"However, due to the nature of encryption, it is impossible for anyone to monitor or verify allegations or suspicion of unethical or illegal activity … there is no means to verify how the app is being used or by whom."
Announcing the jihadists' deaths earlier this month, the Prime Minister said the "entirely lawful" action was carried out with approval from the Attorney General.
The told the House of Commons that Khan and Hussain were orchestrating terror attacks on "high-profile public commemorations" over the summer, believed to include a planned attack on the Queen and other dignitaries in London on Armed Forces Day.
Register for free to continue reading
Registration is a free and easy way to support our truly independent journalism
By registering, you will also enjoy limited access to Premium articles, exclusive newsletters, commenting, and virtual events with our leading journalists
Already have an account? sign in
Register for free to continue reading
Registration is a free and easy way to support our truly independent journalism
By registering, you will also enjoy limited access to Premium articles, exclusive newsletters, commenting, and virtual events with our leading journalists
Already have an account? sign in
Join our new commenting forum
Join thought-provoking conversations, follow other Independent readers and see their replies