British man goes out for quiet drink in Essex, wakes up in Barcelona
'I had a really vivid dream that I was on a plane. When I woke up, we were just landing in Barcelona'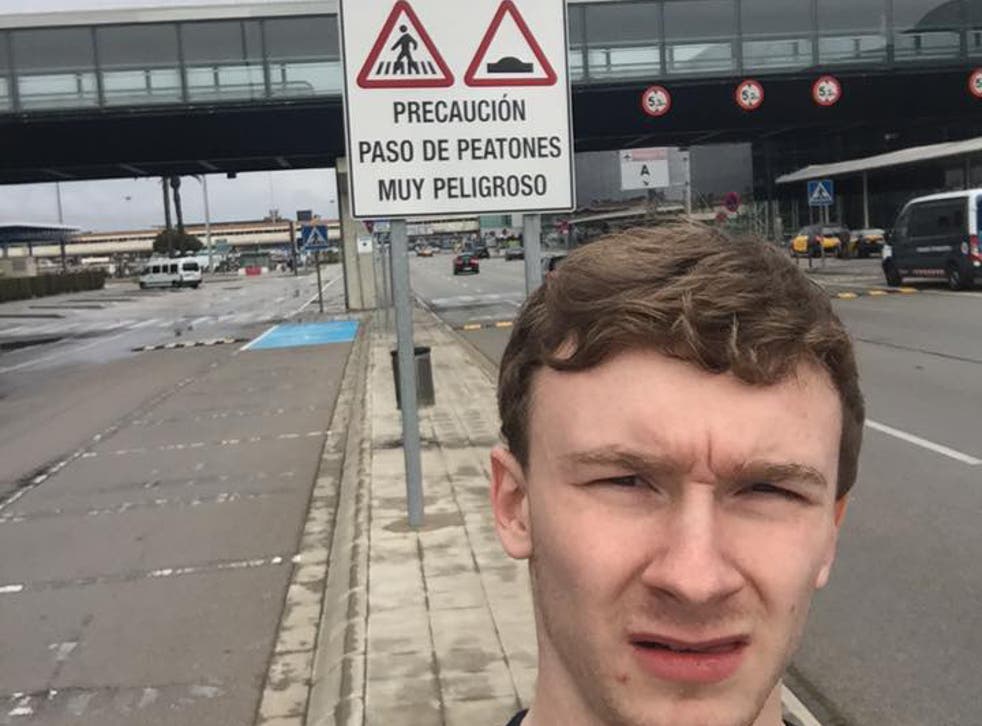 A British man woke up to a surprise when an alcohol-fuelled night in Essex transformed into an impromptu Spanish mini-break.
Reveller Alex Caviel's bar crawl in Chelmsford took him further afield than planned last weekend when he unexpectedly woke up on a flight to Barcelona.
The 21-year-old told the Essex Chronicle: "Me and my best friend... were going to pretty much every bar in Chelmsford.
"But at about half three my friend disappeared and I remembered just thinking to myself, 'it would be nice to fly away somewhere'".
Mr Caviel's drunken musings led him to Chelmsford bus station where he took the X30 to Stansted Airport and booked a flight to Barcelona with his passport he was carrying as ID.
"All I remember is glimpses of Stansted airport," said Mr Caviel.
"I had a really vivid dream that I was on a plane; it was really realistic, but I didn't think much of it and just went back to sleep. When I woke up, we were just landing in Barcelona."
Dressed in jeans and a T-Shirt and armed only with a "5p W H Smiths bag full of bits and pieces," Mr Caviel decided to embrace the spontaneous trip, taking in the sights of Barcelona and enjoying the Catalan city's night clubs.
Writing on Facebook he said: "Good morning Barcelona! So I've found a proper holiday resort hotel by the beach… for a couple of days."
"Now I need to find some good food, good company and buy some fresh clothes."
Altogether, Mr Caviel believes the trip cost him around £1,000 including Ryanair and Easy Jet flights, stays at three separate hotels and a VIP ticket to a Barcelona night club.
His mother, Michelle, told the Essex Chronicle, she was pleased to have her son home safely: "It is good to have him home and to hear about what he has been up to on his spontaneous little break."
Register for free to continue reading
Registration is a free and easy way to support our truly independent journalism
By registering, you will also enjoy limited access to Premium articles, exclusive newsletters, commenting, and virtual events with our leading journalists
Already have an account? sign in
Register for free to continue reading
Registration is a free and easy way to support our truly independent journalism
By registering, you will also enjoy limited access to Premium articles, exclusive newsletters, commenting, and virtual events with our leading journalists
Already have an account? sign in
Join our new commenting forum
Join thought-provoking conversations, follow other Independent readers and see their replies