British Muslim women face 'double bind' of gender and religious discrimination, report warns
Muslim women are much less likely to have a graduate level job than Christian women with the exact same qualifications and are also less likely to receive replies to job applications, researchers found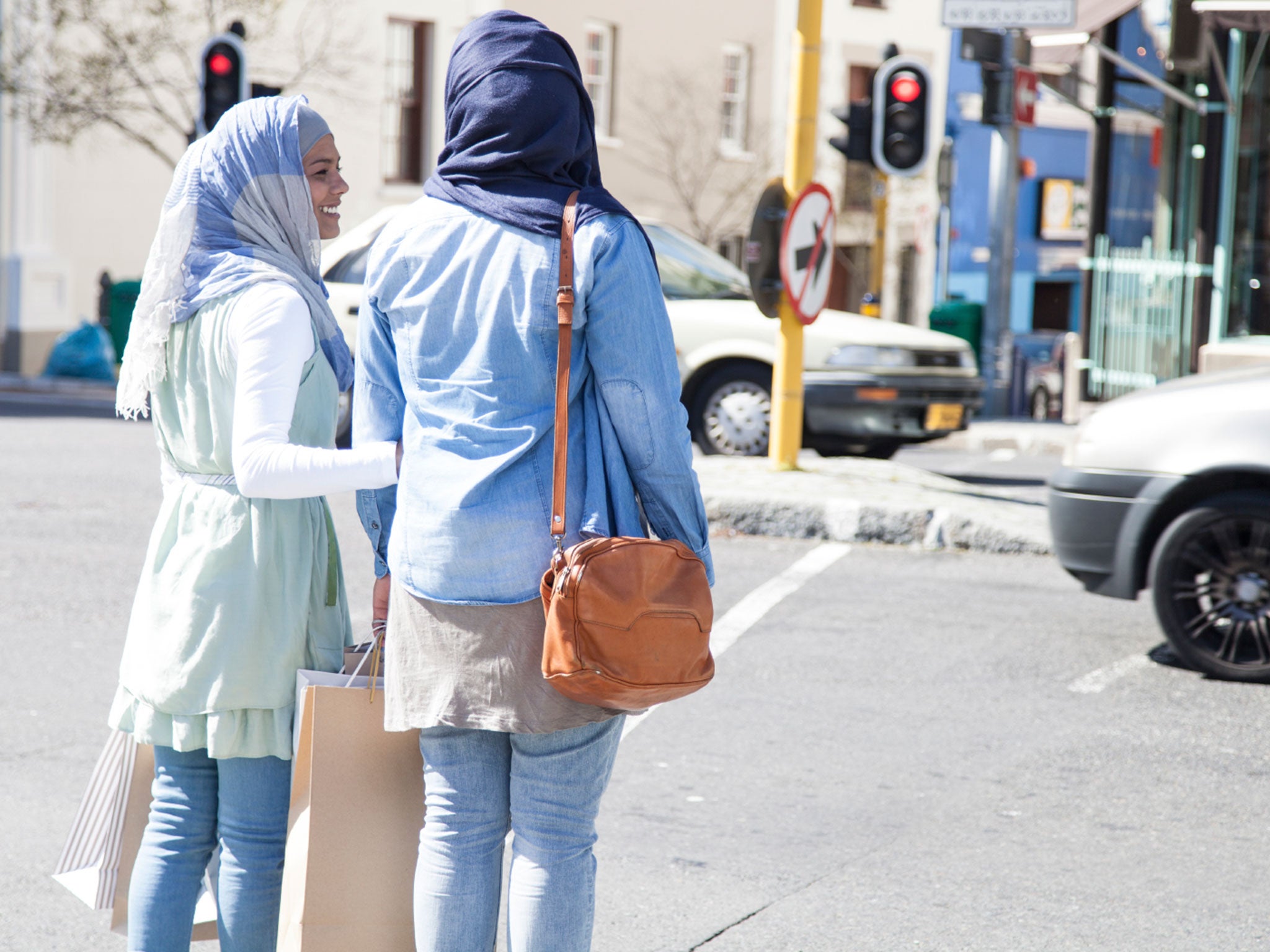 Muslim women are experiencing a 'double-bind' of religious and gender discrimination which sees them subjected to abuse and harassment in the workplace, online and in public life, new research has warned.
Muslim women have been found to face significant barriers in the workplace, including pregnancy discrimination, an enlarged pay gap and racial profiling in job applications. The report, titled 'Forgotten women: The impact of Islamophobia on Muslim women in the UK' was commissioned by the European Network Against Racism and British group Faith Matter to ascertain the experiences of British Muslim women.
Muslim women with degrees have been found to be much less likely to have a graduate level job than White Christian women with the same qualifications. They are also much less likely to receive replies to job applications when submitting CVs.
1 in 8 Muslim women said they had been illegally asked in a job interview if they plan on getting married or having children, compared to 1 in 30 non-Muslim women. Furthermore, 1 in 4 employers admit that they would be hesitant to hire Muslim women due to concerns that childcare will be an issue for them on the basis of cultural assumptions and stereotypes.
43 per cent of Muslim women in the UK feel they are 'treated differently or encountered discrimination at job interviews' because they are Muslim. The figure rises among women who wear a hijab, whereby 50 per cent feel they have 'missed out on progression opportunities because of religious discrimination and that the wearing of the hijab had been a factor.' The report's authors suggest that as hijabs are perceived as visibly marking out a woman's faith, wearers can be particularly targeted for their beliefs compared to other faiths with less visible attire.
Verbal harassment in public areas was another common issue raised by women in the study. Women reported being spat at and strangers attempting to rip their veils off, particularly after high-profile terrorist attacks such as the Brussels bombings or Paris attacks.
Online harassment was also found to be a concern, with 'troll' accounts on social media websites singling out and targeting Muslim women for wearing hijabs or other religious garments.
The report's authors suggest: "Muslim women face multiple discrimination when searching for employment, in career progression, and in gender-based pay equity. This multiple discrimination is a [combination] of gender-based, ethnic, and religious factors.
"Often women are more identifiable [than men] due to their expression of religious identity through clothing and this might trigger attacks. Hate crimes usually occur in public spaces and one of the most common crimes includes spitting at women who wear the hijab or pulling their clothes in order to remove it. Women are shouted at to not go 'beheading' people- in a clear reference to Isis."
World's most popular religions
Show all 7
Labour MP Tulip Siddiq said the report's findings show Islamophobic discrimination is still a prevailing and urgent issue which needs to be tackled. She told The Independent: "Unfortunately, the reality that Muslim women are experiencing a 'double-bind' of discrimination whilst seeking employment is unsurprising. Sexism presents itself in a number of different ways, and Muslim women have to incur the additional prejudices related to misconceptions surrounding their beliefs – whether it is the clothes they wear, or harmful stereotypes about the faith they practice."
Ms Siddiq said political institutions and social justice movements such as feminism must also ensure they do not exclude or forget about Muslim women, saying: "There is no doubt that voices within a particular political movement, such as Muslim women within feminist circles, can be marginalised to a point where they are virtually excluded. I believe that feminism should be a movement that carries all women, regardless of faith or creed."
She added the Government must ensure legal frameworks are not blind to the particular issues which Muslim women can face: "We must have a robust framework for anti-discrimination laws to ensure that we do not have a two tiered system of treatment. In order to achieve suitable protections, it may be difficult to itemise each aspect of difference, whether that's clothes or otherwise. However, in the spirit of intersectionality, the laws that govern our workplace must not leave anyone behind. It is perfectly possible to have laws that protect all employees, and that is what we must strive for. Beyond legislative change, it is clear that a cultural change could be ushered in through changes to equality and diversity training in the workplace."
There are an estimated 2.7 million Muslim people living in the UK. Muslims tend to be younger on average than the general UK population, with 49 per cent of British women being under 25 years old.
Join our commenting forum
Join thought-provoking conversations, follow other Independent readers and see their replies