British newspapers accused of publishing 'consistent stream' of inaccurate stories about Muslims
'This has real-life consequences as far-right extremists share such false stories, leading to rising hostility towards Muslims,' warns Mr Versi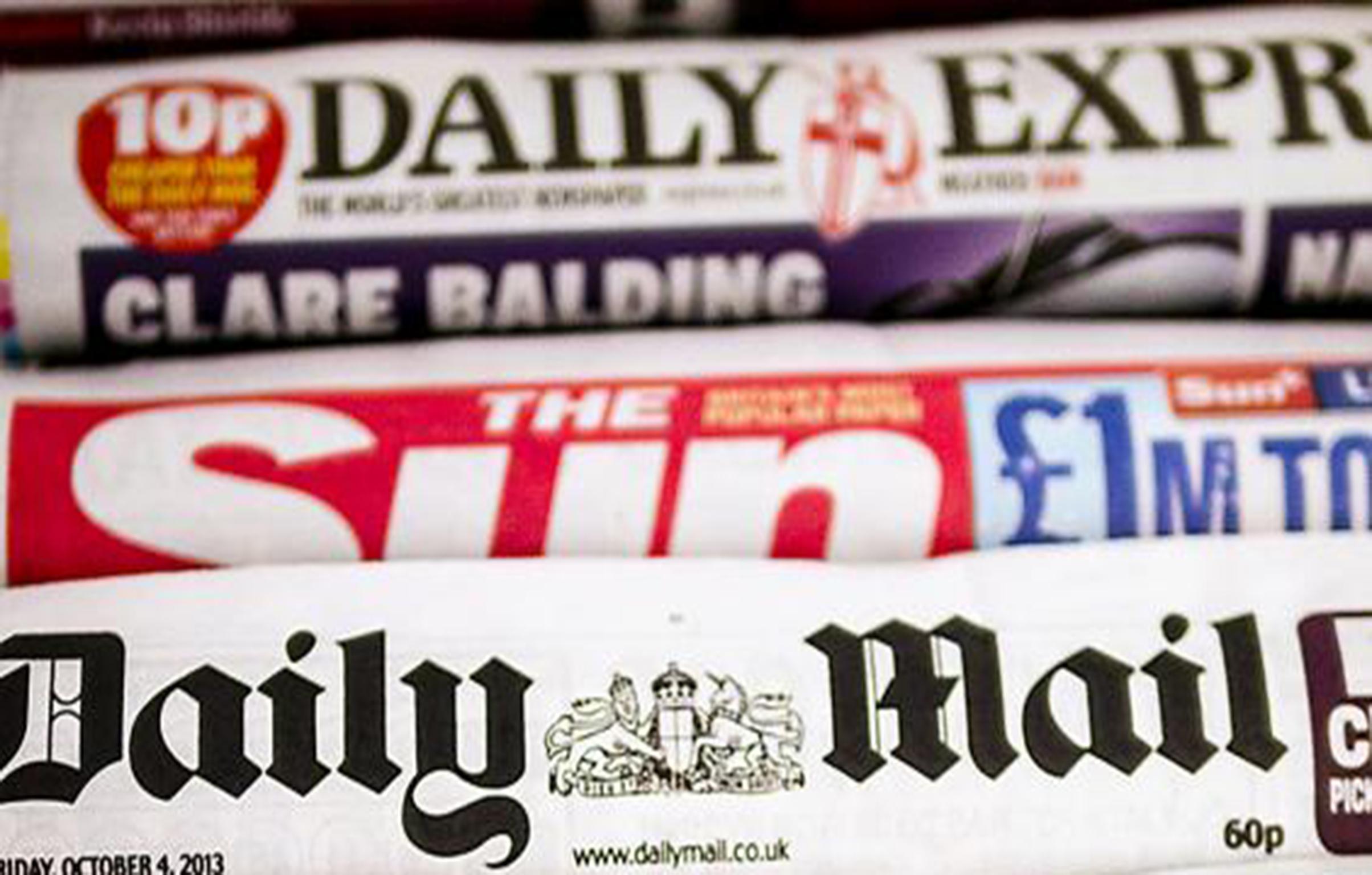 British newspapers have been accused of publishing a "consistent stream" of inaccurate stories about Muslims, after national titles were forced to make corrections over inaccurate reporting more than 20 times in recent months.
Miqdaad Versi, assistant general secretary of the Muslim Council of Britain, has been seeking corrections for inaccurate reporting since last November.
So far he has secured almost 20 corrections and retractions and a further 20 complaints are being examined by the press regulator Ipso.
Mr Versi said he has flagged up five inaccurate reports by The Sun, three by the Express and three by the Mail Online.
Inaccurate reporting has caused a "rising hostility towards Muslims" in Britain, he said.
"This has real-life consequences as far-right extremists share such false stories, leading to rising hostility towards Muslims," he told The Independent.
There have been a number of corrections made in recent months as a result of complaints made by Mr Versi and others.
Enclaves of Islam see UK as 75% Muslim
Among them was a December report in the The Sunday Times which stated that "enclaves of Islam see UK as 75% Muslim". The story was also picked up by The Sun, the Daily Express and the Mail on Sunday.
Based on a report by government integration tsar Dame Louise Casey, the reports claimed thousands of Muslims in the UK were so cut off from mainstream society that they estimated the country's Muslim population to be 10 times larger than it was.
However, it later transpired the survey cited from the report was based on respondents in one school and that they were asked about Asians, not Muslims.
The headline in The Sunday Times was subsequently changed to "Britain is 50-90% Asian, say schoolchildren".
The full correction read: "We reported in 'Enclaves of Islam see UK as 75% Muslim' that the Casey review of integration would say that some segregated Muslims believe Britain is 75% Islamic."
'One in five Brit Muslims sympathy for jihadis'
In November 2015, following the Paris attacks, The Sun's front page carried the results of a "shock poll" which claimed one in five British Muslims sympathised with Isis.
Ipso received an unprecedented 3,000 complaints, some from anti-Islamophobia think tank MEND, and ruled in March 2016 that the publication misrepresented the results of a poll.
It later emerged that the question in the poll only asked if Muslims sympathised with those who travelled to "join fighters in Syria", and did not specify Isis.
The Sun was subsequently ordered to admit the story was "significantly misleading".
'Islamic' Honour Killing
The Sun also landed itself in hot water when an article described the murder of a 34-year-old Muslim woman in Luton as an "Islamic honour attack".
This prompted a complaint that it incorrectly asserted honour-killings have a basis in Islam.
Police had said they were investigating the possibility she was killed in "honour-based violence", but were keeping an open mind over the motive.
Following an Ipso investigation into the matter, the newspaper offered a clarification, stating: "We are happy to make clear Islam as a religion does no support so-called 'honour killings'."
Mr Versi, who plans to continue seeking corrections from the press about inaccuracies about Muslims, said the scale of the issue is being "massively underestimated".
"Journalism plays a vital role in our democracy and the brilliant work by many journalists is being tarred by this consistent stream of negative and inaccurate reporting about Muslims," he told The Independent.
"Newspaper editors need to seriously consider whether such a large number of inaccuracies on this one issue, is in line with the basic standards of professional standards that they claim to adhere to, or whether it is indicative of the prioritisation of click-baiting over accuracy in the case of serial offenders."
He added: "It is worth noting that this huge number of corrections that have been forced, mainly due to complaints by me, seems to be a massive underestimate of the scale of the issue, given that the majority have taken place within the last one to two months when I have been monitoring closely."
Join our commenting forum
Join thought-provoking conversations, follow other Independent readers and see their replies