British officer rejects blame for Camp Bastion attack that killed two US Marines
Army boss admitted 'weakness' but defends the role of British troops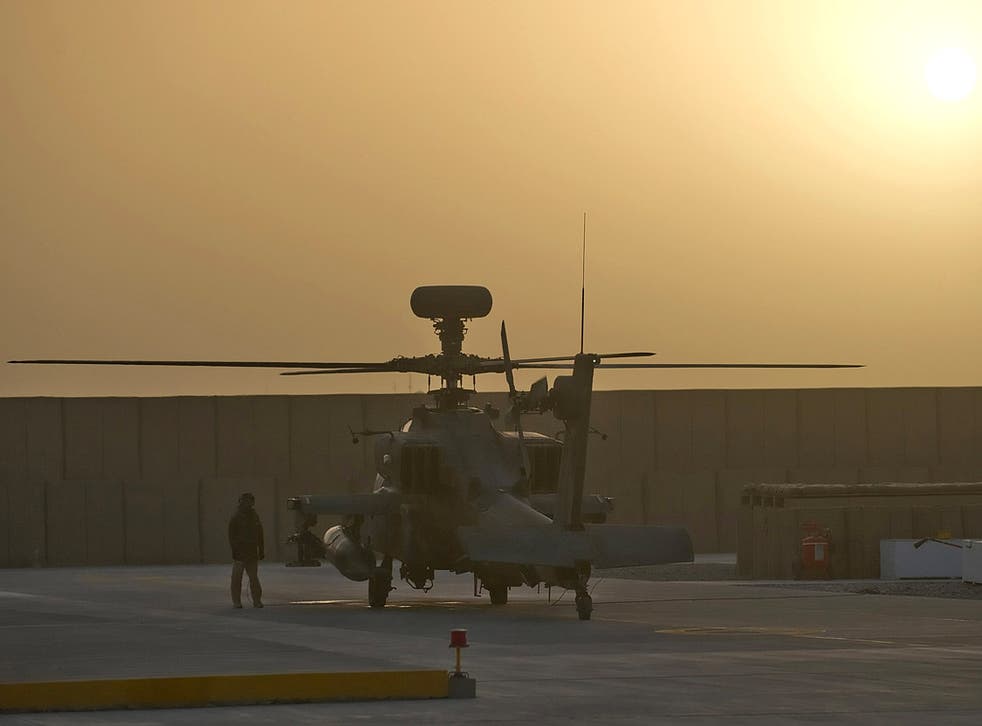 A senior Army officer has admitted that the Taliban exploited a "defensive weakness" at Camp Bastion to launch an attack that killed two US Marines, but denied Britain was responsible for their deaths despite being in charge of security at the base.
Lieutenant General David Capewell, a Royal Marines officer who is Chief of Joint Operations at Permanent Joint Headquarters (PJH), the centre that plans overseas military operations, appeared before the defence select committee following revelations in The Independent that plans to strengthen security at Britain's biggest base in Afghanistan were rejected by the Ministry of Defence on cost grounds.
Fifteen Taliban fighters were able to get past an unmanned watch tower and on to the airfield in September 2012. After five hours of fighting two US Marines lay dead, 16 soldiers were wounded and eight US planes were destroyed or damaged, the biggest loss of US aircraft in a single day since Vietnam.
Secret Isaf and US reports reveal that British officers had recommended a protective fence be built around the airfield following an earlier suicide attack. But Lt Gen Capewell said that a "ditch and berm to prevent vehicular access" had been approved instead, and insisted that no request for extra protection had been.
When reminded that more than half the guard towers were empty on the night of the attack, Lt Gen Capewell replied: "He who defends everything defends nothing."
A US investigation into the attack resulted in two US generals, Maj-Gen Charles Gurganus and Maj-Gen Gregg Sturdevant, being sacked in October. Security at the base was the responsibility of the British at the time of the attack.
In contrast, Stuart Skeates CBE, the Briton who was formerly Maj-Gen Gurganus's deputy, has been elevated from brigadier to major-general. And Jeff Portlock, Bastion base commander on the night of the attack, has been promoted from group captain to Air Commodore.
Lt Gen Capewell admitted that British errors were "part of the contribution to this failure," but added that: "There is no culpable failure on the part of UK forces in Camp Bastion." Requests for greater protection had not been denied and the US report was wrong in stating otherwise, he insisted.
Register for free to continue reading
Registration is a free and easy way to support our truly independent journalism
By registering, you will also enjoy limited access to Premium articles, exclusive newsletters, commenting, and virtual events with our leading journalists
Already have an account? sign in
Register for free to continue reading
Registration is a free and easy way to support our truly independent journalism
By registering, you will also enjoy limited access to Premium articles, exclusive newsletters, commenting, and virtual events with our leading journalists
Already have an account? sign in
Join our new commenting forum
Join thought-provoking conversations, follow other Independent readers and see their replies