British oil executive murdered in Brussels may have been victim of professional hit by assassin
Family said to believe killing on Brussels street had hallmarks of assassination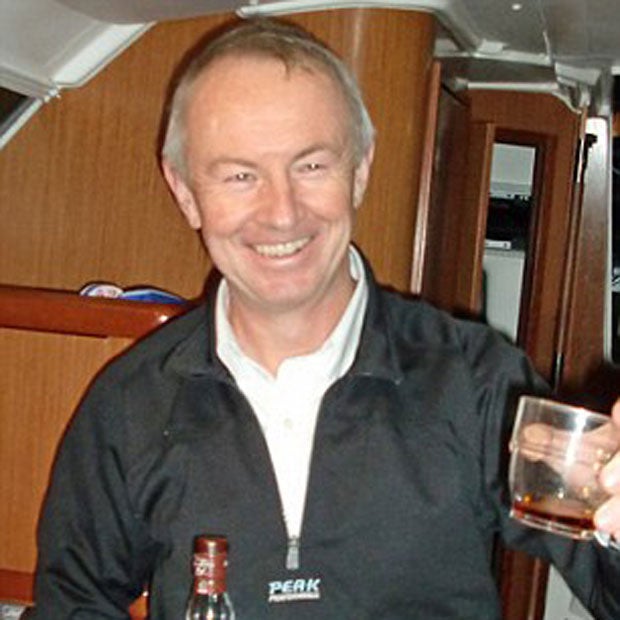 Police investigating the murder of a British oil executive who was shot dead in front of his wife in a Brussels suburb warned last night that the case could take years to solve.
A police spokeswoman said officers were approaching the "difficult investigation" from several angles, after Nicholas Mockford's relatives reportedly raised fears that he had been targeted for assassination.
One family member, who asked not to be named, told one newspaper that they thought he was killed in a professional hit.
The relation said: "We are all confused about what has happened. Nick was a genuinely lovely, clean-cut, mild-mannered family man."
He added: "He was shot so calmly and so quickly, it smacks horribly of a professional hit, but we can't fathom why. He isn't the type to cave in to blackmail and it just doesn't compute."
The oil giant ExxonMobil said today it did not believe the murder – which occurred on 14 October but was not revealed until today – was linked to Mr Mockford's work.
Mr Mockford, 60, was shot as he left an Italian restaurant at about 10pm following a dinner with his wife. The killer fired three times – once as the victim lay on the ground – while his wife Mary was beaten by a second man and left covered in blood, cradling her husband and shouting for help. He died on the way to hospital.
Belgian police declined to speculate yesterday on the motive for the killing but have reportedly told his family they believe it was a mugging gone wrong.
The family declined to comment when contacted by The Independent but are said to be sceptical of that theory, believing the murder had all the hallmarks of an assassination.
ExxonMobil said in a statement: "We were shocked by the tragic death of Nick Mockford, one of our employees, a fortnight ago in Brussels. Mr Mockford was a department manager at our office close to Brussels but we have no indication that the incident was work-related."
Witnesses said they saw Mr Mockford and his wife walk across the street to their Lexus car before shots were fired and two men were seen running away, one of them carrying a motorcycle helmet.
Mr Mockford is understood to have worked for the oil company since the 1970s. He was the head of marketing for interim technologies at ExxonMobil Chemicals Europe, promoting new types of greener fuel.
A spokesman said Mr Mockford headed a team of about 35 people at the company's Brussels office.
Brought up in Leicestershire, he had moved abroad some years ago and had lived in Belgium and Singapore.
Geneviève Seressia, a spokeswoman for the Brussels prosecutor's office, said: "The investigation is fully running, but it is a difficult investigation. We are investigating all different angles, and it depends on how quickly we can find elements of information. It's impossible to predict how long this can take – it might be handled quickly, but could take a long time, even years."
Join our commenting forum
Join thought-provoking conversations, follow other Independent readers and see their replies