British soldier 'not justified' in shooting dead pregnant teenager, inquest rules
Marian Brown did not pose a threat to anybody, judge says 
Tuesday 24 April 2018 01:42 Comments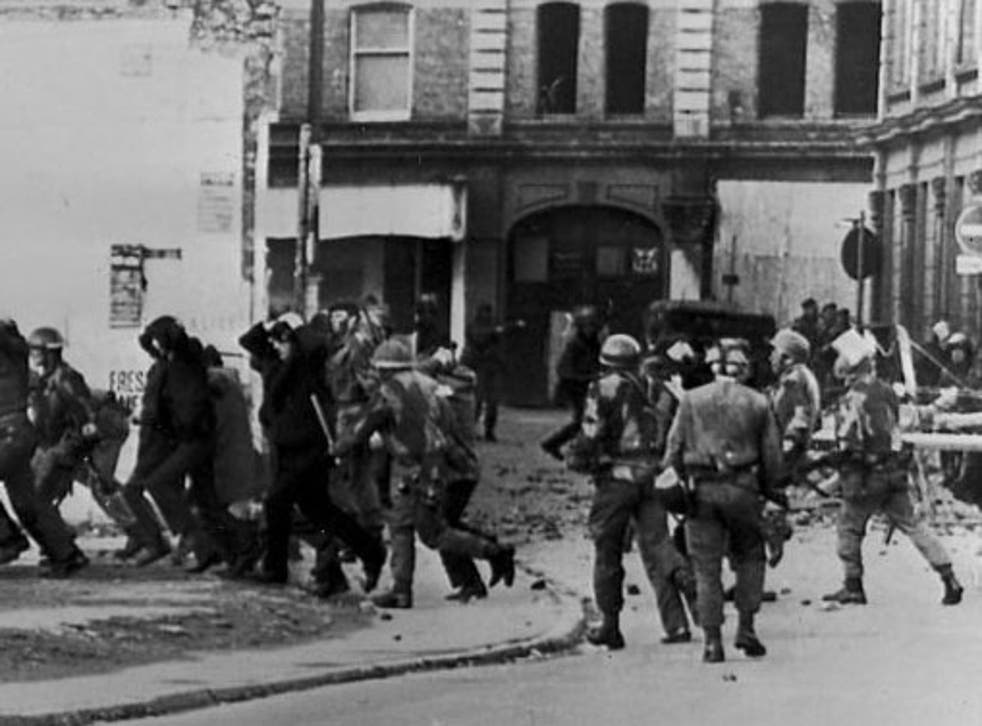 A British soldier was not justified in shooting dead a pregnant teenager who was sharing an embrace with her boyfriend in Belfast during the Troubles, a coroner has said.
Marian Brown, 17, did not pose a threat to anybody and the identity of the soldier who fired the lethal round still remains unknown.
Thomas Corrigan was badly injured as he and his first love were caught in the crossfire.
He said: "I am pleased that the truth has finally come out. It makes a difference but it won't bring back Marian.
"It won't bring back the child that we lost and of course it still creates problems for me and Marian's family."
Judge David McFarland said he accepted members of the Royal Anglian Regiment acted in self-defence on 10 June 1972 after someone travelling in a vehicle opened fire on their checkpoint in the west of the city with an automatic weapon.
He said: "Neither Marian Brown or anyone at her locality was acting in a manner that could reasonably or honestly have been perceived as posing a threat of death or injury to any civilian on Roden Street or to the soldiers positioned in the vicinity of the junction of Clifford Street and Roden Street.
"The force used was more than absolutely necessary in that the soldier could not have identified any target, and a clear line of fire to that target, that was posing a danger to him, his colleagues and/or to the civilians on Roden Street.
"The force used by that soldier by firing in the direction of Marian Brown was not justified as it was more than was absolutely necessary."
Two members of the armed forces admitted unleashing 27 rounds in Miss Brown's direction without warning, believing they faced firing gunmen.
The coroner added: "No shot should have been fired unless an identified target could be made out and aimed at with sufficient confidence of striking the person.
"The use of force by the soldier that caused the death of Marian Brown, whoever he was, was not justified."
Army rules of engagement were not followed and there was an "inadequate" investigation afterwards, the coroner added.
World news in pictures

Show all 50
Mr Corrigan was walking with Miss Brown, a stitcher, and her sister.
She was going from her home at Stanhope Drive in Belfast to her sister's house, they were parting ways and sharing a last hug when he heard loud firing erupt.
After the inquest he said: "She was a beautiful girl really, not even a woman, and yes she was pregnant with our child.
"To lose her was a massive part of my life."
Miss Brown's brother Richard Brown said he was sorry it had taken 46 years to prove something the family knew from day one.
"She was just a happy-go-lucky kid - she never got a chance."
Agencies contributed to this report
Register for free to continue reading
Registration is a free and easy way to support our truly independent journalism
By registering, you will also enjoy limited access to Premium articles, exclusive newsletters, commenting, and virtual events with our leading journalists
Already have an account? sign in
Join our new commenting forum
Join thought-provoking conversations, follow other Independent readers and see their replies