British soldier shot comrade dead 'after mistaking him for target' during training exercise, inquiry finds
Private Conor McPherson, 24, died of a head wound during a night-time exercise in Northumberland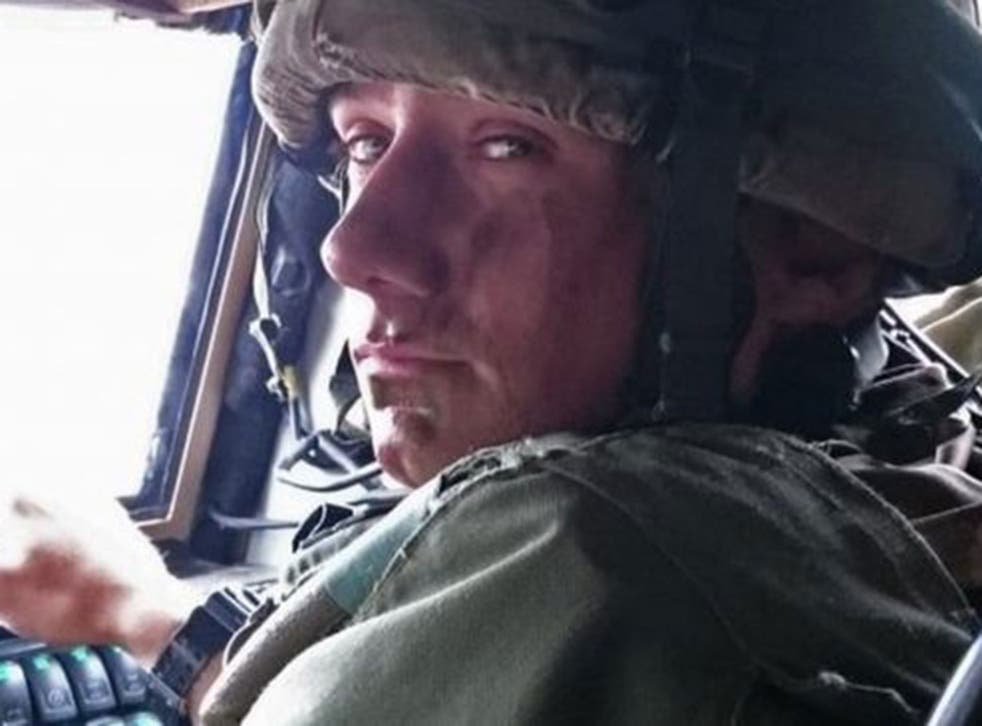 A young soldier was shot dead by a comrade who mistook him for a target during a flawed training exercise, an inquiry has found.
Private Conor McPherson, 24, died of a head wound at the Otterburn Training Area in what the Army described as a "terrible tragedy" in August last year.
A probe into the incident by the Defence Safety Authority (DSA) identified eight "contributory factors" that made the accident more likely to happen that night, including a lack of effective supervision of the soldier who fired the deadly gunshot.
​Pte McPherson, of the Black Watch, 3rd Battalion, the Royal Regiment of Scotland, was part of a live-fire exercise that saw him and a team of four other soldiers taking aim at targets at night.
Describing the hour leading up to his death, the service inquiry report said they had been equipped with thermal imaging sights but that there were no thermal targets or infra-red illumination in use.
"Due to the limited light levels and lack of experience of firing at night, the firers kept falling over and struggled to identify the targets," it said.
"Some firers were surprised as they had expected illumination to aid in the identification of the targets."
After leaving a ruined building as part of a role-play scenario, the team formed a line and moved forward, shooting the first target and advancing to identify the second.
A soldier named only as Firer Two fell behind, the report said, but he was not ordered to stop firing and shortly afterwards Pte McPherson was seen falling to the ground and the exercise was halted.
People on the range ran to help - giving him CPR, tending to the wound and calling the emergency services but the soldier was pronounced dead by a paramedic at 11.45pm, less than an hour after he was shot.
"It was confirmed by post-mortem that Pte McPherson received an unsurvivable injury, which was entirely consistent with a gunshot wound," the report stated, adding that there was no indication of foul play.
"During interview, Firer Two stated that a target appeared approximately 5m to his front left.
"The panel believes that this target was in fact Pte McPherson and Firer Two fired at him in the mistaken belief he was a target."
In an 82-page report, investigators set out eight contributory factors including the "lack of effective supervision of Firer Two", difficulty identifying safety angles while wearing night vision gear and the use of ear muffs.
It highlighted the lack of a walk-through of the range, the "inexperience" of safety supervisors during the night exercise and some soldiers' lack of experience of night firing without illumination.
It set out 13 other factors that played no part in the accident in question but could contribute to a future accident and issued a series of recommendations to be considered by the Army.
Writing in the report, DSA director Lieutenant General Richard Felton said Pte McPherson "was killed during what should have been a fairly routine live-firing night exercise".
UK news in pictures

Show all 50
"The fire team level training he was conducting was early in an infantry unit's training progression and at the lower end of complexity," he added.
"This perhaps makes his death even more tragic, but equally serves as a reminder of the unique dangers inherent in conducting realistic military training."
He also questioned why the company had been involved in an 18-hour day, adding: "The panel did not identify fatigue as a factor, but I question why such a long and busy day was necessary."
Pte McPherson was assigned to his regiment in February 2015 and had served in Kenya in France, completing all mandatory progression for live-fire tactical training.
Colonel Jim Taylor, a spokesperson for the Army, said it "deeply regrets" the young soldier's death.
"What happened that night in Otterburn on 22 August 2016 was a terrible, terrible tragedy," he added. "Live firing at night is inherently risky but we have to do it to be combat-ready.
"We welcome this service inquiry; it has done outstanding work to identify what went wrong.
"In particular, their reconstruction of the events that night has been invaluable in helping us identify what caused the accident and the factors which contributed to it. We are now carefully considering its recommendations.
"We care about our soldiers above all else and we do everything we can to reduce the risks to them as they conduct the essential training required to prepare them for combat operations."

Join our new commenting forum
Join thought-provoking conversations, follow other Independent readers and see their replies