British tourists left feeling queasy after mini-cruise to Amsterdam sees them spend just SIX MINUTES in Dutch capital after 30-hour ferry journey from hell
Bad weather and rough seas meant their overnight ferry arrived 13 hours late at its destination.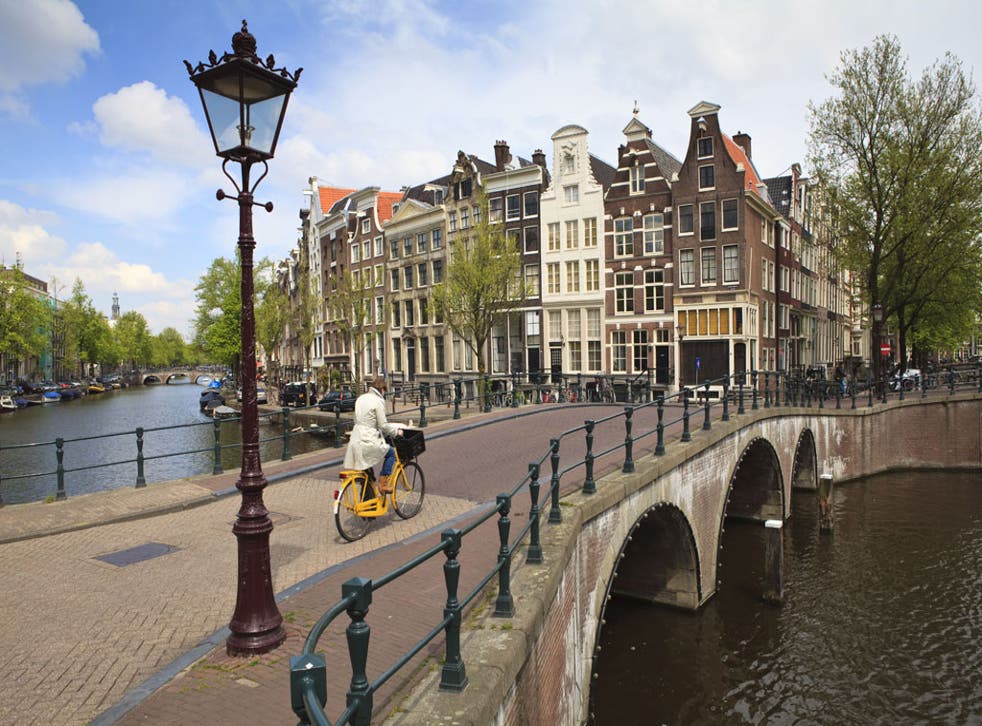 British tourists booked on a mini-cruise to Amsterdam were left feeling distinctly queasy after spending just six minutes at their destination following a 30-hour ferry journey from hell.
The passengers set out from Tyneside's ferry port at North Shields on Friday afternoon on a £48-a-head break to the Netherlands.
They should have arrived in Holland at 9am on Saturday - but instead bad weather and rough seas meant their overnight ferry arrived 13 hours late at its destination.
300 people were booked on the DFDS vessel which was hit by wind and huge waves as it attempted to make the crossing.
Having arrived 13 hours late at the ferry terminal the passengers spent just six minutes in Amsterdam before they were taken 50 miles to the Hook of Holland by bus for the return trip, this time via Harwich in Essex.
They got back to the North East in the early hours of Monday, having travelled 45 hours for six minutes in Amsterdam.
Passenger Mark Dunn, from North Shields, an amusement arcade manager, told the Evening Chronicle newspaper: "We spent about six minutes in the ferry terminal car park in Amsterdam before they took us onto coaches.
"I wish I'd never bothered. I think I've done more miles than Judith Chalmers."
Max Foster, DFDS Seaways UK passenger director, said: "I would like to apologise to all passengers who were affected by our delayed mini cruise sailing on our Amsterdam route on Friday March 22.
"The delay was caused by unpredicted severe adverse weather conditions on the North Sea, which resulted in the outbound crossing of Princess Seaways from Newcastle being delayed.
"Our primary focus at DFDS Seaways is always on passenger safety.
"Our crew and shore-based team worked hard to ensure our passengers were able to make their way home as quickly and safely as possible whilst endeavouring to keep them informed of the situation throughout.
"As a result, our passengers disembarked on Sunday morning and were transported to the Hook of Holland to travel back to Harwich via another ferry service.
"They then continued by coach back to Newcastle. We have offered all passengers affected by the delayed sailing the opportunity to take their mini cruise at another time convenient to them."
Join our new commenting forum
Join thought-provoking conversations, follow other Independent readers and see their replies