British volunteer crowdfunds third 'tour' fighting Isis in Syria
Former soldier who also served time in prison wants to return to Raqqa to help Kurds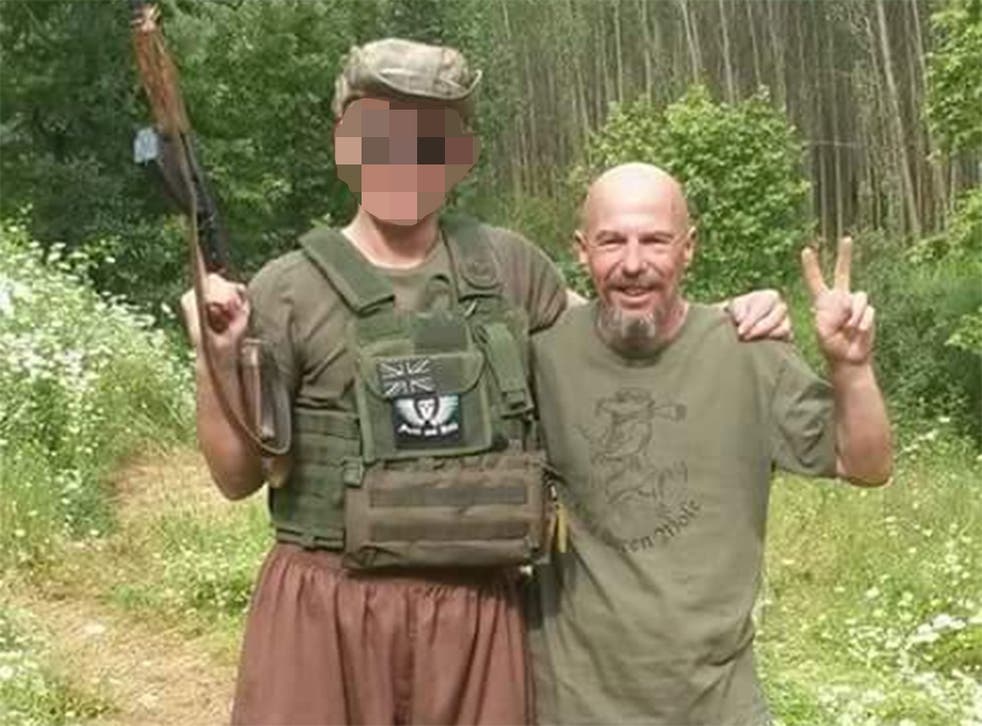 An anti-Isis civilian fighter is crowdfunding so he can return to Syria for the third time.
Steven Kerr, 58, from Northamptonshire, who left his job as a warehouse manager to join Kurdish rebels on the front line, is hoping to go back to Raqqa, the jihadis' stronghold in Syria.
The former soldier in the British Army and father of two is one of dozens of Britons to have worked with the YPG, a group of Kurdish rebels supported by international volunteer fighters.
Mr Kerr said that after seeing the atrocities being committed by Isis on the Kurds, he thought with his military background, he "might be able to do something to help".
The activist was in the army from 1978 to 1984, but became addicted to drugs and estranged from his family on leaving the military.
In pictures: Isis' weapons factories

Show all 11
Mr Kerr told The Sunday Times he was jailed for nine months after he helped carry out a bank robbery in 2004.
He first went to Syria in 2015, where he was under near-constant fire from snipers as he helped defend villages along the Euraphes that had been recaptured from Isis.
He said: "We used to get mortared constantly, every day and night. You hear the thump of the mortar being fired. Then if you count to ten and get past ten, you know the round has gone way overhead."
That first trip came to an end when his counting failed to get past ten one evening in August 2015.
"One night we got to nine and then the side of the building caved in. I got shrapnel in my head, eyes and leg."
After coming home to nurse his wounds for two months, Mr Kerr returned to the conflict zone and stayed for six months, returning to the UK again last April.
Mr Kerr said despite the arduousness of the intense physical combat, one of the most difficult challenges he faced was overcoming the intense boredom of doing nothing for long periods of time.
"Having to just sit in a village when there's nothing to do, it can grate on you after a while."
Mr Kerr knows eight other British fighters who have given their services to the YPG, whose fighters come from all over the world and include many women, who have formed their own unit, the YPJ.
"The YPJ do most of the fighting.They are awesome fighters. Some of those girls, if I saw them running at me, I'd s*** myself. Isis hate them. For them to get killed by a woman is a big no-no."
Kimberley Taylor, a 28-year-old from Blackburn, last year became the first and so far the only British woman to join the YPJ.
Register for free to continue reading
Registration is a free and easy way to support our truly independent journalism
By registering, you will also enjoy limited access to Premium articles, exclusive newsletters, commenting, and virtual events with our leading journalists
Already have an account? sign in
Register for free to continue reading
Registration is a free and easy way to support our truly independent journalism
By registering, you will also enjoy limited access to Premium articles, exclusive newsletters, commenting, and virtual events with our leading journalists
Already have an account? sign in
Join our new commenting forum
Join thought-provoking conversations, follow other Independent readers and see their replies