UK women soldiers to enter close combat roles, David Cameron says
Women are currently banned from ground combat units where the main role is to 'close with and kill the enemy'
Emma Henderson
Sunday 20 December 2015 17:23 Comments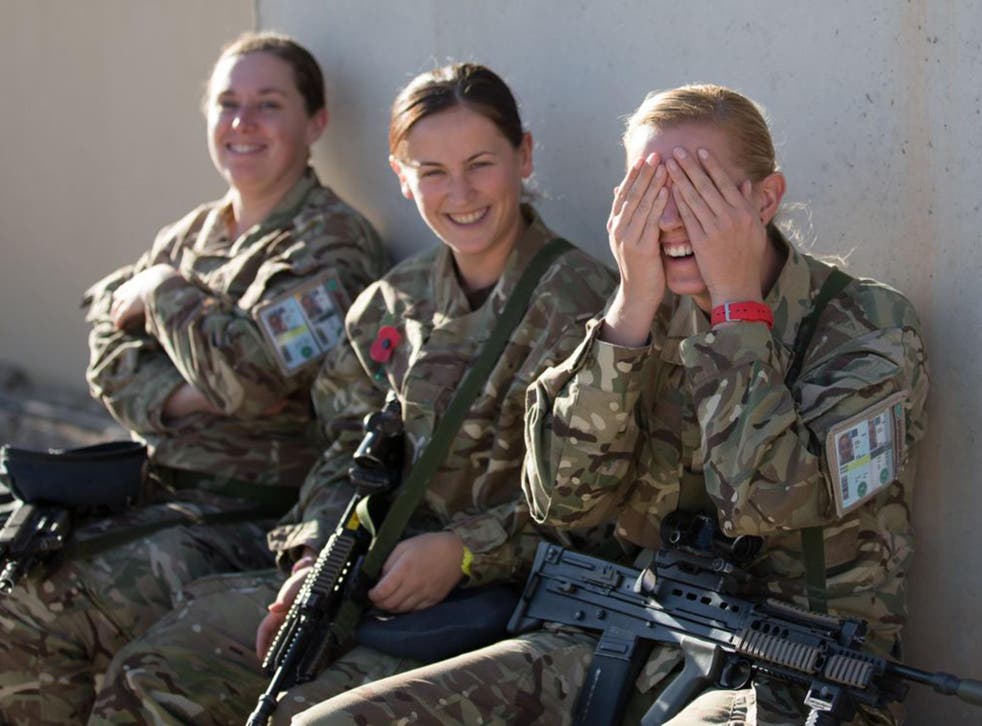 British women soldiers are to be entered into close combat units for the first time after David Cameron vowed to bring in new Army rules.
The Prime Minister has ordered the Ministry of Defence (MoD) to be ready for fighting female soldiers by the end of 2016.
The new rules come after a review published in 2014 recommended ending the ban. But it noted more research needed to be carried out on the physiological demands close combat would have.
The new research is expected to be published in the middle of next year.
Mr Cameron said: "The Defence Secretary Michael Fallon and I are united in wanting to see all roles in our Armed Forces opened up to women in 2016.
"We've already lifted a number of barriers in our Armed Forces with the introduction of female submariners and women reaching the highest ranks in all services. We should finish the job next year and open up ground combat roles to women," he told The Telegraph.
Women are currently banned from ground combat units where the main role is to "close with and kill the enemy," according to the MoD.
The Army helps out in Keswick
Allowing women on the front-line will put the UK's policy in line with Australia and the US, which announced earlier this month it would make a similar move after several years of research.
The changes in the UK would mainly apply to roles in the Infantry, Royal Marines, Royal Armoured Corps and The Royal Air Force Regiment.
All females considering joining the armed forces are being made aware of the proposed new opportunities, The Telegraph reported.
But those opposing the potential rule change believe mixed-sex units are less efficient.
World news in pictures

Show all 50
Women currently make up around 10 per cent of Britain's armed forces and have had active roles in the British Army since 1902.
More than 80 per cent of jobs in the Armed Forces are available to women now, while front line jobs were open to women two decades ago.
In 1989 women were permitted to pilot Royal Air Forces aircraft and the following year, were allowed to serve on Royal Navy warships.
Register for free to continue reading
Registration is a free and easy way to support our truly independent journalism
By registering, you will also enjoy limited access to Premium articles, exclusive newsletters, commenting, and virtual events with our leading journalists
Already have an account? sign in
Join our new commenting forum
Join thought-provoking conversations, follow other Independent readers and see their replies