British-born car executive Karl Slym may have committed suicide, say Thai police
The body of Karl Slym, 51, was discovered at the foot of the Shangri-La hotel in Bangkok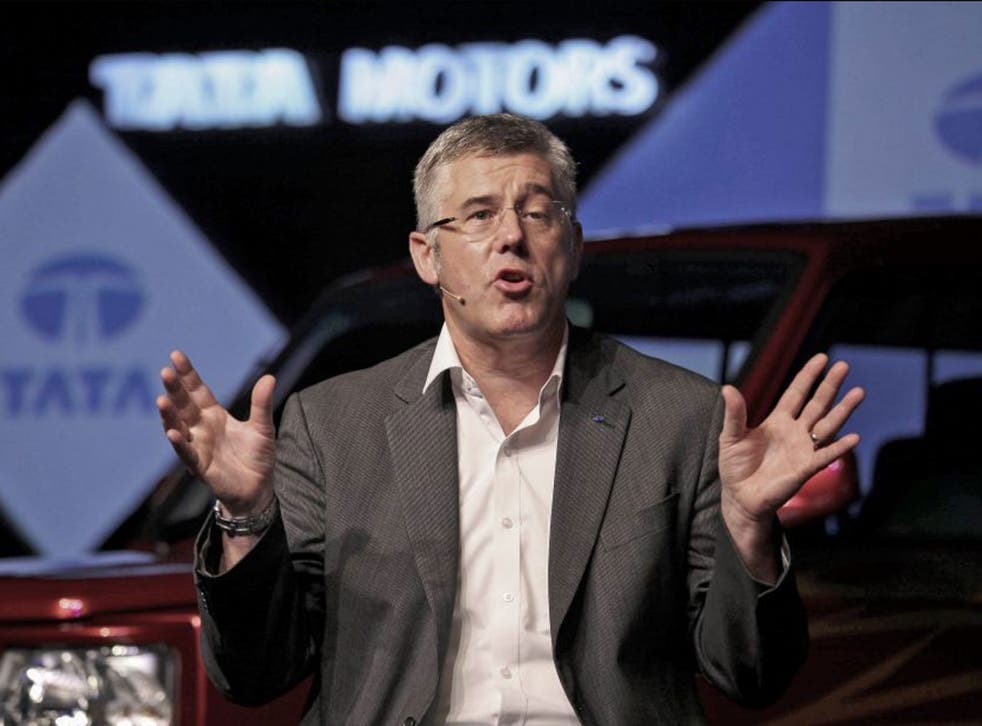 A British-born executive at an Indian car giant, who died in Thailand after falling from a hotel room window, may have committed suicide, local police have said.
The body of Karl Slym, 51, was discovered at the foot of the Shangri-La hotel in Bangkok on Sunday morning.
Mr Slym, who was managing director at Tata Motors, appeared to have fallen from the 22nd floor of the five-star hotel where he was staying with his wife.
Police said they believe the businessman may have jumped after they discovered a handwritten letter.
They also said the window in the hotel was so small it was not possible that the businessman slipped and fell.
"We didn't find any sign of a struggle," Police Lieutenant Somyot Boonyakaew, who is heading the investigation, told Reuters.
"We found a window open. The window was very small so it was not possible that he would have slipped. He would have had to climb through the window to fall out because he was a big man. From my initial investigation we believe he jumped."
Thai police were called to the hotel at 7.45am on Sunday and found Mr Slym's body.
They woke his wife to inform her what had happened. Police also revealed they had found a three-page note, written in English, which they were translating into Thai.
An autopsy was also carried out on Monday but no further details were released.
A spokeswoman for Tata Motors, India's biggest automaker, declined to comment on the possible cause of Slym's death. A company statement on Sunday said Slym had provided leadership in a challenging market environment.
Mr Slym led the automaker's operations in India and international markets including South Korea, Thailand and South Africa, but he did not look after the Jaguar and Land Rover (JLR) luxury unit that Tata Motors acquired in 2008.
On his Twitter profile, Slym described himself as a "Britisher who just cant stay away from India!! Crazy for most sports and loves to know what's going on everywhere!! And hearing from everyone!!"
"He was quite an affable, chilled-out, cool guy ... He loved cricket and Bollywood like any Indian," said Hormazd Sorabjee, editor of Autocar India and a friend of Slym's.
Additional reporting by Reuters.
Register for free to continue reading
Registration is a free and easy way to support our truly independent journalism
By registering, you will also enjoy limited access to Premium articles, exclusive newsletters, commenting, and virtual events with our leading journalists
Already have an account? sign in