Number of Britons enduring 'persistent' poverty surges by 700,000 in a year, figures show
Women increasingly more likely to be persistently poor than men, according to statistics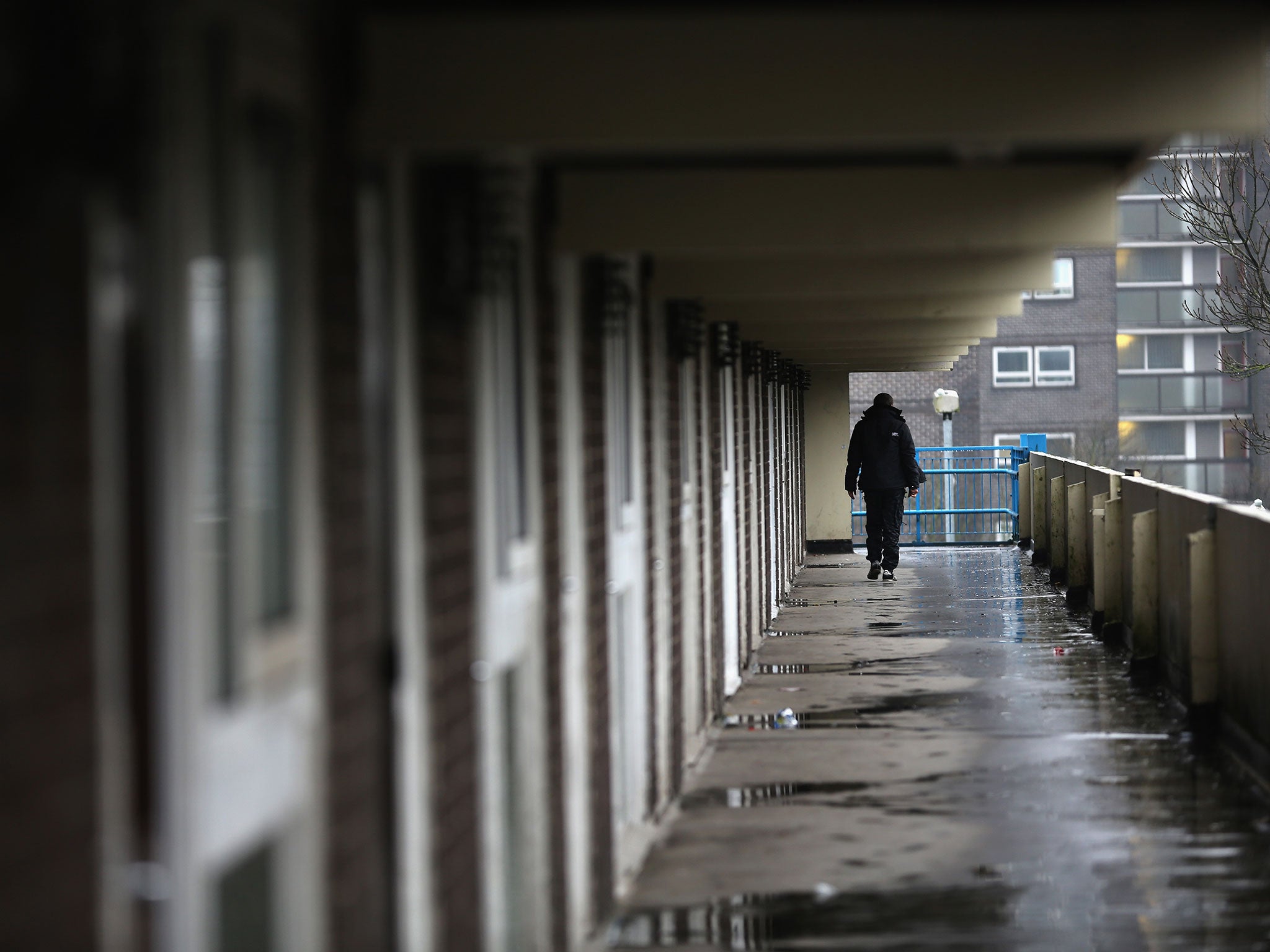 The number of people experiencing "persistent poverty" in the UK has surged by 18 per cent in a year, figures have revealed, amid concerns poverty rates among women are rising considerably more quickly than their male counterparts.
Data released by the Office for National Statistics (ONS) shows that in 2015, some 4.6 million (7.3 per cent) people were enduring "persistent" poverty — defined as living in relative income poverty in the current year and at least two of the three preceding years — in 2015.
The figure marks a 700,000 rise in people who are persistently poor since 2014, when it stood at 3.9 million — affecting 6.5 per cent of the population.
Women are suffering at an increasingly higher rate than men, with the proportion of women who were persistently poor in 2015 standing at 8.2 per cent, compared with 6.3 per cent of men – marking the biggest gender gap since data began in 2008.
Almost three in 10 (27.4 per cent) persistently poor individuals were "materially deprived", meaning they couldn't afford four or more essential items in 2015, such as a car, a week-long annual holiday away from home or a meal with meat, chicken, fish or a vegetarian equivalent every other day.
And in a sign of the severe impact such levels of poverty are having on people's mental health, just over a third (35.8 per cent) also experienced high levels of anxiety, compared with a fifth (21.6 per cent) of the population as a whole.
The data, compiled from figures based on measures used by the European Commission, found that the overall poverty rate in 2015 was 16.7 per cent of the population, or around 10.8 million — down slightly from 16.8 per cent a year before.
Almost a third (30.2 per cent) of the population was meanwhile recorded as being at risk of poverty for at least one year between 2012 and 2015.
Despite the rise, the UK maintains one of the lowest rates among EU members, among which the average was 10.9 per cent. But campaigners warn that the latest figures exclude the recent rise in child poverty rates in the UK, warning that the situation is set to get worse in the next few years.
Commenting on the findings, Child Poverty Action Group chief executive Alison Garnham said: "These poverty figures look at the past few years for which figures are available and so exclude the recent rise in child poverty and obviously cannot take account of the large rise in child poverty projected in the next few years.
"The story behind the headline figures is that we may be good at getting people into work in the UK but we are struggling at preventing people from falling in and out of poverty repeatedly. Far too many of our families are in this position - where worry about how to afford basics for living is a daily reality.
"All this is set to get worse in the next few years as the effects of the benefit freeze and cuts to working families bite down harder."
On the finding that the rate of women in poverty is growing faster than that of men, Young Women's Trust Chief Executive Dr Carole Easton OBE said: "Young women are more likely to be economically inactive, stuck on low pay or in insecure work. As a result, they are struggling to make ends meet, getting into debt and even turning to food banks to get by.
"Young Women's Trust research shows that more than half of young women are worried about the future, often due to serious financial and housing pressures.
"Much more needs to be done to improve young women's prospects. This means investing in jobs and skills for young women, ending the discrimination that sees young people paid less than their older counterparts for the same work and improving support at job centres."
A Government spokesperson said: "Tackling poverty and delivering social reform is a top priority for this government. Work continues to be the best route out of poverty, and there is now a record number of people in employment – almost 3 million more than in 2010.
"We're increasing the National Living Wage and taking millions of people out of income tax to make sure it always pays to be in work. We also continue to spend around £90bn a year on working age benefits to ensure there is a strong safety net in place for those who need it."
Join our commenting forum
Join thought-provoking conversations, follow other Independent readers and see their replies