Brixton nail bomb: Police vow 'never to be complacent' over far-right terror on 20th anniversary of UK's deadliest neo-Nazi attacks
David Copeland's 13-day campaign of terror left three people dead and more than 130 injured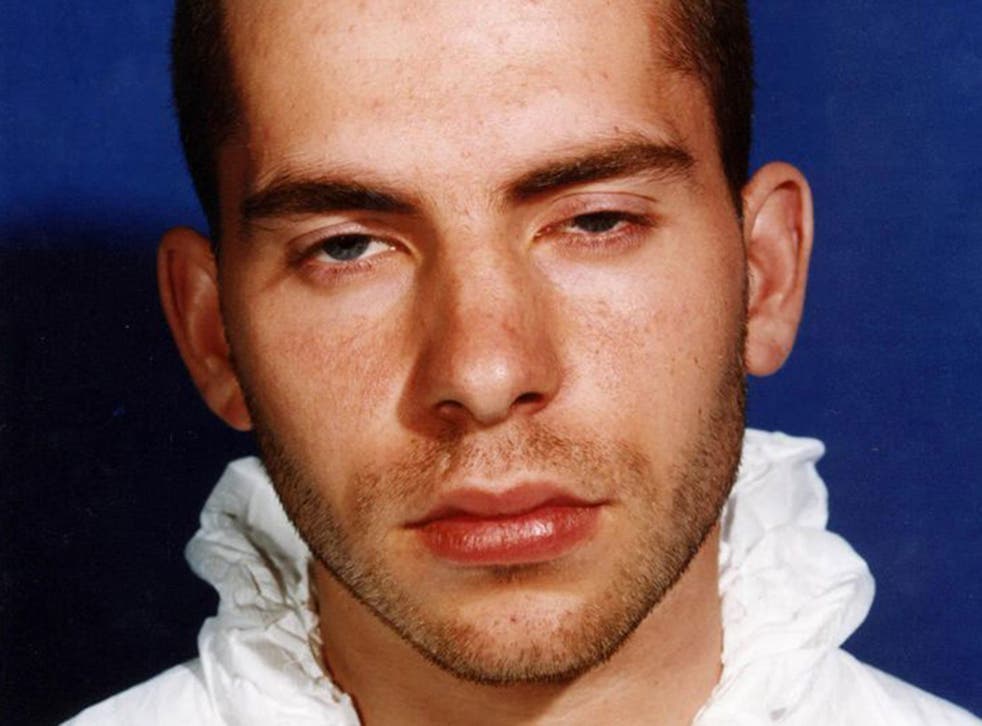 Police have vowed to "never be complacent in dealing with extremism" on the 20th anniversary of the deadliest far-right terror attacks in British history.
The 1999 London nail bombings targeted black, Asian and gay communities in a 13-day campaign of bloodshed that hit some of the capital's most vibrant districts.
A pregnant woman was one of the three people killed and more than 139 victims, including young children, were injured in blasts at Brixton Market, Brick Lane and the Admiral Duncan pub in Soho.
David Copeland, a 22-year-old neo-Nazi, told police he wanted the bombings to "set fire to the country and stir up a racial war".
He planned to continue bombing ethnic minority communities, with Southall in west London marked as his next target before he was caught.
The far right in the UK

Show all 10
Commander Mark McEwan said: "London's black, Asian and gay communities were the target of these bombs, but they were an affront to London as a whole, and to the diversity and unity which characterises this great city.
"In the past two decades, Londoners have shown time and time again that they wholeheartedly reject everything that attacks of this nature are intended to do – instil fear and create prejudice and conflict to divide communities.
"The anniversary of these atrocities serve as a reminder that we can never be complacent in dealing with extremism and people who harbour radical views based on racial, religious and other forms of prejudice."
His vow came after counterterror police sounded a warning about an increasing threat from right-wing extremists, which has caused MI5 to be brought into "domestic" investigations for the first time.
While Islamist terrorism is still the largest and deadliest threat, four far-right terror plots have been foiled since March 2017 and one – the Finsbury Park attack – succeeded.
The 2016 murder of Labour MP Jo Cox was found to have a "terrorist connection" and months later neo-Nazi terrorist group National Action was banned.
One of its members has since been jailed for plotting to murder another MP, and a trial of other alleged neo-Nazis continues.
Mr McEwan said police would "not tolerate any criminality motivated by hate" and urged the public to report any concerns.
"Two decades have passed since these abhorrent attacks, which left an indelible mark on London," he added. "Our thoughts are with everyone affected – those who lost their lives, their family and loved ones, and all of the people who survived the attacks and continue to live with the physical and psychological trauma of what happened."
Over the next two weeks, a series of community events are to take place to commemorate the victims.
The first bombing struck Brixton Market on 17 April 1999. Traders had become suspicious of the holdall containing the device and moved it away from the centre of the market, but as police responded to their calls it detonated.
No one was killed but several victims, including a toddler, were seriously injured. Witnesses described people "with part of their faces blown off" and missing fingers.
The second bomb detonated in Brick Lane exactly a week later, on 24 April 1999. It had been left on nearby Hanbury Street but was picked up by a member of the public, who tried to take it to a closed police station before it exploded in his boot.
The car was blown apart in the blast and the surrounding area set on fire, as six people were hit by flying glass and shrapnel.
The final bomb hit the Admiral Duncan pub in Soho on 30 April 1999, as people gathered in the heart of London's LGBT+ district on a balmy Friday evening.
Drinkers became suspicious of the unattended sports bag containing Copeland's bomb, but it went off as it was being investigated by the pub manager.
It killed pregnant Andrea Dykes, 27, John Light, 32, and Nick Moore, 31 – all friends celebrating Ms Dykes' first child – and four survivors had to have limbs amputated.
Copeland was arrested later that night at his home in Cove, Hampshire, immediately admitting the bombings and leading police officers to a bedroom covered in Nazi flags and newspaper clippings on explosions.
He had been a member of the British National Party and neo-Nazi group the National Socialist Movement.
Support free-thinking journalism and attend Independent events
Copeland was sentenced to six terms of life imprisonment in June 2000 after being found guilty of three counts of murder and planting the homemade explosive devices.
In 2015, his sentence was lengthened after he attacked an inmate at HMP Belmarsh with a concealed razor blade inside a toothbrush.
Copeland will not now be eligible for release until he is in his mid-70s, when the risk he may still pose to the public will be assessed by the Parole Board.
Join our new commenting forum
Join thought-provoking conversations, follow other Independent readers and see their replies