Bryony Gordon 'slut' claims: new defence secretary Fallon 'named' by paper
Mail on Sunday alleges Michael Fallon is offending minister who insulted writer
Loulla-Mae Eleftheriou-Smith
Monday 28 July 2014 06:54 Comments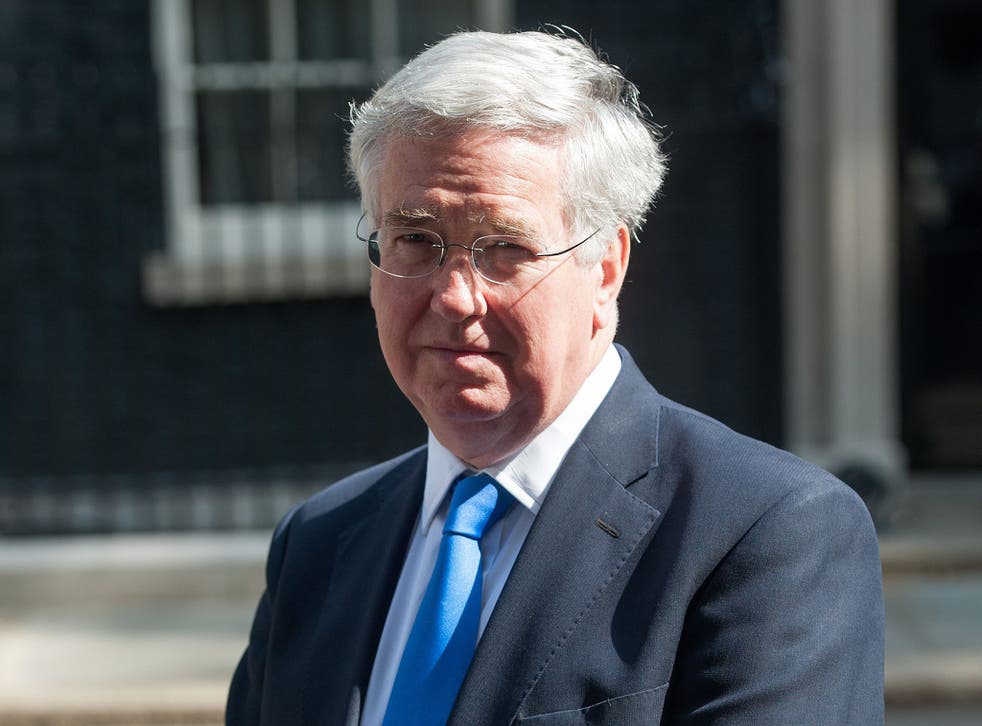 David Cameron's new defence secretary Michael Fallon has been shrouded in controversy after the Mail on Sunday alleged he is the minister who called author Bryony Gordon a 'slut'.
Ms Gordon, an author and columnist for the Daily Telegraph, alleged last week that a member of the Prime Minister's new "female-friendly" Cabinet approached her at a party near Westminster four years ago and insulted her.
She wrote that while attending a party for a departing colleague, where "people were speed-drinking to keep cool" in the heat, she was approached by a Tory MP who asked what she was doing in the bar.
Ms Gordon explained why she was attending a leaving party for a colleague, adding, "And then he said: 'If you work at the Telegraph, do you know that slut who writes that Single Girl About Town column at the back of the magazine? What's her name? Bryony Gordon?'
"The room seemed to fall silent. 'Yes,' I managed to respond. 'I know her very well, because that slut is me'." The MP "blushed crimson" and spent the evening "apologising profusely" to Ms Gordon.
However, the Mail on Sunday claims a source close to Mr Fallon said: "There was a jokey conversation with [Bryony Gordon]. She was upset at something he said, which is why he apologised to her. They were talking about her column, which was about her escapades, to put it mildly.
"He referred to them in the wrong way, which went down badly and he apologised for that, but he did not use the word 'slut'. He does not go around calling women sluts. Like all these stories, there's a bit on each side. It was a remark made at 11pm after two parties."
The paper claims that friends of Mr Fallon defended the minister last night and challenged Ms Gordon's claims, stating that when she had first covered the incident in 2010, she had said the unnamed minister had called her a "slattern".
The Prime Minister called Mr Fallon a "first-class minister" yesterday while Downing Street refused to comment on the allegations to the paper. Mr Fallon's office has not yet responded to requests from the Independent.
Register for free to continue reading
Registration is a free and easy way to support our truly independent journalism
By registering, you will also enjoy limited access to Premium articles, exclusive newsletters, commenting, and virtual events with our leading journalists
Already have an account? sign in
Join our new commenting forum
Join thought-provoking conversations, follow other Independent readers and see their replies