Burka terror suspect Mohammed Ahmed Mohamed claiming damages in human rights challenge
Anonymity lifted as it emerges he used a sharp object to cut away security tag before escape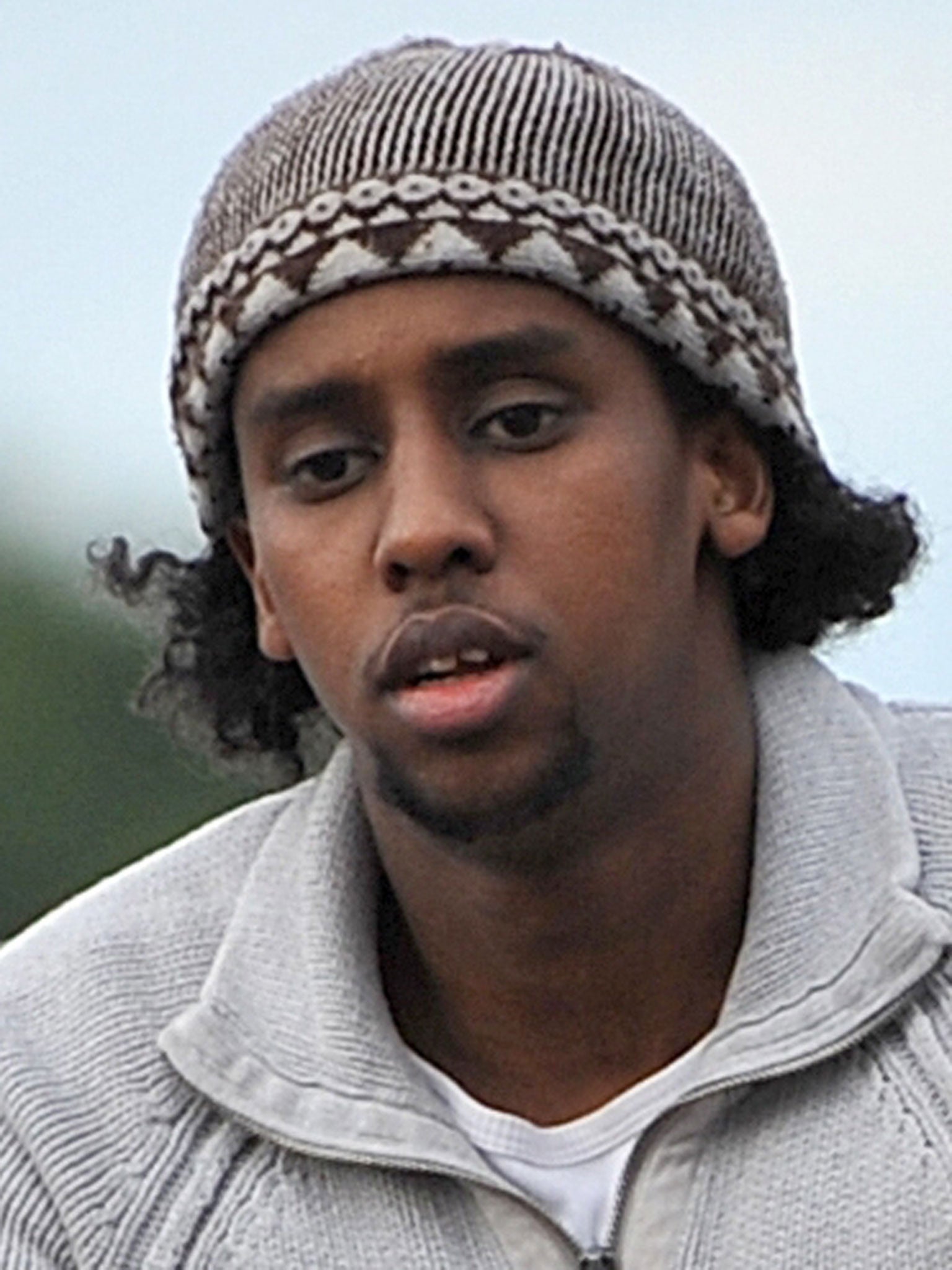 A terrorist suspect launched a human rights case against the Government before escaping from police disguised in a burka, it was disclosed today.
Counter-terror police, MI5 and border officials have mounted a nationwide hunt for Mohammed Ahmed Mohamed, who was last seen fleeing from a mosque a week ago.
The High Court revealed that he and another man had started suing for damages alleging that British officers were involved in, or complicit in, their torture when they were arrested in Somaliland in 2011.
The search continues amid uncertainty over whether Mr Mohamed possesses a secret passport unknown to the authorities.
Theresa May, the Home Secretary, was today obliged to correct a statement to MPs that the 27-year-old's passport was being held by police.
He had been the subject of a Terrorism Prevention and Investigation Measure (Tpim) following claims he had received training and fought overseas for al-Shabaab, the Somalian group linked to al-Qa'ida.
After visiting the mosque for prayers last Friday, he cut off his electronic tag and evaded surveillance dressed as a woman.
His legal action against the Foreign Office, Home Office, Ministry of Defence and the Attorney General emerged at the High Court after a judge lifted an anonymity order against him.
Mr Mohamed and another man, referred to as "CF", allege the UK authorities consented to, or acquiesced in, their detention by the Somaliland authorities.
They say British "officers and agents... by their acts and omissions, procured, induced, encouraged or directly caused, or were otherwise complicit in" their detention, assault and mistreatment and torture while in Somaliland.
The Government denies acting unlawfully and says no weight can be placed on their evidence because of their lack of credibility. It says both men are members of a terrorist network "actively supporting extremism in East Africa".
In a Commons statement on the escape four days ago, Mrs May told the MP Keith Vaz that the police had the fugitive's passport.
She yesterday asked for the record to be corrected to say: "Mohamed was not in possession of his British passport when he returned to the UK so there was no passport for the police to seize."
Mr Vaz, the chairman of the Commons home affairs select committee, raised fears that Mohamed may have used another passport to flee the country.
He said: "I am amazed Home Office officials should have briefed the Home Secretary so poorly on such an important issue. When there are only eight people on Tpims, they ought to know every detail about them."
Yvette Cooper, the shadow Home Secretary, said: "This is a farce. For the Home Secretary not to have known the basic information about a missing terror suspect's passport raises serious questions about how much else the Home Office have got wrong in handling terror suspect cases.
"The Home Secretary told the Commons that the main reason Mohamed was under a TPIM was to stop him travelling overseas. Surely the existence or whereabouts of his passport is crucial, basic information."
Join our commenting forum
Join thought-provoking conversations, follow other Independent readers and see their replies