'Burnout Britain': Number of UK employees working 'excessive hours' soars by 15% since 2010, says TUC
Union says David Cameron 'will not convince people to vote yes in the EU referendum if all he's offering is Burnout Britain'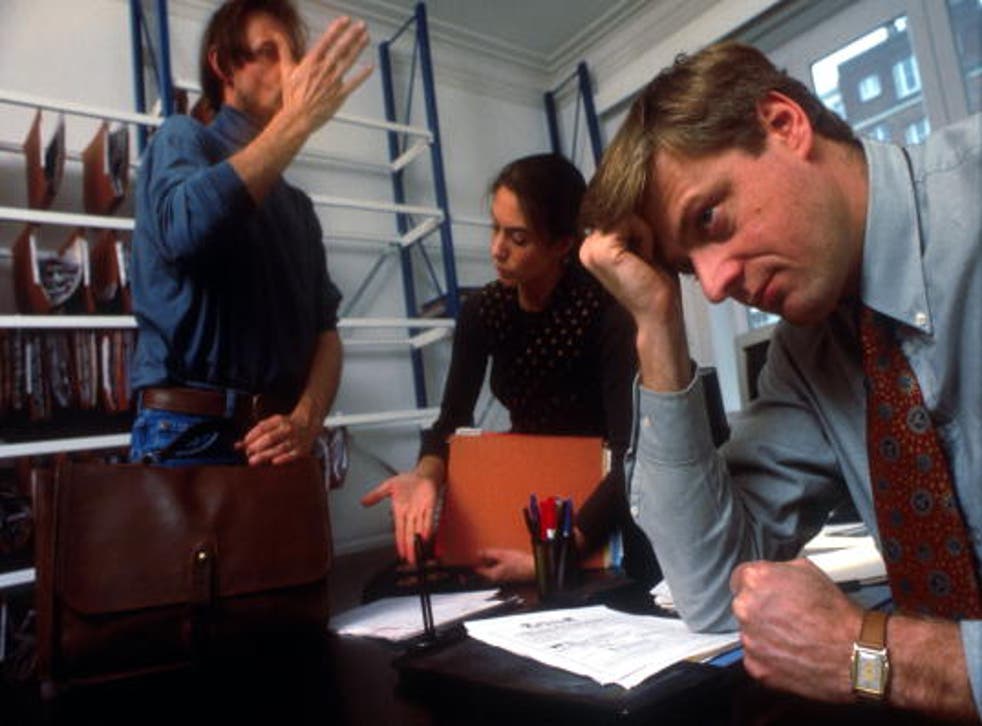 The number of people in Britain working excessive hours has risen by 15 per cent since 2010 which is affecting their health and straining the health service and benefits system, according to new analysis.
Undertaken by the national trade union centre, TUC, results show how more than 3.4 million workers are being affected – up by 453,000 since 2010 – following more than a decade of decline in long hours working.
Those who do regularly work more than 48 hours each week are at risk of developing heart disease, stress, mental illness, strokes, and diabetes, which also impacts on co-workers, friends, and relatives.
The TUC has added that many people are working unpaid overtime and at least one million have reported how they want their excessive hours cut.
All areas in the UK have seen an increase, but Yorkshire and the Humber has seen the biggest with 30 per cent (279,000) more employees working over 48 hours a week in 2015 than they did in 2010.
Those in Wales and London have seen the next biggest rises, followed by the East Midlands and the North West.
The TUC said the Government should reassess its negative view of the EU Working Time Directive, which has been brought into UK law and stipulates a 48 hour working week.
TUC general secretary, Frances O'Grady, described how Britain's long hours culture is hitting productivity and putting workers' health at risk and said: "We need stronger rules around excessive working – not an opt-out of the Working Time Directive.
"David Cameron will not convince people to vote yes in the EU referendum if all he's offering is 'Burnout Britain'."
The union's research also shows how men are still disproportionately working more than women (2,544,000 men, compared with 873,000 women in 2015). However, the number of women working longer hours has increased by 18 per cent since 2010, compared with a 15 per cent increase in men.
The biggest industries affected have been mining and quarrying (64 per cent), agriculture, fishing and forestry (43 per cent), accommodation and food services (36 per cent), health and social work (32 per cent), and education (31 per cent).
Register for free to continue reading
Registration is a free and easy way to support our truly independent journalism
By registering, you will also enjoy limited access to Premium articles, exclusive newsletters, commenting, and virtual events with our leading journalists
Already have an account? sign in
Register for free to continue reading
Registration is a free and easy way to support our truly independent journalism
By registering, you will also enjoy limited access to Premium articles, exclusive newsletters, commenting, and virtual events with our leading journalists
Already have an account? sign in
Join our new commenting forum
Join thought-provoking conversations, follow other Independent readers and see their replies