Owner of bus firm and sons jailed for fraud after claiming thousands for fake journeys
Each 'swipe' of a bus pass was 'literally money in the bank' for the family, the court heard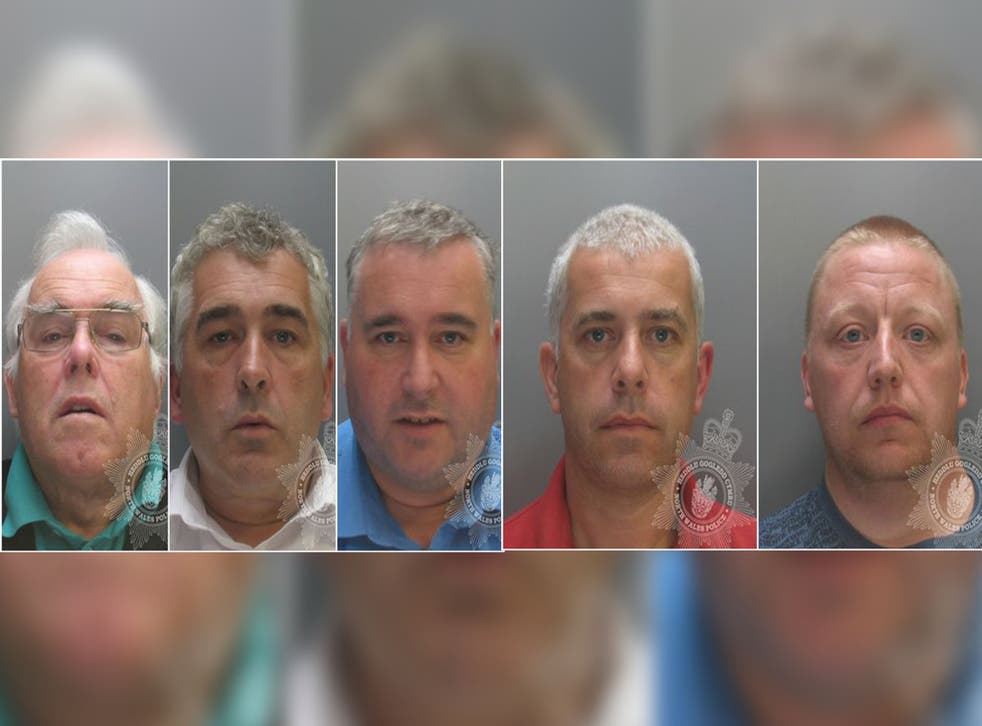 The tax-dodging boss of a bus firm and his three sons have been jailed for claiming tens of thousands of pounds for "phantom" bus journeys that were never made.
Eric Wyn Jones, 77, and his sons, Ian Wyn Jones, 53, Kevin Wyn Jones, 55 and Keith Jones, 51, were guilty of a fraud of "breathtaking arrogance", judge Timothy Petts told them as he passed the sentence.
All four carried holdall bags into the dock at Mold Crown Court, with their relatives weeping in the public gallery as they were jailed.
None had any previous convictions and judge Petts told them: "The clang of the prison gates will be particularly hard."
The family-run company, Express Motors, provided bus services for Gwynedd council but claimed money for fake journeys that never took place.
The men used a collection of 32 lost smart cards – bus passes for over-60s – to "swipe" for journeys and claim the cash, with one card alone used 23,000 times between June 2012 and July 2014.
Each "swipe" of a card was "literally money in the bank" for the family, the court heard.
In all they fraudulently claimed £88,500 from the council, which the local authority claimed from the Welsh government under the all-Wales concessionary travel scheme.
UK news in pictures

Show all 50
Also between April 2013 and June 2014 the firm took £1.2m in cash – but only put £700,000 through the company books.
The men dodged income tax on the remaining £500,000 of cash from legitimate bus services, instead putting the money through their own bank accounts.
Each defendant was convicted after a trial earlier this month of one count of fraud and one count of money laundering.
Eric Wyn Jones, from Bontnewydd, and Ian Wyn Jones, from Penygroes, were both jailed for seven-and-a-half years on Wednesday.
Kevin Wyn Jones, from Bontnewydd, was sentenced to seven years, and Keith Jones, of Llanddaniel, was jailed for six years.
Bus driver Rheiunallt Williams, who helped swipe the smart cards, pleaded guilty before the trial to conspiracy to commit fraud by false representation.
The 44-year-old, who gained "no direct benefit" but feared for his job if he did not comply with the fraud, was jailed for 12 months.
Express Motors later collapsed after the fraud was discovered and a police investigation launched.
Outside court, Gurminder Sanghera, of the Crown Prosecution Service, said: "These men ran or were employed by a major bus company in north Wales. They each knew what the concessionary fare scheme was and its appropriate use.
"They denied their involvement in this fraud but the CPS showed evidence, including accounts from the real owners of the passes who had lost them, and of the high number of swipes over two years.
"The CPS also showed Express Motors could not account for the large amounts of cash it was making or show it had been taxed appropriately. Instead it was lining the pockets of these men."
Press Association
Join our new commenting forum
Join thought-provoking conversations, follow other Independent readers and see their replies