Council left red-faced after £6,000 bus shelter built on road with no buses
Two-a-day bus service along road in Maltby, South Yorkshire, was axed in March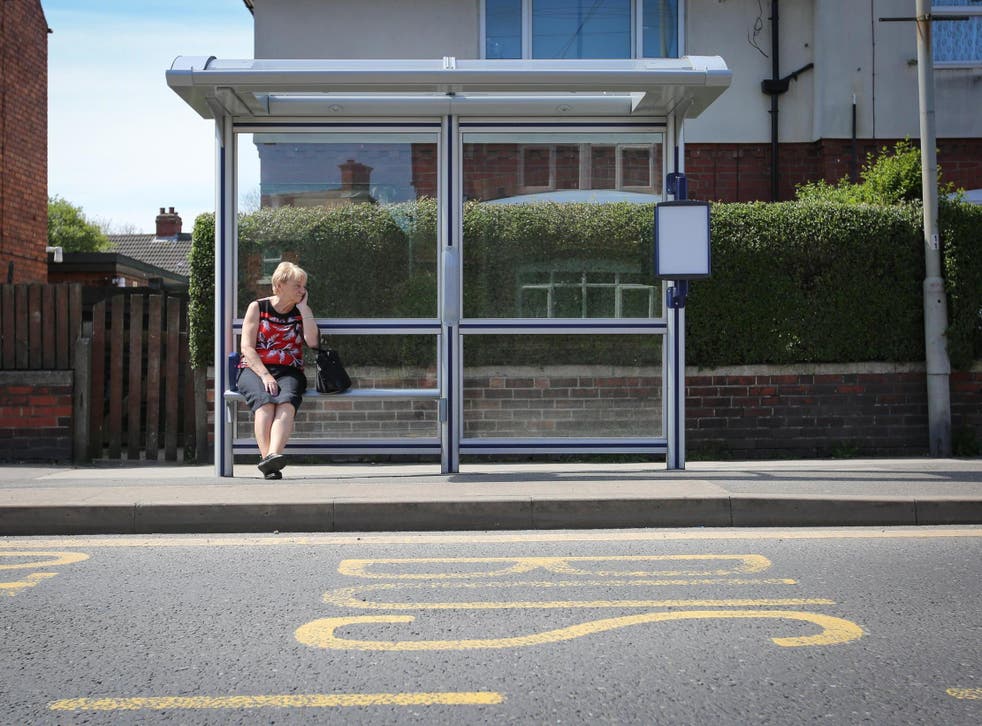 Residents were left scratching their heads after a £6,000 bus shelter appeared on a street where no buses run.
The shelter popped up in place of a rusty old pole on Tickhill Road in Maltby, South Yorkshire, earlier this month.
But council officials were left red-faced after it emerged the two-bus-a-day service along the road was axed back in March.
A notice attached to the unused shelter read: "Please note that this bus stop is no longer in use."
Locals have criticised the council for wasting thousands of pounds of taxpayers' money that could have been invested elsewhere.
UK news in pictures

Show all 50
Donna Marie Hallam, 40, said: "When I found out the route had stopped altogether I couldn't believe it, I just thought 'what a complete waste of money'.
"There are so many important things to spend money on but they go and blow thousands on this."
Ex-councillor Carol Stringer added: "There are no buses running along that road but they've gone and put a bus stop in, it's ridiculous.
Independent Minds Q&A session on the Middle East, Trump, Syria and Isis
"I've been campaigning for the council to put a 20mph sign up on a nearby road used by lots of schoolchildren.
"They refuse to put that up but then go and spend £6,000 on a useless bus shelter, it's unbelievable."
The shelter was installed by workers from the South Yorkshire Passenger Transport Executive (SYPTE), which is supervised by the Sheffield City Region Combined Authority.
A SYPTE spokesman said plans for a new shelter on Tickhill Road were put in place as part of an agreement between the authority and a property developer before the bus route was moved.
He added: "We are reviewing our installation processes to prevent this, where possible, from happening again."
It is hoped the shelter will be moved to a nearby road served by buses.
Register for free to continue reading
Registration is a free and easy way to support our truly independent journalism
By registering, you will also enjoy limited access to Premium articles, exclusive newsletters, commenting, and virtual events with our leading journalists
Already have an account? sign in
Register for free to continue reading
Registration is a free and easy way to support our truly independent journalism
By registering, you will also enjoy limited access to Premium articles, exclusive newsletters, commenting, and virtual events with our leading journalists
Already have an account? sign in
Join our new commenting forum
Join thought-provoking conversations, follow other Independent readers and see their replies