Calais crisis: More than 2,000 migrants attempted to enter the Channel Tunnel overnight
The massive attempted incursion caused huge travel chaos in the tunnel
Doug Bolton
Friday 31 July 2015 13:54 Comments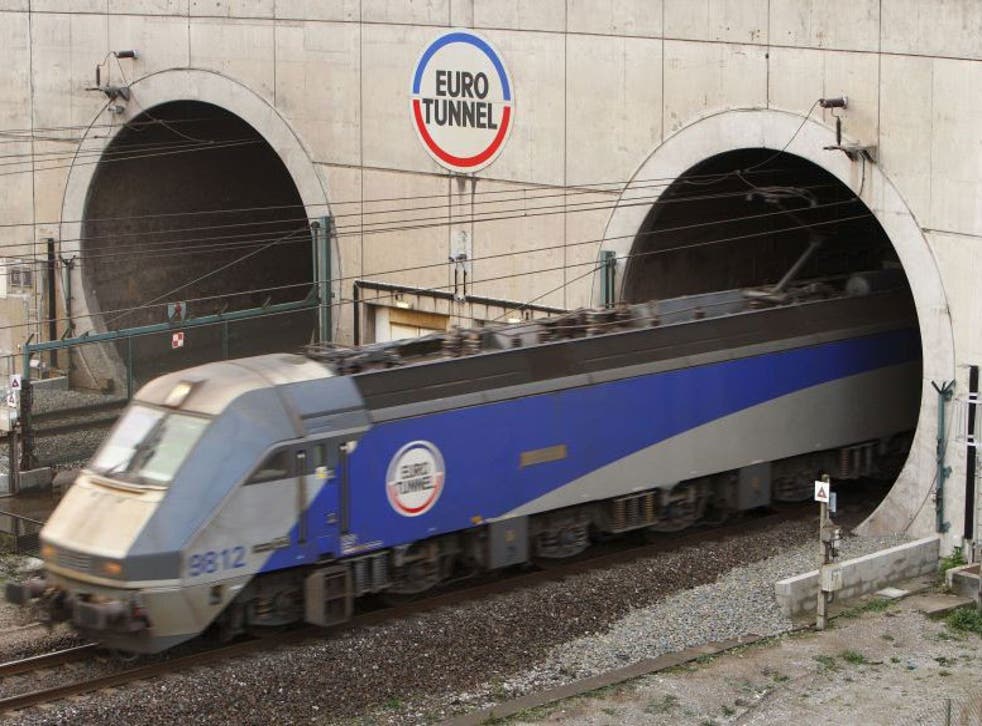 More than 2,000 migrants attempted to storm the Channel Tunnel last night in an attempt to reach the UK, operator Eurotunnel has announced.
Train services were delayed this morning due to the incident, in which there was "huge cooperation between the authorities and the Eurotunnel teams", a spokesman for Eurotunnel said.
The spokesman also said that a number of people were injured during the mass incursion, but did not mention any further details.
Calais has been in chaos over the last few weeks, due to the ongoing crisis caused by thousands of illegal migrants who want to enter the UK, and by strikes by Calais port workers and farmers who have been disrupting the flow of lorries and traffic through the port.
Another Eurotunnel spokesman later said: "This is an issue that is really for the Government to sort out. We need to stop the migrant flow from Calais but it appears to be too much for them to handle."
"It was the freight terminal and there was some damage to our fences, which we'll have to repair, as they tried to board shuttles."
"Fortunately, there wasn't any damage to shuttles. Unfortunately, a number of people were injured."
He added: "It is an almost nightly occurrence - we're trying to run a travel business here."
Eurotunnel today advised anyone taking a day-trip to France to "postpone their journey" due to long delays caused by the migrant disruption.
Their advice came after the Foreign and Commonwealth Office advised travellers to avoid Calais due to industrial action by French farmers.
It also warned those travelling through Calais to keep their doors locked due to the "large numbers of illegal migrants" trying to reach the UK.
The chaos caused Kent Police to restart Operation Stack - a procedure that involves parking lorries along the M20 motorway during times of disruption in the channel crossing.
In pictures: Calais crisis

Show all 15
It is estimated that Britain's freight industry is losing £750,000 a day due to the huge problems that lorry drivers have faced during this summer's disruption.
Eurotunnel says it has spent around €150 million (£106 million) since 2000 on security, an average of €10 million (£7 million a year).
However, in the first six months of this year, they have already spent €13 million (£9.2 million).
The migrant crisis has existed in Calais for years, but has reached new heights in the past few months due to increasing number of displaced people from countries like Eritrea, Syria and Afghanistan setting up camp at the port, hoping to reach the UK.
Speaking to BBC Radio Kent, Ukip leader Nigel Farage said it is only a "matter of time" before a British person is killed in Calais.
Register for free to continue reading
Registration is a free and easy way to support our truly independent journalism
By registering, you will also enjoy limited access to Premium articles, exclusive newsletters, commenting, and virtual events with our leading journalists
Already have an account? sign in
Join our new commenting forum
Join thought-provoking conversations, follow other Independent readers and see their replies