Calais crisis: Teenage 'migrant' found dead on top of Eurotunnel train
Kent Police confirm the latest death as the unnamed boy joined thousands of refugees attempting to get into Britain
Caroline Mortimer
Friday 24 July 2015 13:02 Comments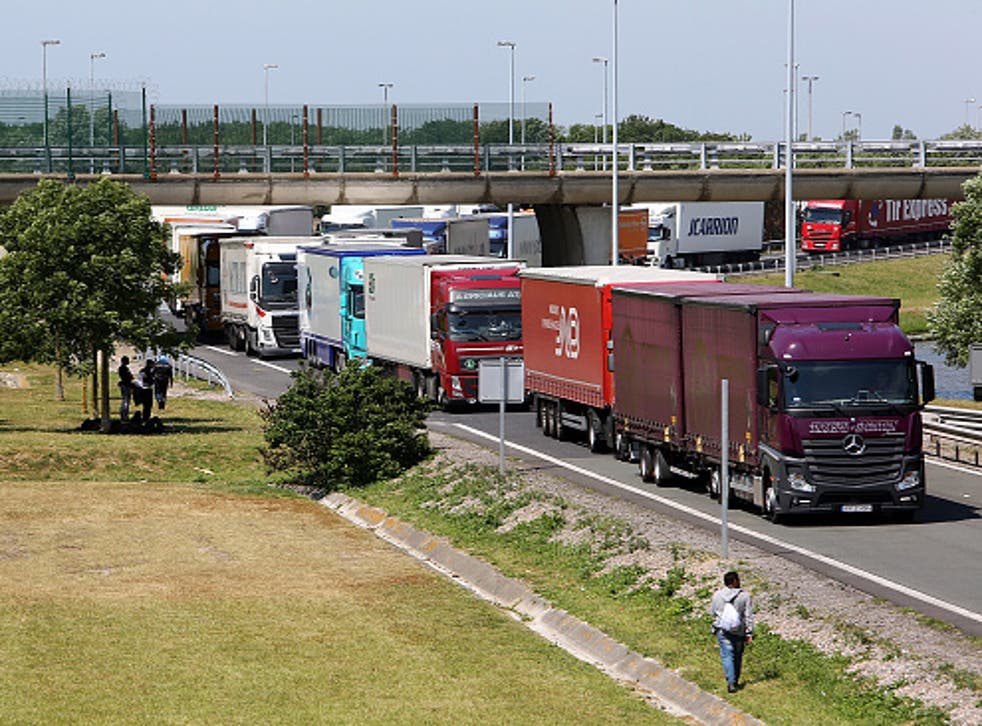 The body of a teenage suspected migrant has been found on the roof of a Eurotunnel train on the British side of the tunnel.
The teenager is believed to have died on the French side of the tunnel and been carried through the tunnel on Thursday evening.
A spokesman for Kent Police said the boy was discovered at around 4am in a loading bay.
He said: "Kent Police was called at 4.13am to a report that the body of a male had been discovered on the loading bay of a Eurotunnel train at the Channel Tunnel terminal in Folkestone.
"Inquiries are ongoing to establish the circumstances behind his death."
The teenager is the latest in a string of migrant deaths after they desperately try to get through the tunnel.
An estimated 5,000 migrants fleeing war, famine and torture in countries including Syria, Libya and Eritrea are camped in "shanty towns" around Calais as they attempt to get to Britain.
On Sunday night another migrant drown in the city as he tried to break through a security fence near the Eurotunnel site.
Earlier this month, another migrant was killed attempting to board a train as 400 migrants arrived and attempted to "besiege the tunnel".
Eurotunnel has repeatedly called on the British and French governments to do more to gain control of the situation and prevent any more deaths.
According to the Home Secretary Theresa May, there have been more than 8,000 attempts by migrants to travel to Britain have been intercepted in just three weeks between 21st June and 11th July.
Mrs May has announced a new secure zone will be created in Calais for UK bound vehicles and will be able to take up to 200 vehicles off the open French road.
Lorry drivers have paid £6.6m in fines for carrying migrants in Britain through the port in the last year alone, a third more than they paid to the Home Office in 2013/14.
A further £1bn could be lost in products that have to be written off because of contamination fears from migrants boarding trucks.
Additional reporting by PA
Register for free to continue reading
Registration is a free and easy way to support our truly independent journalism
By registering, you will also enjoy limited access to Premium articles, exclusive newsletters, commenting, and virtual events with our leading journalists
Already have an account? sign in
Join our new commenting forum
Join thought-provoking conversations, follow other Independent readers and see their replies