Calais migrant crisis: British police to be deployed to Calais to target trafficking gangs
UK Officers will be based in a new 'command and control' centre alongside their French counterparts and Border Force personnel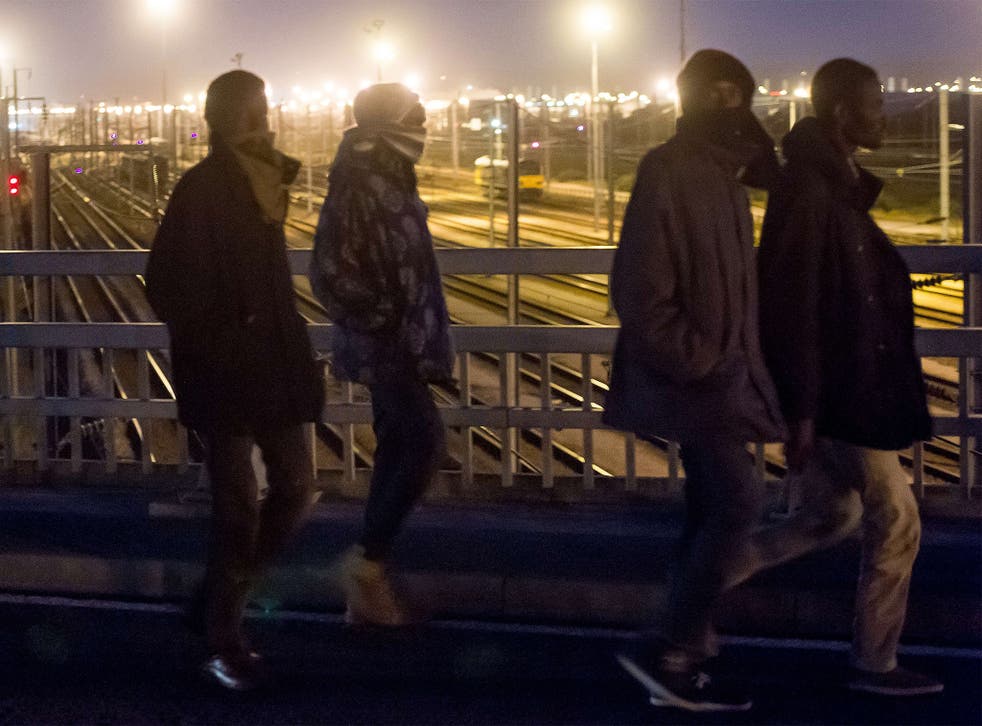 British police will be deployed to Calais to target trafficking gangs as part of a fresh drive to tackle the migrant crisis.
UK Officers will be based in a new "command and control" centre alongside their French counterparts and Border Force personnel at the port town in northern France.
The plans are part of a new deal between France and Britain which will be signed in Calais by Home Secretary Theresa May with her French counterpart Interior Minister Bernard Cazeneuve.
Officials said the move was aimed at disrupting organised criminals who attempt to smuggle migrants illegally into Northern France and across the Channel by ensuring intelligence and enforcement work is more collaborative. The work of the police contingent will be led by two senior "gold" commanders – one from each country.
They will report regularly to the Home Secretary and her French opposite on the extent of immigration-related criminal activity on both sides of the Channel.
The two countries will also work jointly to ensure networks are dismantled and prosecutions are pursued.
Up to 5,000 migrants are estimated to be in Calais. A number have died attempting to cross to Britain.
The situation is part of a wider migration surge into Europe, mainly from North Africa and the Middle East.
Register for free to continue reading
Registration is a free and easy way to support our truly independent journalism
By registering, you will also enjoy limited access to Premium articles, exclusive newsletters, commenting, and virtual events with our leading journalists
Already have an account? sign in
Register for free to continue reading
Registration is a free and easy way to support our truly independent journalism
By registering, you will also enjoy limited access to Premium articles, exclusive newsletters, commenting, and virtual events with our leading journalists
Already have an account? sign in