Campaign highlights hotel balcony dangers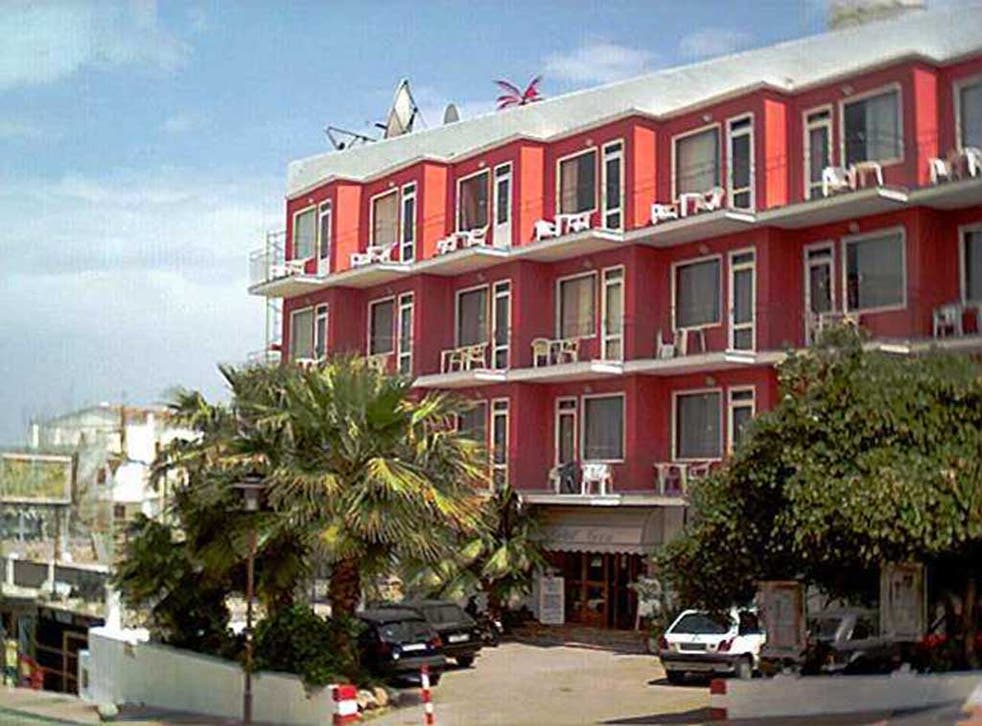 Three young people have been killed in balcony falls while on holiday this year while ten others have been seriously injured.
The figures released by the Foreign and Commonwealth Office (FCO) and ABTA (The Travel Association) form part of a campaign to help prevent young people from having accidents on balconies at popular holiday resorts.
In April, 28-year-old British tourist Benjamin Harper, from Twickenham, south-west London, fell to his death at the four-star Sol Antillas hotel in Magaluf, Majorca.
It is believed that the roofer had gone out on to the balcony for a cigarette before leaning over and falling to his death while on a stag do.
A month later British tourist Charlotte Faris, 23, also plunged to her death during the early hours of the morning in Magaluf.
The holidaymaker from Stevenage, Hertfordshire, had checked into the Teix Hotel just hours earlier, according to reports.
In Majorca and Ibiza there have been nine cases this year - already matching figures for 2011 - despite it only being half way through the season, and FCO spokesman said.
Most incidents have involved people aged between 18 and 35 with alcohol often playing a part, he added.
Paul Abrey, Consul in the Balearics, said: "We've already seen some tragic cases this summer which have had devastating consequences for the individuals and families concerned.
"This year there's been a particular spike early on in the holiday season with figures already matching last years. Some people have fallen whilst climbing to a friend's apartment, others have simply lost their footing after a few too many drinks and a few have deliberately jumped off aiming for the pool below.
"It should go without saying these practices are extremely dangerous and can cost them their life or leave them permanently disabled.
"Many young people also arrive without travel insurance. The FCO can't pay medical bills and holidaymakers may end up paying out thousands for medical bills and flights back to the UK.
ABTA predicts about three million young holidaymakers will head abroad this summer with Spain, Greece and Turkey favourite destinations.
Young people travelling out to resorts will be handed leaflets which include the story of Jake Evans, 18, from Liverpool, who narrowly survived a fall from a seventh floor balcony last year after a few too many drinks, the FCO spokesman said.
Jake also tells his story in a video, which can be viewed on the FCO's website and on YouTube, in an attempt to get young people to think twice before they engage in risky behaviours.
Nikki White, ABTA head of destinations and sustainability, said: "Each year too many young people are permanently injured or worse because they've tried to climb over or dive off their hotel balcony.
"ABTA, the Foreign Office and tourist authorities are all working together to help raise awareness of the dangers and prevent these incidents. The after-effects are often made even worse through holidaymakers travelling uninsured and parents having to raise large amounts of money to get their children home.
"Our advice aims to help holidaymakers to use their balconies safely and prevent more of these tragic and avoidable incidents."
Mr Evans told ITV1's Daybreak that he was lucky to be alive after receiving multiple injuries during his fall last year and warned people to drink responsibly.
He said: "I was on a balcony with a couple of friends and I did the balcony step down and I asked a guy off the balcony below to throw me a lighter.
"I was quite drunk, I tried to grab the lighter and I went over head-first. I woke up on a sun lounger, which actually saved my life."
Mr Evans suffered a fractured skull, split both his eyelids open, had a cut to his face and smashed his teeth through his lip, as well as snapping his wrist and fingers, suffering leg damage and seriously injuring his back.
His mother and grandmother did not think he would make it home alive, the programme heard.
Mr Evans said: "It just makes me think how lucky I am to be alive. I should not really be here.
"No one wants to put their family or anyone they love through anything like that. It's hard to think about."
Abta spokeswoman Gillian Edwards told the programme: "Jake is one of the lucky ones because we have had three deaths so far this year.
"Most have involved alcohol, or even drugs, and it's really tragic because it's simply down to behaviour on the balconies. These accidents are usually avoidable if people just act with caution."
She said people could avoid putting themselves in danger by not passing objects to each other, not jumping from balcony to balcony to visit friends, and not jumping from a balcony into a swimming pool.
Mr Evans added: "If you are going to go out and drink on balconies, do not forget you may be 50, 100, 200ft up and if you do fall, you are probably not going to survive.
"Just drink responsibly. Do not be acting about on a balcony, do not be hanging off it, swinging off it, climbing and jumping into pools because this is what can happen. I am one of the lucky ones."
PA
Join our new commenting forum
Join thought-provoking conversations, follow other Independent readers and see their replies