Can Lord McAlpine the 'technophobe treasurer' really beat the Twitterati?
Lord McAlpine doesn't use Twitter - but he's taking on 10,000 people who do. Ian Burrell asks if the internet novice's battle to restore his reputation could change life online forever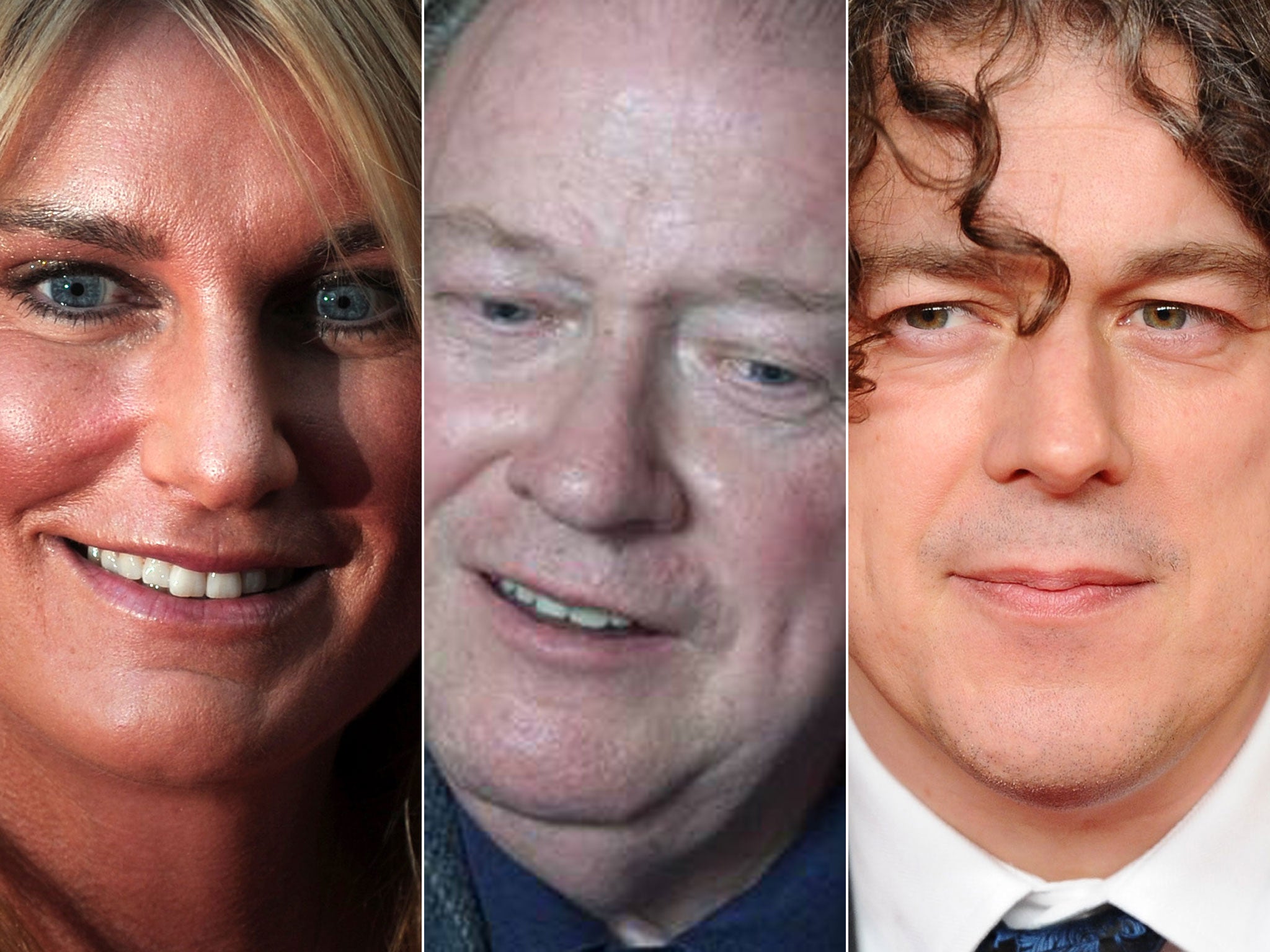 Should tranquillity ever be restored to Il Convento di Santa Maria di Costantinopoli, the former 15th-century Puglian convent that Lord McAlpine has converted into a B&B, it is unlikely that the peer will seek to tempt new guests with a superfast broadband connection.
Frenzied media activity caused the former Tory treasurer to temporarily abandon the coastal dream home on the heel of Italy that he developed in 2003 and furnished with Indian ceramics and Aboriginal paintings. "Books are everywhere," commented one travel writer. "But nothing so intrusive as a newspaper, televisions or telephone."
Lord McAlpine, 70, is understood not to have used the social media site Twitter prior to the online frenzy which followed a flawed Newsnight report that falsely linked him to child abuse in north Wales care homes. Then he became all too aware of the terrible power of the retweet.
The online chirruping of the likes of Sally Bercow, the Guardian columnist George Monbiot and the comedian Alan Davies led to the Newsnight error being amplified and to Lord McAlpine being smeared by jigsaw identification.
Speaking last night, Lord McAlpine spoke of his shock over how quickly the false rumours about him spread.
"Obviously I want to restore my reputation, but I also realise – because it happened to me – that you can get one call...and all of a sudden this escalates to thousands and thousands of people who have this information," he told Channel 4 News. "Two weeks ago I was living quietly in southern Italy gardening, passing my time of day. A retired figure who nobody heard of, nobody barely thought about and suddenly I find the whole world has collapsed on me," he added.
As the elderly peer seeks legal recompense from such individuals, he may not have considered that the retweet could be the most effective device for fully repairing his reputation. That is the view of the media lawyer Mark Stephens, who says Lord McAlpine should ask all those who defamed him on social media to tweet a correction three times over a 24-hour period. In return, he said, they should be given an amnesty from libel action.
Lord McAlpine's solicitor, Andrew Reed, said last night that those with under 500 followers will be asked to make a donation to charity as part of a settlement, with an "administration fee" for sorting it out. He added that higher profile figures, such as Ms Bercow, are "a separate matter".
The BBC has paid him £185,000 damages plus costs following the erroneous Newsnight film of 2 November. Lawyers acting for Lord McAlpine have also drawn up a "very long list" of targets they intend to pursue for defamation, including the authors of 1,000 original tweets and a further 9,000 individuals who retweeted those messages.
Ms Bercow, who has already apologised on Twitter, has confirmed receipt of a letter from Lord McAlpine's lawyers but has returned to the social media site to complain about their tactics. "His lawyers ambulance chasers tbh #bigbullies", she commented.
David Banks, a media law expert, said that Ms Bercow's online reaction would not help her to reduce damages if Lord McAlpine chooses to pursue his defamation action. "If you make an early apology you can reduce your damages by 50 per cent," he said. "But if you are engaging in a tit-for-tat exchange of tweets it's going to be hard for you to say you made a proper apology. Unless you think you've got a defence and haven't libelled someone, aggressive tweeting can lead to real complications later."
Yesterday Mr Davies attempted to head off legal action by tweeting his own apology. "I've just written to Lord McAlpine to apologise for re-tweeting his name in relation to false allegations following a BBC investigation," he said.
Mr Monbiot has also apologised to Lord McAlpine and issued a statement saying: "I helped to stoke an atmosphere of febrile innuendo around an innocent man, and I am desperately sorry for the harm I have done him." He claimed to have acted with the best motives. "I felt a powerful compulsion to do what I have done throughout my career: to help the voiceless be heard."
The Guardian published one of Mr Monbiot's controversial tweets on the newspaper's website. "Lord McAlpine was Treasurer of the Conservative Party under Mrs Thatcher, and a very powerful man," he wrote at the height of internet speculation on the identity of Newsnight's Tory subject. The Guardian has since removed the post.
Concerns over the potential for Twitter to circumvent laws on identification have been growing since it was used last year to breach superinjunctions taken out by the footballer Ryan Giggs and others.
Join our commenting forum
Join thought-provoking conversations, follow other Independent readers and see their replies