Canada targets UK Poles to fill labour shortage
Immigration minister says their English language skills mean they will fit right in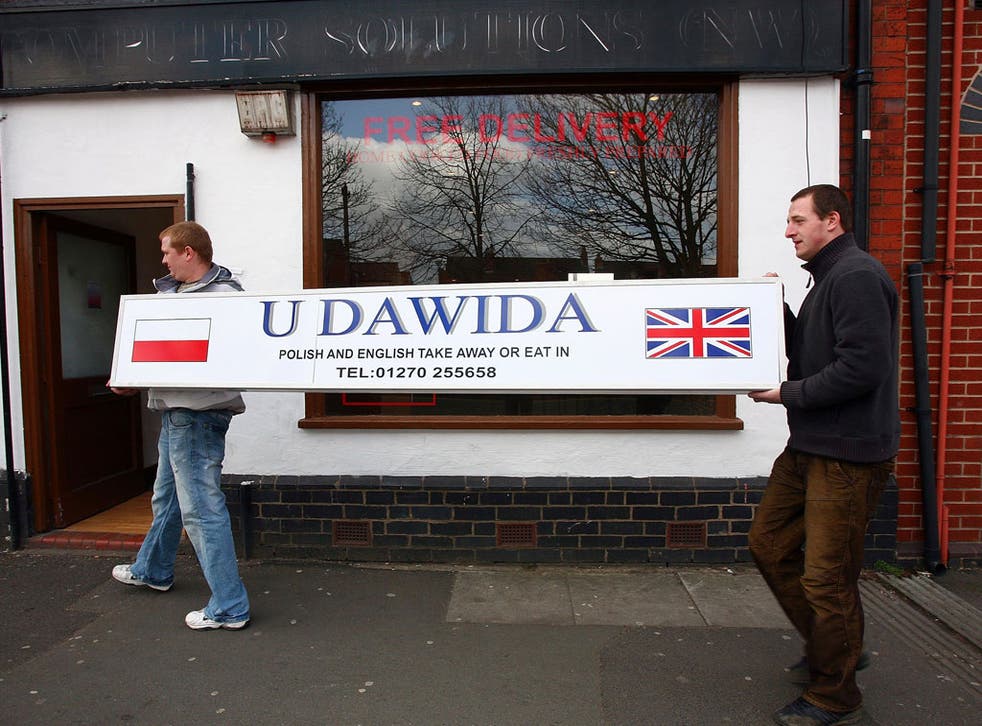 Foreigners – so the bigoted adage goes – are "coming over here and stealing our jobs". Now it seems they are coming over here and stealing our immigrants. The Canadian government is courting Polish migrants living in Britain, in an attempt to persuade them to abandon our rainy shores in favour of a new life in Canada.
Canada is facing a shortage of labour, particularly in construction and transport, and hopes that Polish migrants from Britain will be easier to integrate than people coming directly from Poland because they already speak English. Canada's Immigration minister called a meeting with representatives of the Polish community at the Canadian High Commission in London last month, to discuss ways that Poles living in the UK could be poached. Canada plans to set up a trade show in Manchester next year, promoting the country's existing Polish community, and tempting the UK's Poles to move there.
On an official visit to England and Ireland, Jason Kenney boasted to Polish migrants: "Many of you would find a better job in Canada." He added that Canada also had a better economy, better social mobility and a lower cost of living than the UK.
In a speech to Polish expats in Ireland, Mr Kenney said: "The government of Canada is committed to building an immigration system that actively recruits talent rather than passively processing all applications that we receive. There are approximately 200,000 Poles living in Ireland, many with highly advanced skills in the trades needed in Canada's labour market."
There are already historical links between Poland and Canada, with around a million Canadians claiming Polish ancestry.
Włodek Mier-Jedrzejowicz, chairman of the UK Federation of Poles, said: "I got a call from someone in the Canadian ministry who said they were trying to make it easier for people to come and work in Canada, and arranged the meeting. He told me there is a large Polish community in Canada already and he's trying to make it easier for people to move. He's particularly keen on Polish people who have English skills.
"He said the Canadian economy was stronger than others since the banking sector did not invest in housing; and, because the economy is continuing to expand, they are looking for labour – for skilled workers for larger companies."
Bob Kozak, president of the Polish Society in Vancouver, said: "Canada is advertising an open door for Polish migrants and skilled workers. The Polish community here is huge, so it would be easy for people to settle in."
A spokesman for the Canadian government said: "Canada is building a fast and flexible economic immigration system whose primary focus is on meeting Canada's labour market needs. The government is exploring approaches to developing a pool of skilled workers who are ready to begin employment here."
Canada, he said, is facing shortages of workers in certain skilled trades. "Immigrants can help meet this need. There are over 200 trades, which generally fall under four main categories: construction, transportation, manufacturing and service. Forty to 50 per cent of skilled trade workers," he added, "are within the construction sector."
Register for free to continue reading
Registration is a free and easy way to support our truly independent journalism
By registering, you will also enjoy limited access to Premium articles, exclusive newsletters, commenting, and virtual events with our leading journalists
Already have an account? sign in
Register for free to continue reading
Registration is a free and easy way to support our truly independent journalism
By registering, you will also enjoy limited access to Premium articles, exclusive newsletters, commenting, and virtual events with our leading journalists
Already have an account? sign in
Join our new commenting forum
Join thought-provoking conversations, follow other Independent readers and see their replies