Canon Dr Andrew Bunch: Vicar threatens homeless people sleeping in his churchyard
'They were causing us trouble because we found that people were feeling threatened as they were walking through'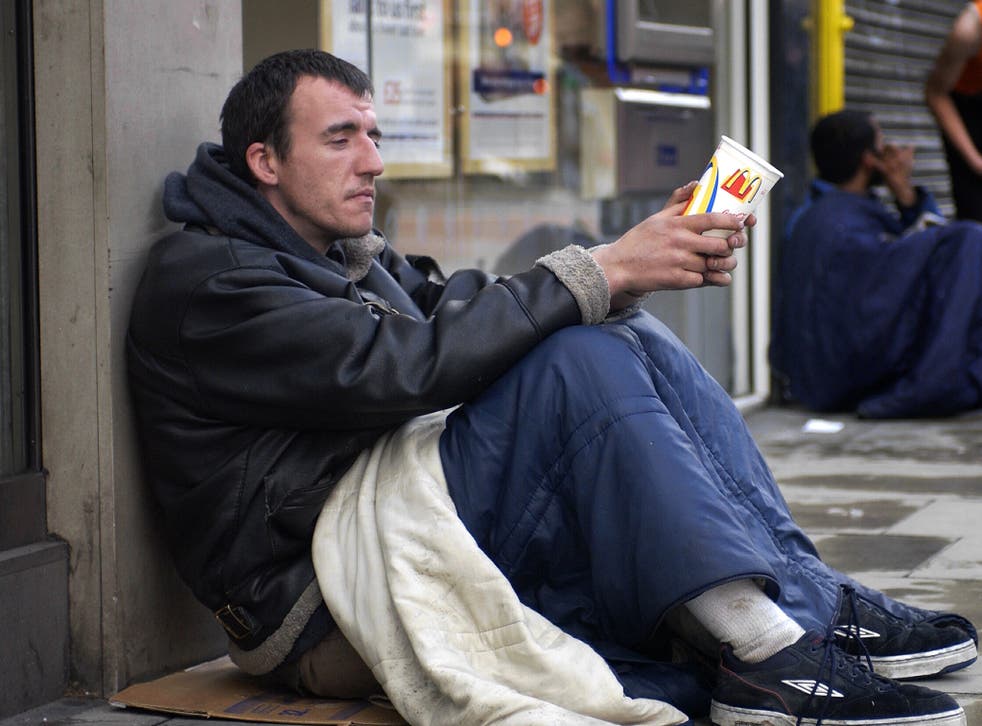 A vicar has threatened homeless people with legal action to stop them sleeping rough in his churchyard.
Canon Dr Andrew Bunch said he was "sympathetic" to those who had set up tents among the gravestones of Oxford's St Giles' Church. But he told the BBC that "it was becoming a bit of problem", and in a letter to those sleeping rough, he said the church would get a court order unless they moved on.
"They were causing us trouble because we found that people were feeling threatened as they were walking through," he said, adding that he only wrote the letter after he asked them to leave and they refused.
The vicar said he had also received reports about needles being found in the area. "We didn't feel that was the right place for that sort of activity, given that we've got other homeless people in the area and also we've got young children," he said.
The church already works with rough sleepers and also hosts a homeless charity in its parish rooms, he added.
After receiving the letters the occupants took their tents down and left, although it is unclear where they went. In his letter, Canon Bunch recommended they contact Oxford City Council's street population outreach team.
The council says on its website that 26 homeless people were living in the city at the time of the last official count took place last November.
It says: "The number of individuals sleeping rough in the city has reduced over the long term, but it remains an issue and is therefore a priority. We are committed to reducing the number of individuals sleeping rough."
St Giles is the patron saint of beggars, disabled people and convicts. Born to a well off Greek family in the sixth century, he gave away his wealth to the poor and the sick when his parents died attracting many followers who tried to emulate his poverty. He later moved to Gaul in modern day France to live as a hermit.
Register for free to continue reading
Registration is a free and easy way to support our truly independent journalism
By registering, you will also enjoy limited access to Premium articles, exclusive newsletters, commenting, and virtual events with our leading journalists
Already have an account? sign in
Register for free to continue reading
Registration is a free and easy way to support our truly independent journalism
By registering, you will also enjoy limited access to Premium articles, exclusive newsletters, commenting, and virtual events with our leading journalists
Already have an account? sign in
Join our new commenting forum
Join thought-provoking conversations, follow other Independent readers and see their replies