Captain Scott 'selfie' taken after his team's failed bid to be first to South Pole goes on sale
The photo will go under hammer in Sotheby's auction house and could fetch thousands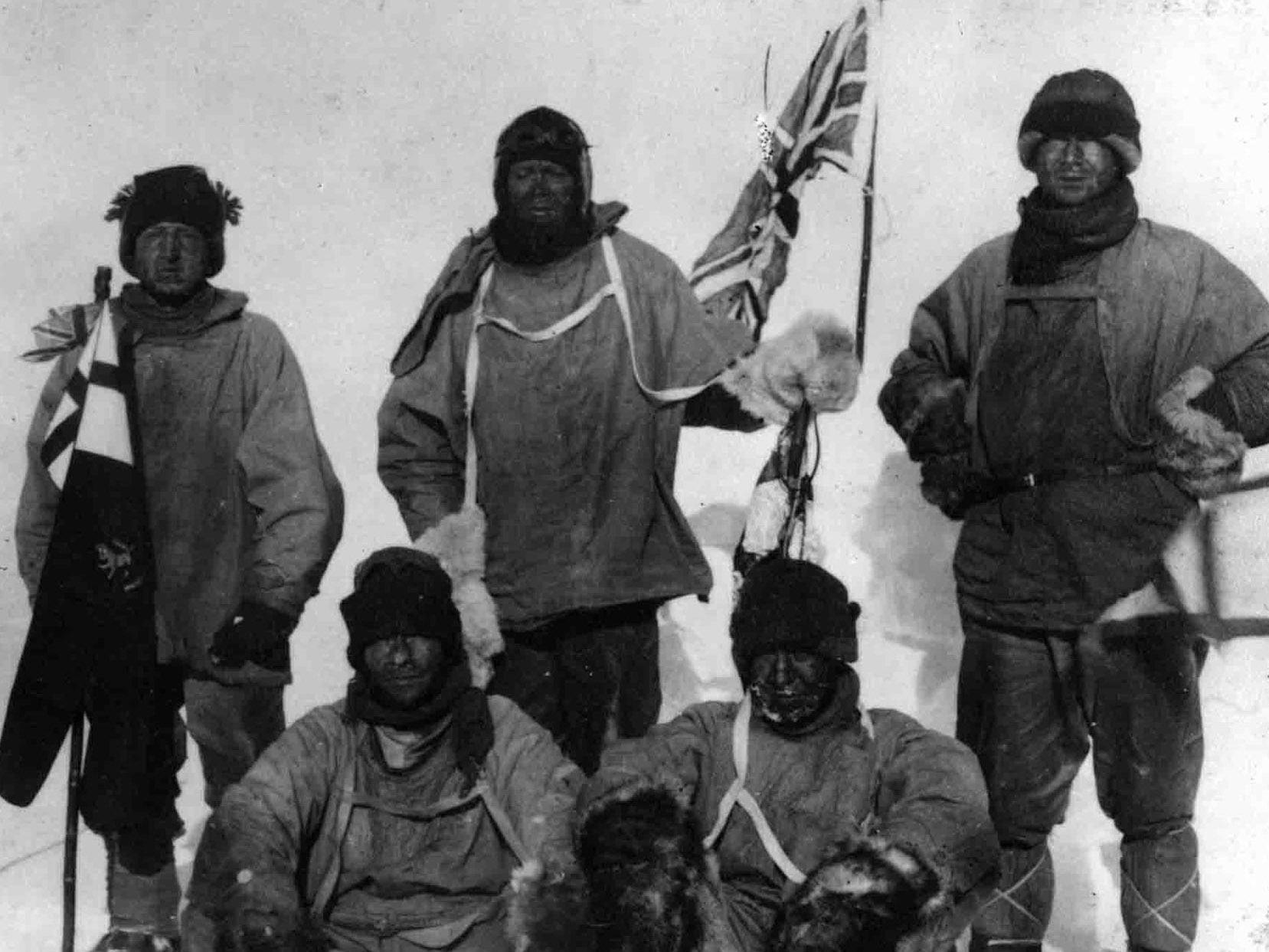 A photo of adventurer Captain Robert Scott and his team after they were beaten to first place in an expedition to the South Pole could fetch thousands in an auction in Sotheby's in London.
Mr Scott and his crew set their camera on an automatic timer function as they posed for the historical 'selfie' – knowing Norwegian explorers had reached the landmark 34 days earlier.
The black and white photograph was taken in January 1912 – just two months before Mr Scott and his team perished on their way back from the Antarctic when temperatures plummeted to -40C.
The picture will go under the hammer in Sotheby's auction house in west London with other paraphernalia from the expedition including a newspaper and silver cutlery.
Cecilie Gasselholm, a specialist in Sotheby's books department, told The Times: "The photograph shows the five men reaching the South Pole and taking a selfie.
"When we say selfie, they had an automatic trigger for the camera. There were five of them and they all wanted to be in the photo.
"You can almost see the disappointment in their faces. Roald Amundsen [a Norwegian explorer] had already reached the South Pole 34 days earlier.
"They saw the tent and the note that Amundsen had left for them. They must have between very disappointed."
Other paraphernalia from the expedition will go on sale in the auction house including a silver spoon and fork at £600 while a newspaper printed in Mr Scott's hut has a price of £25,000.
Mementos from Sir Ernest Shackleton's voyages to the Antarctic will also be up for sale including a collection of sea shanties he sang and a photograph of his return from the region in 1916.
The polar material will go under the hammer in Sotheby's auction of Travel, Maps, Atlases and Natural History in London on November 14.
Join our commenting forum
Join thought-provoking conversations, follow other Independent readers and see their replies