Passengers survive car crash despite metal railings smashing through windscreen
Driver of silver Peugeot only recently passed his test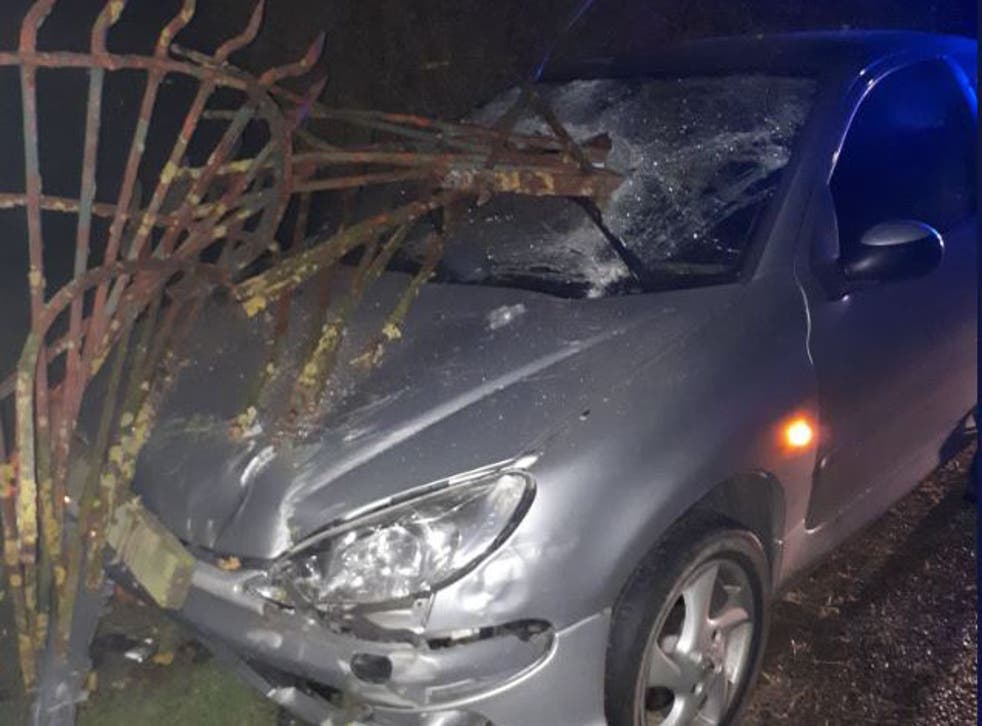 Police officers were left "speechless" after a driver and passenger walked away unarmed when their car crashed into metal railings.
The silver Peugeot, driven by a man who had only recently passed his test, crashed on a frosty road near a water pumping station in Linton, Cambridgeshire, on 14 December, officials said.
He had a front-seat passenger and police said they were "thankfully going home to their families uninjured".
A picture from the scene of the crash posted by police on Twitter showed the crushed silver Peugeot with railings pieced through the windscreen. Spikes from the railing went through the deployed airbag.
The rusty railings came within inches of the driver's head height, while broken glass was scattered inside the vehicle.
The roads policing team for the area urged other motorists to take extra care on the roads.
"Driver only passed his test 5 weeks ago. Not all rural roads have been gritted so please drive to the conditions," the force said.
"Someone was watching over them this evening. So so lucky," said one person who viewed the image on Twitter.
Another wrote: "I hope to god they bought a lottery ticket – very lucky and hope you guys are alright too as you have to deal with situations like this – must have been quite a shock."
Join our new commenting forum
Join thought-provoking conversations, follow other Independent readers and see their replies