Trafficked car wash workers suffering trench foot, chemical burns and illegally low pay, MPs say
Ministers accused of 'turning a blind eye' to labour abuses at hand car washes as exploited employees subjected to dangerous conditions and low or no wages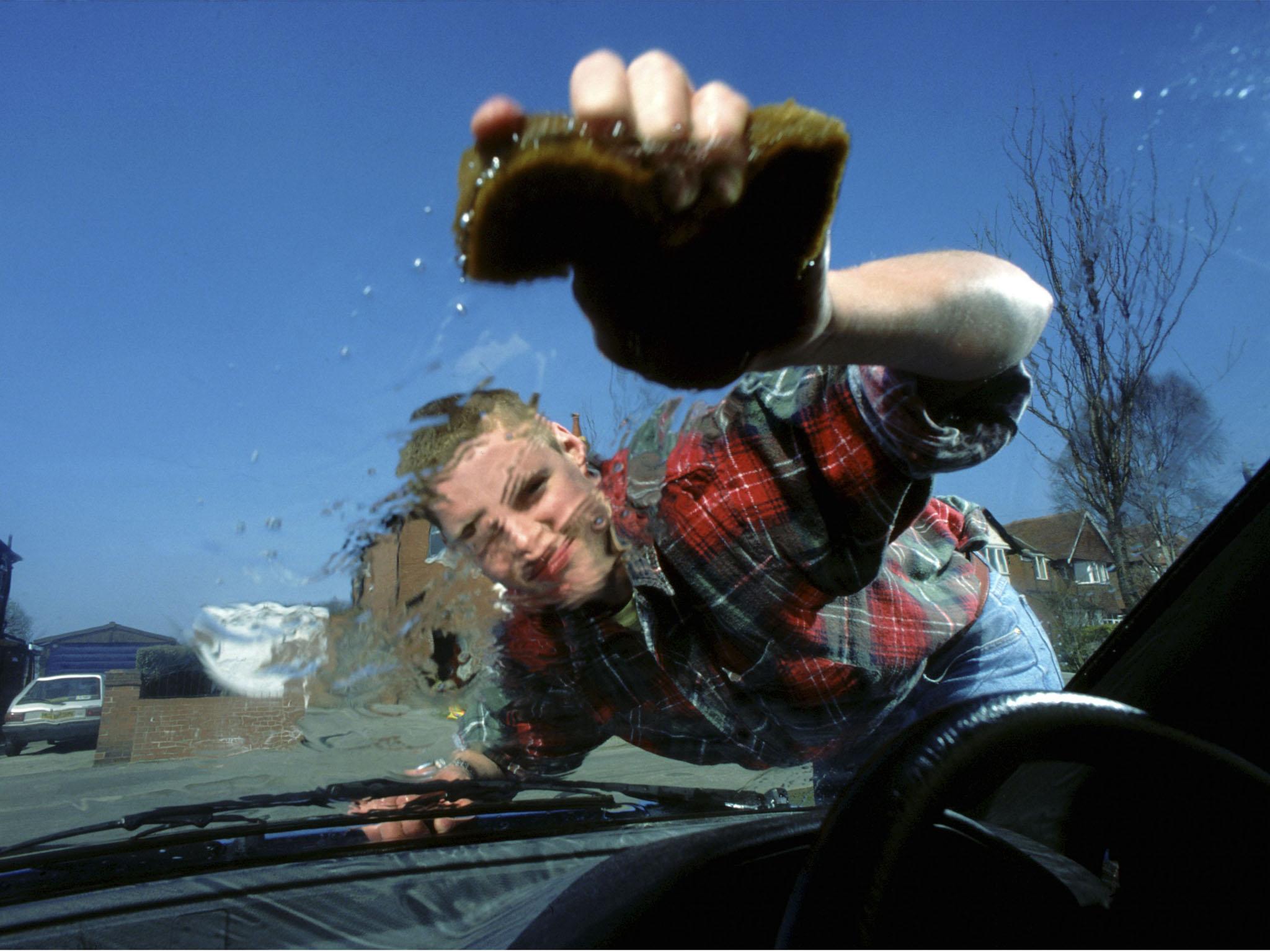 A "spectrum of exploitation" is taking place in car washes across the UK with trafficked workers suffering trench foot and chemical burns while receiving "illegally low pay", MPs have said.
Ministers have been accused of "turning a blind eye" to labour and environmental abuses at cheap hand car washes as the authorities fail to target the sector and prosecute exploitative employers.
The report by the Environmental Audit Committee states that the growth of the hand car wash industry in recent years has led to "widespread practices of undercutting labour standards", with the majority involving illegal activity.
Exploited workers are often accommodated in overcrowded and unsanitary living conditions, with shared mattresses on the floor, a lack of food with little money to buy more, low or no wages, and verbal abuse and humiliation, MPs said.
In one particularly shocking recent case, a worker died in unsafe accommodation. Other health and safety violations have led to cases of trench foot and chemical burns for workers from prolonged exposure to water and 20 cleaning agents.
The report also cited cases of employers confiscating workers' passports or identification documents, while threatening them with denouncement to the immigration authorities and debt bondage.
The Modern Slavery Helpline reported in 2017 that car washes were the most common venues for reports of labour exploitation, accounting for 27 per cent of all labour exploitation cases recorded.
Many of them charge less than £5 per vehicle despite employing large numbers of workers – indicating that labour abuses, such as not paying minimum wage, are occurring, according to the parliamentary report.
The committee said the Modern Slavery Act 2015 had neglected the role of smaller businesses such as car washes. The MPs called on the government to consider updating the law.
They also urged major supermarkets and landowners to do more to ensure that hand car washes on their sites were compliant with employment and environmental regulations.
Mary Creagh MP, chair of the Environmental Audit Committee, said the "widespread exploitation of workers through illegally low pay, poor working conditions and in some cases, forced labour" was "unacceptable".
She added: "We were astonished and dismayed to discover that there have only been 14 minimum wage prosecutions since 1999. The government must target the sector and prosecute exploitative employers.
"Councils, police and central government must work together to tackle labour and environmental abuses at hand car washes."
It comes as the government comes under growing scrutiny over its efforts to tackle modern slavery and trafficking.
The National Audit Office (NAO) warned last year that Theresa May's strategy for "consigning slavery to the history books" was "inadequate", and there are growing concerns about the treatment of victims once they are identified, including cuts to their financial support.
Kate Roberts, director of the Human Trafficking Foundation, welcomed the committee's recommendations, but added: "The targeting of exploitative employers must go hand in hand with ensuring that workers who are in exploitation are able to challenge bad conditions of work and that those who have been exploited are supported to access legal redress.
"This must include support to make compensation claims such as for unpaid wages and to find alternative decent employment. Without this there is a risk that their exploitation is only disrupted rather than ended."
Modern Slavery in the UK
Show all 13
Kate Garbers, director of modern slavery charity Unseen, also welcomed the focus on labour exploitation in the report, but said: "Expanding the Modern Slavery Act to include small businesses seems flawed logic when many hand car washes are not currently registered as businesses, and when the significant majority even of the companies with a turnover over £36m are yet to submit a modern slavery statement.
"It would seem more effective to focus efforts into supporting the Responsible Car Wash Scheme with a view to using its findings and experience to input into the development of a licensing scheme."
A Home Office spokesperson said: "The government is committed to tackling the abhorrent crime of modern slavery, which is why last year we gave the Gangmasters and Labour Abuse Authority new powers to investigate serious cases of labour exploitation across the entire economy, including in the hand car wash sector.
"The government has commissioned an independent review of the Modern Slavery Act 2015. The review will identify where the legislation is working well, how implementation can be improved and whether specific areas of the act need to be strengthened including transparency in supply chains."
Join our commenting forum
Join thought-provoking conversations, follow other Independent readers and see their replies