Student sentenced for raping 'intoxicated' woman in his Cardiff residence
Police says Preet Vikal was seen on CCTV carrying an 'intoxicated' woman through the Cardiff city centre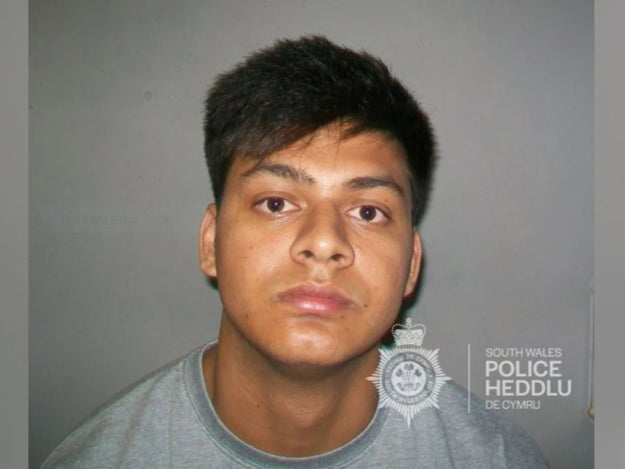 A man seen on surveillance footage carrying an "intoxicated" woman to his residence has been sentenced for rape, said South Wales police officials.
Preet Vikal, a 20-year-old Indian student in the UK, was sentenced to six years and nine months in a young offenders' institution, officials said on 16 June.
He was seen in CCTV footage shared by the police, carrying the "intoxicated" woman through Cardiff city centre in June last year.
The South Wales police said in a statement that he met the woman while she was on a night out with friends.
Police officials said the victim was initially with company, after which she "became separated from her friends" and was "later seen on CCTV being carried by Vikal along King Edward VII Avenue and North Road".
The police statement said Vikal, an engineering student, admitted to the rape during the early hours of 4 June 2022.
"Enquiries revealed inconsistencies with the accounts provided by the defendant, and it was this, along with the continued bravery of the victim, that ultimately led to him pleading guilty," South Wales police detective constable Nick Woodland said.
He will now serve two-thirds of the sentence in custody and the remainder on licence, police said.
"The victim had drunk to excess and by the end of the night was, plainly, hopelessly intoxicated," prosecutor Matthew Cobbe told the Daily Mail.
"Stranger attacks such as these are extremely unusual in Cardiff but in Preet Vikal we had a dangerous individual," Mr Woodland said.
"He took advantage of an intoxicated and vulnerable young woman who became separated from her friends."
Vikal is from a village in north Delhi and had won an engineering scholarship, said Louise Sweet, Vikal's advocate.
"He was the first of his family to go to a university, the first of his village to go overseas and study. He was fulfilling his dreams to come here and those of his parents," she told the Daily Mail.
An "extensive" search of CCTV footage and "an Instagram message exchange with the victim" led to Vikal's identification and arrest, the police statement said.
"CCTV showed Preet Vikal carrying the victim in his arms and later across his shoulders out of the city centre," it said.
Join our commenting forum
Join thought-provoking conversations, follow other Independent readers and see their replies